Skepticism and Critical Thinking
One of the eternal questions for skeptics is – how can some people be so gullible? We have a standard answer which captures many of the factors: poor understanding of science, lack of an innate sense of probability, all the various mechanisms of self-deception, and the strong desire to believe in certain things. Further, some cons are just slick, and anyone can be fooled by a clever-enough deception.
How To Sell Magic Beans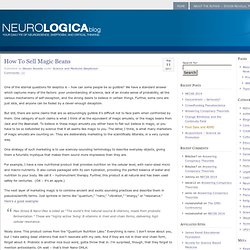 Well now, this is an interesting discovery: astronomers have found what looks like a "super-Earth" – a planet more massive than Earth but still smaller than a gas giant – orbiting a nearby star at the right distance to have liquid water on it!
Last night at #nwc36 we were talking about evodevo, and one of the topics that came up was the importance of Drosophila reasearch in providing the foundation for comparative genetic analysis…which led to Sarah Palin.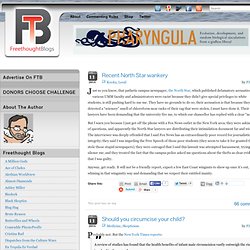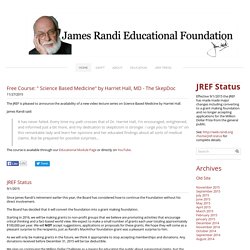 As much as it riles up proponents of science-based medicine like myself, homeopathy can be a great teaching tool. But most of the time this opportunity is squandered. Articles, lectures, papers, and talks critical of homeopathy quickly skip over the chemistry and the math that makes the philosophy so implausible.