Dessert
Apple
Nutter Butter- Peanut Butter Pie If you hadn't heard already, our food blogging friend Jennie lost her husband Mikey last week.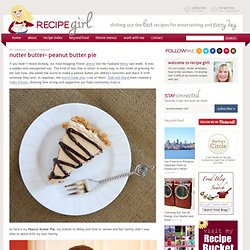 Nutter Butter Peanut Butter Pie | RecipeGirl.com - StumbleUpon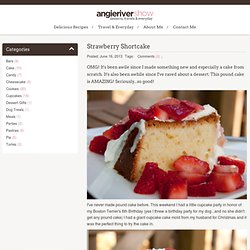 Oreo Chocolate Chip Cookie Caramel Brownies |&The Angieriver Show - StumbleUpon
OMG!
When I was young and poor, before Jimmer and I got married, we used to entertain ourselves by spending hours in used book stores.
Original Sin Bars | Making Life Delicious &8482;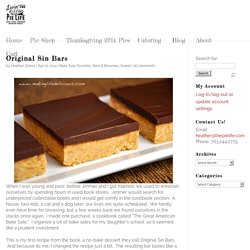 Warm Toasted Marshmallow Smores Bars Recipe from Betty Crocker
I always get asked the same question over and over again - "what do you with all your baking?" Well, I usually bake on Saturdays so my husband and I have something for dessert that night. Anything we don't eat either goes to friends on Sundays, or my co-workers on Mondays.
Made With Pink: A Little Bit Salty, A Little Bit Sweet - StumbleUpon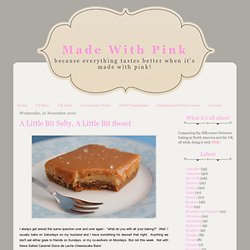 These are the most addictive baked good I've made in a long time. Not that a lot of other things I've baked haven't been delicious but these were just deadly.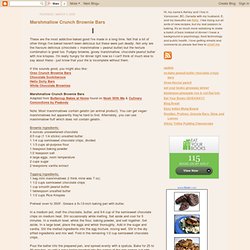 eat me, delicious: Marshmallow Crunch Brownie Bars
This beautiful swirled torte is almost too pretty to eat. Almost. Photography:
Strawberry Torte - StumbleUpon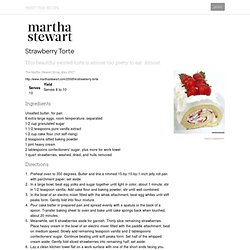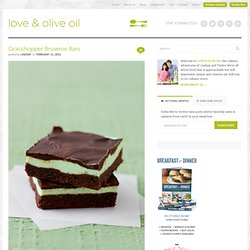 Grasshopper Brownie Bars | Love and Olive Oil
For the brownie base: 3/4 cups flour 1/2 teaspoon salt 1 tablespoon dark unsweetened cocoa powder (like Valrhona) 5 ounces good quality dark chocolate (60 to 72%), coarsely chopped 1/2 cup (1 stick) butter, cut into 1 inch cubes 3/4 cups sugar 1/4 cup firmly packed light brown sugar 3 large eggs, at room temperature 1 teaspoons vanilla extract For the buttercream: 3/4 cups sugar 2 tablespoons flour 3/4 cup milk 2 tablespoons heavy cream 1 1/2 sticks (3/4 cup) butter, softened but still cool, cut into small cubes 3 tablespoons creme de menthe 1 teaspoon peppermint extract For the chocolate glaze: 6 ounces good-quality dark chocolate (60 to 72%), coarsely chopped 1 teaspoon light corn syrup 1/2 cup (1 stick) unsalted butter, softened, cut into cubes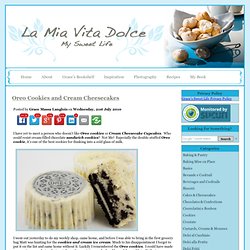 Posted on Wednesday, 21st July 2010 by Grace Massa Langlois I have yet to meet a person who doesn't like Oreo cookies or Cream Cheesecake Cupcakes.
Martha Stewarts Cookies and Cream Cheesecakes Recipe | La Mia Vita Dolce - StumbleUpon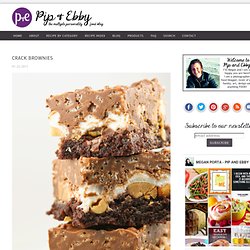 Have you ever tried crack?
Pip & Ebby - Pip &Ebby - Crack&brownies - StumbleUpon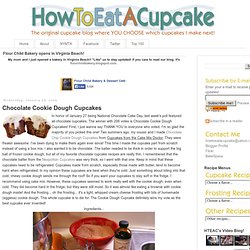 In honor of January 27 being National Chocolate Cake Day, last week's poll featured all chocolate cupcakes. The winner with 206 votes is Chocolate Cookie Dough Cupcakes! First, I just wanna say THANK YOU to everyone who voted.
How To Eat A Cupcake: Chocolate Cookie Dough Cupcakes
28 Dec 2011
Mini Peanut Butter and Nutella Cheesecakes | Just Everyday Me - StumbleUpon
Cookie Dough Recipes - Bites From Other Blogs
Wednesday, April 7, 2010 Lincoln's Red Velvet (Cheesecake) Cake
Erin's Food Files & Lincoln's Red Velvet (Cheesecake) Cake
Chocolate Clubs Chocolate Recipes from all Chocolate Types - StumbleUpon
Ben &Jerrys Homemade Ice Cream
The Brownie Project - StumbleUpon
Chocolate cake and I have had a very interesting romance.
Mint Chocolate Chip Cake - StumbleUpon
There's something about layer cakes that always brings me great comfort–from both making them and eating them. To me, layer cakes are baked bliss, truly.
Campfire Delight: 6-Layer Rich Chocolate Malted & Toasted-Marshmallow Cake - StumbleUpon
Dulce de Leche Brownies
Dulce de Leche Brownies - StumbleUpon