PIctures
Chinese Mourning Mao Zedong's Death in 1976. From iFeng: 1976 September 9th Mao Zedong dies, grief throughout China 1976 September 9th, 10 minutes past the midnight, Mao Zedong departed from this world.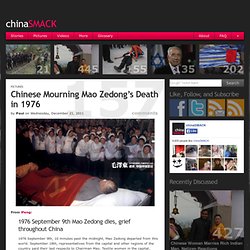 September 18th, representatives from the capital and other regions of the country paid their last respects to Chairman Mao. Textile women in the capital, when faced with the remains of Chairman Mao, cried in deep grief. Students hearing the news that Mao had passed away weeped bitterly. Archive. Roller Coaster Funnies. Nerdy Dirty - Illustrations for Nerds in Love. Nerdy Dirty – Illustrations for Nerds in Love is the title of this great poster project made by Nicole Martinez, a designer from Boston, MA.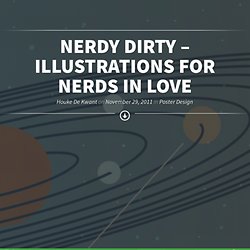 These are love illustrations for the geek in all of us. For some of these prints you need some chemistry knowledge but if you know the basics, you'll understand these prints and I'm sure they'll make you smile! By Nicole Martinez About the author Hi, my name is Houke de Kwant. 26 LOL Animal Pics (3.5.11) | Timeless Beauty: Marilyn Monroe. Ss-091103-animal-friends-12.ss_full.jpg (1200×796) Home-surfing.jpg (1186×873) Sketchbook Secrets: 50 Beautiful Sketchbook Scans. The sketchbook is—to borrow a term from the new millenniums' popular discourse—an artist's BFF.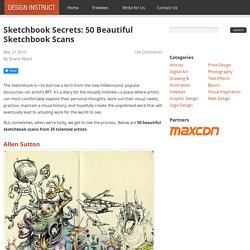 It's a diary for the visually inclined—a place where artists can most comfortably explore their personal thoughts, work out their visual needs, practice, maintain a visual history, and hopefully create the unpolished work that will eventually lead to amazing work for the world to see. But, sometimes, when we're lucky, we get to see the process. Below are 50 beautiful sketchbook scans from 35 talented artists. The Art of Paul Kuczynski. Most Amazing Sand Sculptures. Most Amazing Sand Sculptures Anyone who has ever been to the beach has probably tried to sculpt a simple sand structure of some sort.Well leave it to the pros, because we have some great sand sculpture pictures listed below. 36 Comments: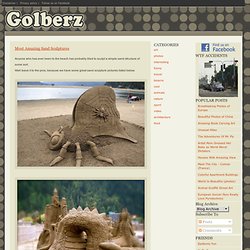 An Online Graphic Novel by Daniel Lieske - Chapter 1 - The Last Day Of School. The 8 world's most incredible wire sculptors » Blog of Francesco Mugnai. Funniest and most insane pictures - Humli.com. The latest works. The latest works "A chameleon" The "eyes" of a chameleon appear to rotate.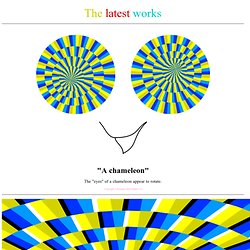 Copyright A.Kitaoka 2004 (March 23) Fernando Vicente – Vanitas | Illustration. Born in Madrid, Fernando Vicente begins his career in the '80′s, mixing illustration with painting.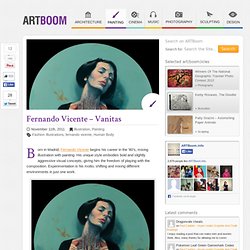 His unique style embodies bold and slightly aggressive visual concepts, giving him the freedom of playing with the composition. Experimentation is his motto, shifting and mixing different environments in just one work. Hats_Micael_Reynaud.gif (401×301) Great pumpkin craving art. Cute Animals. 50 Adorable Animals To Melt Your Heart. Фото и рисунки, арт и креативная реклама. Top 15 Most Beautiful Roads in the World.
The greatest driving roads in the world should have a perfect mixture between challenging and complicated bends, long fast straights, little to no traffic and especially breathtaking views!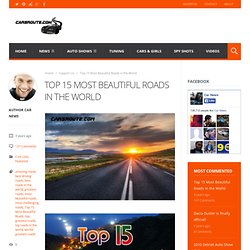 These roads might have enough twists and turns to give you a headache but you'll feel incredible after you've conquered them and you'll surely want to try it again and again and again. Here is a list with the 15 Most Beautiful Roads in the World to drive on and another five honorable mentions that you'll surely like. Heaven On Earth (8 Pics) National Geographic Photo Contest 2011 - Alan Taylor. National Geographic is currently holding its annual photo contest, with the deadline for submissions coming up on November 30.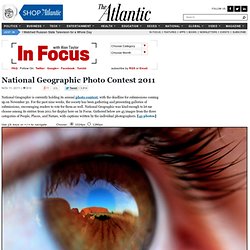 For the past nine weeks, the society has been gathering and presenting galleries of submissions, encouraging readers to vote for them as well. National Geographic was kind enough to let me choose among its entries from 2011 for display here on In Focus. Gathered below are 45 images from the three categories of People, Places, and Nature, with captions written by the individual photographers. [45 photos]
---