To be reused (or not)
Joomladay - Rencontres francophone Joomla!
Solutions Intranet et Travail Collaboratif
An objective of the project is to be widely open to the scientific and industrial community.
WebContent, the Semantic Web Platform - WebContent Project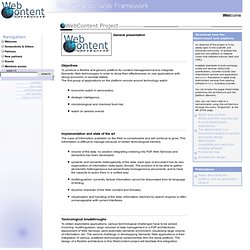 Wolfram|Alpha
The Semantic Web is a web of data. There is lots of data we all use every day, and it is not part of the web.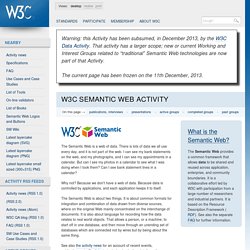 W3C Semantic Web Activity
Linked Data | Linked Data - Connect Distributed Data across the
oEmbed provider
oEmbed
Brutforce with ubuntu cluster
TechCrunch
Support for advanced RDFa markup in OGP - Open Graph Protocol |
Save Jim - The ACTA negociator
Sauvez Jim - Le négociateur d'ACTA