Wildlife News
African Elephant Kills His Poacher and People Aren't Exactly Sad
Noluck Tafuruka may not sound like a lucky man, but he's lucky to be alive. His "business partner," Solomon Monjoro, was recently discovered, a crushed corpse in blood-stained bushes. How did it happen? And what was the motive? One really mad elephant that didn't want to become a poaching statistic. It all happened last month in Zimbabwe's magnificent Charara National Park.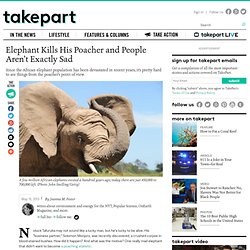 Nigeria: Customs Arrests Foreigners Over Attempts to Export Elephant Tusks
Lagos — The Nigeria Customs Service (NCS), Murtala Muhammed International Airport Command, has arrested two Chinese nationals and a Malian for attempting to smuggle out of the country over 21 kilograms of processed ivory and elephant tusks. The alleged smugglers had concealed the illegal items as hand bangles, hair attachment, building materials, beads and decorative samples, it was gathered. They were smuggling them through the cargo wing of the Lagos International Airport. According to Customs, the items were packaged as courier in 176 separate packages to be flown to Monrovia, South Africa and China, before they were discovered and intercepted during a joint examination by customs officers at the cargo sheds of the Muritala Muhammed International Airport, Ikeja, Lagos. All items and the suspects, according to the Public Relations Officer of the Airport Command of Nigeria Customs Service, Mrs.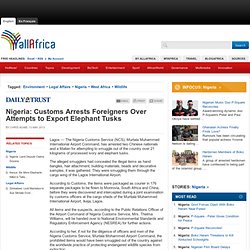 Wulalowe : RT @CWitvrouwen Elephant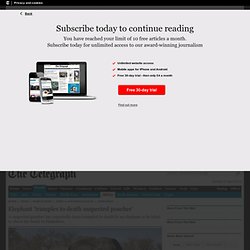 Elephant 'tramples to death suspected poacher'
Police believe the pair, who were allegedly carrying unlicensed weapons, faced up to the beast and attempted to shoot it. However Manjoro was killed when the animal failed to fall and instead charged towards him. Tafuruka was later arrested by local police inside the Charara reserve, which lies near Zimbabwe's Lake Kariba in the north west of the country. A third man, Godfrey Shonge, 52, from capital Harare, has also been arrested over the incident. The pair appeared last week in court to face charges of illegal possession of firearms and of contravention of local wildlife laws.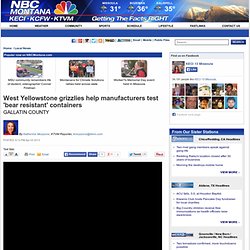 West Yellowstone grizzlies help manufacturers test 'bear resistant' containers | Local News - Home
WEST YELLOWSTONE, Mont. - You could call 400 pound Spirit an expert when it comes to getting into human food. She was relocated six times back in Whitefish after she kept returning to the same golf community.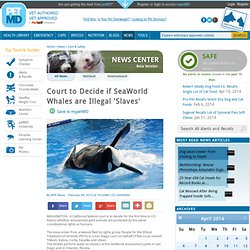 Court to Decide if SeaWorld Whales are Illegal 'Slaves'
WASHINGTON - A California federal court is to decide for the first time in U.S. history whether amusement park animals are protected by the same constitutional rights as humans. The issue arises from a lawsuit filed by rights group People for the Ethical Treatment of Animals (PETA) in a San Diego court on behalf of five orcas named Tilikum, Katina, Corky, Kasatka and Ulises. The whales perform water acrobatics at the SeaWorld amusement parks in San Diego and in Orlando, Florida. PETA argues that continuing the whales' "employment" at SeaWorld violates the 13th Amendment to the U.S. Constitution, which prohibits slavery. District Judge Jeffrey Miller heard arguments in the complaint Monday and reviewed the response from SeaWorld, which asked that the lawsuit be dismissed.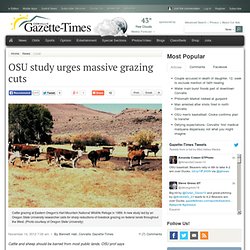 Cattle and sheep should be barred from most public lands, OSU prof says Arguing that grazing is exacerbating the impacts of climate change, a study led by an Oregon State University researcher calls for drastically reducing or even eliminating livestock from federal lands in the West. The study, which appears today in the journal Environmental Management, builds on the work of other researchers from a wide range of disciplines. It was written by Robert Beschta, a professor emeritus in OSU's College of Forestry, and seven colleagues from the University of Wyoming, Geos Institute and other institutions. "This problem has been going on for decades and decades, and we're running out of time," said Beschta, who has spent the past 10 years studying the effects of grazing in the National Park System.
OSU study urges massive grazing cuts
Watch the Full PBS Nature Film Animal Odd Couples | Nature
Polar Bear, © Ralph Lee Hopkins / National Geographic Stock Jamie Rappaport Clark, President and CEO Jamie Rappaport Clark I congratulate the President on his victory and am excited to work with him and his administration in the coming months and years. There is a lot of work to do to protect our natural heritage for future generations and hopefully we can now collectively return our attention to meaningful progress on a whole host of issues.
A Victory for the Environment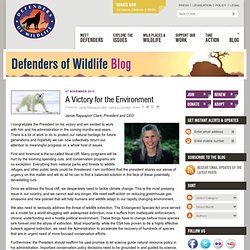 This post originally appeared at OnEarth partner The Daily Climate. The general public has not seen images of Shell Oil Company's Arctic drilling rig, the Kulluk, on site off the coast of Alaska, and a sense of the rig's proximity to protected lands has been hard to grasp. Until now. Oregon-based photographer Gary Braasch flew to Alaska, chartered a plane in the town of Deadhorse, far above the Arctic Circle, and flew out to the rigs.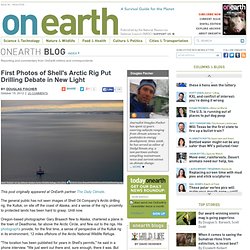 First Photos of Shell's Arctic Rig Put Drilling Debate in New Light
boycottint : RT @OlPejeta: Huge @INTERP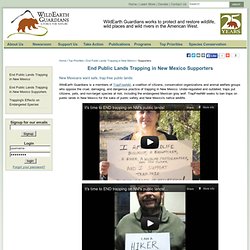 New Mexicans want safe, trap-free public lands: WildEarth Guardians is a members of TrapFreeNM, a coalition of citizens, conservation organizations and animal welfare groups who oppose the cruel, damaging, and dangerous practice of trapping in New Mexico. Under-regulated and outdated, traps put citizens, pets, and non-target species at risk, including the endangered Mexican gray wolf. TrapFreeNM seeks to ban traps on public lands in New Mexico for the sake of public safety and New Mexico's native wildlife.
Supporters - WildEarth Guardians
Fish, Sharks and Other Ocean Animals
Abolishing Hunting and Trapping
Defunding Wildlife Services
Raptors and other Avian Species
Some of the Worlds Most Endangered Species - Mobell | Mobell News
Rent vs Buy It can often be a difficult decision when deciding if you need to rent or purchase a Satellite Phone, but it can be broken down into three key areas to help you make your decision. The decision to rent or purchase a satellite phone should be made after evaluating the following three key areas, Need, Usage and Cost. Read this guide...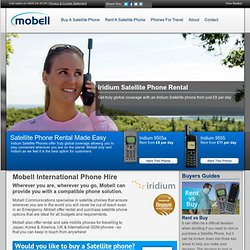 Pictures: Tube-Nosed Bat, More Rare Species Found
Photograph courtesy Piotr Naskrecki, Conservation International This tube-nosed fruit bat is just one of the roughly 200 species encountered during two scientific expeditions to Papua New Guinea in 2009—including a katydid that "aims for the eyes" and a frog that does a mean cricket impression, Conservation International announced late Tuesday. Though seen on previous expeditions, the bat has yet to be formally documented as a new species, or even named.