Wildlife News
African Elephant Kills His Poacher and People Aren't Exactly Sad
Noluck Tafuruka may not sound like a lucky man, but hes lucky to be alive. His "business partner," Solomon Monjoro, was recently discovered, a crushed corpse in the blood-stained bushes.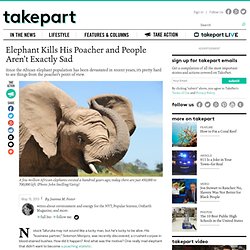 Nigeria: Customs Arrests Foreigners Over Attempts to Export Elephant Tusks
Wulalowe : RT @CWitvrouwen Elephant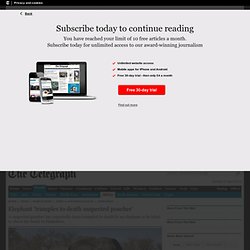 Elephant 'tramples to death suspected poacher'
Police believe the pair, who were allegedly carrying unlicensed weapons, faced up to the beast and attempted to shoot it.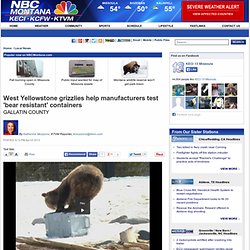 West Yellowstone grizzlies help manufacturers test 'bear resistant' containers | Local News - Home
WEST YELLOWSTONE, Mont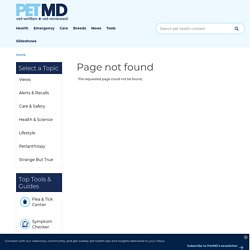 Court to Decide if SeaWorld Whales are Illegal 'Slaves'
Print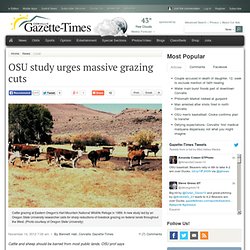 Cattle and sheep should be barred from most public lands, OSU prof says
OSU study urges massive grazing cuts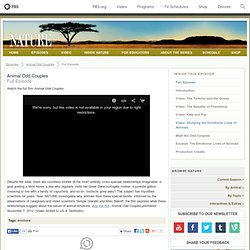 Watch the full film Animal Odd Couples :
Watch the Full PBS Nature Film Animal Odd Couples | Nature
Jamie Rappaport Clark | Posted on 07 November 2012 | Tags: Climate Change , election , Endangered Species Act , policy , Renewable Energy
A Victory for the Environment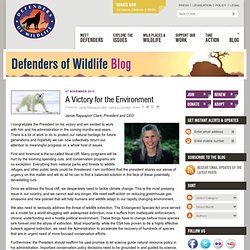 This post originally appeared at OnEarth partner The Daily Climate .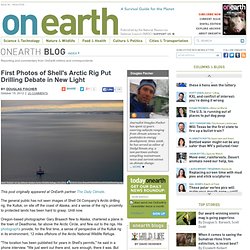 First Photos of Shell's Arctic Rig Put Drilling Debate in New Light
Wildlife charity raided by Thai park officials
boycottint : RT @OlPejeta: Huge @INTERP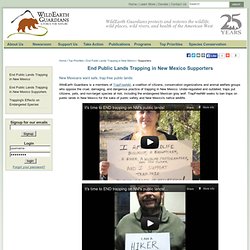 New Mexicans want safe, trap-free public lands: WildEarth Guardians is a members of TrapFreeNM , a coalition of citizens, conservation organizations and animal welfare groups who oppose the cruel, damaging, and dangerous practice of trapping in New Mexico. Under-regulated and outdated, traps put citizens, pets, and non-target species at risk, including the endangered Mexican gray wolf.
Supporters - WildEarth Guardians
Fish, Sharks and Other Ocean Animals
Abolishing Hunting and Trapping
Defunding Wildlife Services
Raptors and other Avian Species
Some of the Worlds Most Endangered Species - Mobell | Mobell News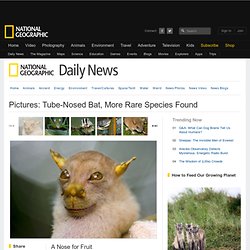 Pictures: Tube-Nosed Bat, More Rare Species Found
Photograph courtesy Andrea Lucky, Conservation International A huge-headed "major" ant of a thorny new species collects food from smaller workers in Papua New Guineau's Muller Range during a 2009 expedition. The majors use their muscular jaws to crush seeds that the smaller workers bring back to the nest.