List of books
The Book Seer | What should I read next
The Best 100 Opening Lines From Books / Life / Stylist Magazine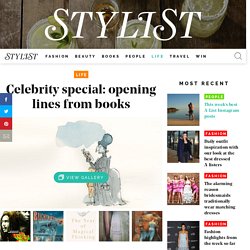 Chosen by: Clare Balding "It was the best of times, it was the worst of times, it was the age of wisdom, it was the age of foolishness, it was the epoch of belief, it was the epoch of incredulity, it was the season of Light, it was the season of Darkness, it was the spring of hope, it was the winter of despair, we had everything before us, we had nothing before us, we were all going direct to Heaven, we were all going direct the other way." A Tale Of Two Cities, Charles Dickens
r_brautigan | Flickr - Photo Sharing!
English language did you knows
"A screaming comes across the sky." Opening line to a truly mesmerizing, infinitely detailed book. And I mean infinitely as in "Moving towards in infinity through means of theoretical calculus that eventually brings you to the point in which your present and past selves collide and you exist at all points in the universe for one second." Worth the read simply for that and the Adenoid subdued in a man's dreams with buckets of cocaine.
5 Hardest Books To Read (That Are Totally Worth It)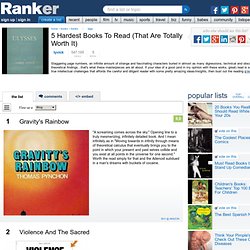 The short story is sometimes an under-appreciated art form. Within the space of a few pages, an author must weave a story that's compelling, create characters readers care about and drive the story to its ultimate conclusion — a feat that can be difficult to accomplish even with a great degree of savvy. Yet these authors have mastered the art of the short story, turning condensed pieces into memorable works of literature that stick with readers long after they've finished. So if you're looking for something to read between classes, get you into literature or just keep you entertained, pick up one of these short stories. Sad and Shocking Tales These short stories prove that it doesn't take a whole novel to leave you stunned and still thinking about a narrative weeks after reading.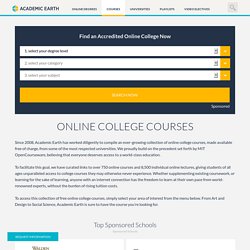 The 50 Best Short Stories of All Time | Online Classes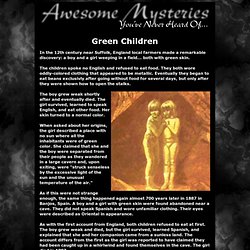 presents: Awesome Mysteries Youve Never Heard Of
Green Children In the 12th century near Suffolk, England local farmers made a remarkable discovery: a boy and a girl weeping in a field... both with green skin. The children spoke no English and refused to eat food. They both wore oddly-colored clothing that appeared to be metallic. Eventually they began to eat beans exclusivly after going without food for several days, but only after they were shown how to open the stalks. The boy grew weak shortly after and eventually died.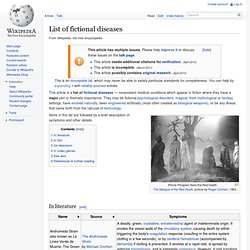 Items in this list are followed by a brief description of symptoms and other details. In literature[edit] In film[edit] On television[edit] In video games[edit] See also[edit]
List of fictional diseases - Wikipedia, the free encyclopedia
Free Classic AudioBooks. Digital narration for the 21st Century
Free Audio Books Indexed by the Authors Last Name A B C D E F G H I J K L M N O P Q R S T U V W X Y Z Collections The downloads are available in mp3 and in m4b audio book format for iTunes and the iPod. The advantage of using the iPod format is that it remembers where you stop in a file. The iTunes player software is available for free download here.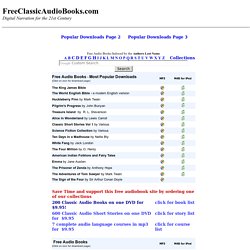 Top 10 Best Novels of the Last 20 Years
Books The ten novels on this list all substantiate the belief that books are the most elastic, introspective, human and entertaining form of media that exist. Not movies, not music, not art, not the theatre. A famous author once said that novels are the best way for two human beings to connect with each other. I believe this, and I believe that people who do not find pleasure in words have never had the opportunity to read one of the great novels. The first introductions students often have to literature are stale century-old books that do not translate well to this new modern era.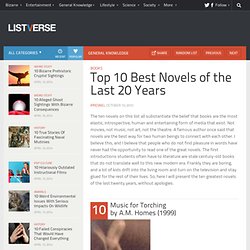 Book Club Connection
ShopWomens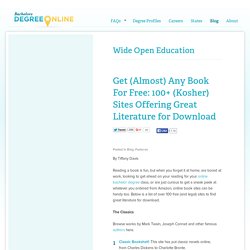 Get (Almost) Any Book For Free: 100+ (Kosher) Sites Offering Great...
By Tiffany Davis Reading a book is fun, but when you forget it at home, are bored at work, looking to get ahead on your reading for your online bachelor degree class, or are just curious to get a sneak peek at whatever you ordered from Amazon, online book sites can be handy too. Below is a list of over 100 free (and legal) sites to find great literature for download. The Classics Browse works by Mark Twain, Joseph Conrad and other famous authors here. Classic Bookshelf: This site has put classic novels online, from Charles Dickens to Charlotte Bronte.The Online Books Page: The University of Pennsylvania in Philadelphia hosts this book search and database.Project Gutenberg: This famous site has over 27,000 free books online.Page by Page Books: Find books by Sir Arthur Conan Doyle and H.G.
Harry Potter Pickup Lines [PIC]
Print - The 75 Books Every Man Should Read - Esquire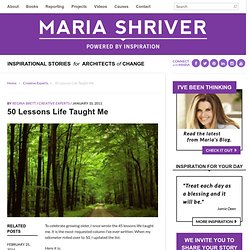 50 Lessons Life Taught Me | Maria Shriver
To celebrate growing older, I once wrote the 45 lessons life taught me. It is the most-requested column I've ever written. When my odometer rolled over to 50, I updated the list. Here it is:
The Best English-Language Fiction of the Twentieth Century - ...
Spreeder is a free service provided by 7-Speed-ReadingTM. If you like this site, please have a look at our powerful 7 Speed Reading Software. Spreeder.com is a free online speed reading software designed to improve your reading speed and comprehension.
Free online speed reading software | Spreeder.com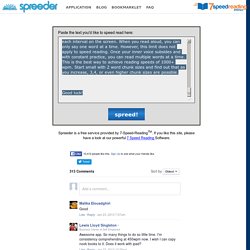 Family tree of the Greek gods - Wikipedia, the free encyclopedia
A book commits suicide (Pic) | Daily Dawdle
Full text books free to read online in the full text archive
i love english literature
Set up to bring greater attention to contemporary poetry, the Forward prize celebrated its 20th anniversary this week. Fellow poets and writers pay tribute to those who have won the Best Collection. Blake Morrison on The Man With Night Sweats by Thom Gunn, 1992 "I wake up cold," the title poem begins, "I who / Prospered through dreams of heat." That sudden chill sets the tone for this collection of elegies, written at the height of the Aids epidemic.
by Gene Ambaum and Bill Barnes
All sizes | Mythical Creatures | Flickr - Photo Sharing!
mental_floss Blog & The Quick 10: 10 Things You Probably Didn't...
What Should I Read Next? Book recommendations from readers like you