Nickperrone
Nick Perrone
Better Flight and Hotel Search - StumbleUpon. Spacializer :: visual sound mixer | flash experiment :: seb chevrel. Paste the text you want to speed read. Simply start by clicking on the Play button on the left.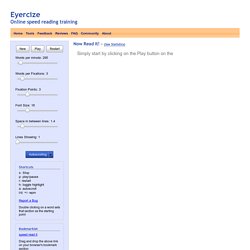 Reading is that one activity that we do every day but we don't really practice. Most people learn the basics of reading in kindergarten and never graduate to the next levels. You are probably using the same basic rudimental tools and techniques that you learned when you were 6. Lucid Dreaming/Using. Dream stabilization[edit] Once you are able to dream lucidly, you may find that it is difficult to stay in the dream; for example, you may wake instantly or the dream may start "fading" which is characterized by loss or degradation of any of the senses, especially vision.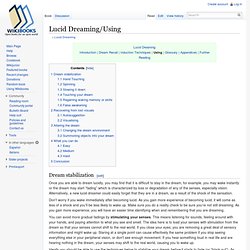 Alternatively, a new lucid dreamer could easily forget that they are in a dream, as a result of the shock of the sensation. Don't worry if you wake immediately after becoming lucid. Knoword | Expand your vocabulary! Nerd Paradise : How to Write a 20 Page Research Paper in Under a Day. Posted on: 10 Cado 7:0 - 5.27.29 So you've procrastinated again.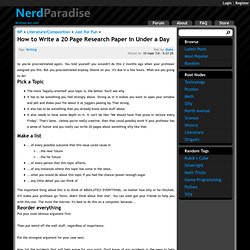 You told yourself you wouldn't do this 2 months ago when your professor assigned you this. Max Horkheimer. First published Wed Jun 24, 2009; substantive revision Sun Jul 21, 2013 Max Horkheimer (1895–1973) was a leader of the "Frankfurt School," a group of philosophers and social scientists associated with the Institut für Sozialforschung (Institute of Social Research) in Frankfurt am Main.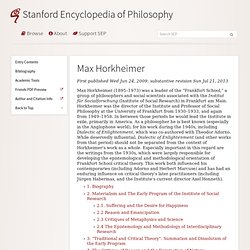 Horkheimer was the director of the Institute and Professor of Social Philosophy at the University of Frankfurt from 1930–1933, and again from 1949–1958. In between those periods he would lead the Institute in exile, primarily in America. With a Passion for Skateboarding: Creative Art Sculptures by Haroshi |... Now that's a sick madness!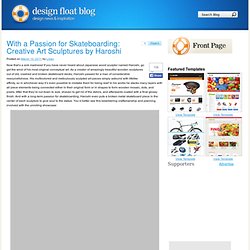 If you have never heard about Japanese wood sculptor named Haroshi, go get the wind of his most original conceptual art. As a creator of amazingly beautiful wooden sculptures out of old, crashed and broken skateboard decks, Haroshi passed for a man of considerable resourcefulness. His multicolored and meticulously sculpted art pieces simply astound with lifelike affinity, so in whichever way it's even possible to mistake them for being real! In his works he stacks many layers with all piece elements being connected either in their original form or in shapes to form wooden mosaic, dots, and pixels. Hunter S. Thompson Quotes. View from Satellite. View from Satellite. Hubbles Most Mind Expanding Photos of the Universe. The just-turned-21 Hubble Space Telescope has spent its entire life taking photographs of such enormous, otherworldly things that words stop working.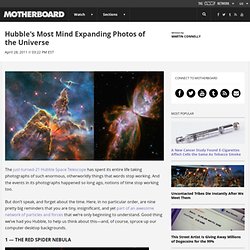 And the events in its photographs happened so long ago, notions of time stop working too. But don't speak, and forget about the time. Here, in no particular order, are nine pretty big reminders that you are tiny, insignificant, and yet part of an awesome network of particles and forces that we're only beginning to understand. Good thing we've had you Hubble, to help us think about this—and, of course, spruce up our computer desktop backgrounds. The Photography of Ahmet Ertug. This site contains selections of the work by world renowned photographer Ahmet Ertug, whose camera takes the viewer through a fantastic world of aesthetics:Great architectural monuments like Hagia Sophia in Istanbul, the 13th century mosaics of Chora and the 6-13th century frescoes of Cappadocia, the sublime buildings of Sinan, 16th century Iznik tiles, Ottoman sultans' silk kaftans, the Sarcophagus of Alexander the Great, and Buddha statues from Musée Guimet are all photographed with great passion.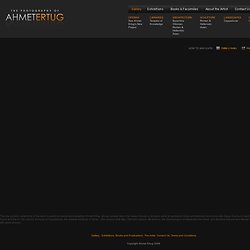 20 Cool Pictures of Earth from Space ~ Cool Pictures. 20 cool pictures of Earth from Space thanks to National Geographic and a collection of amazing photographers.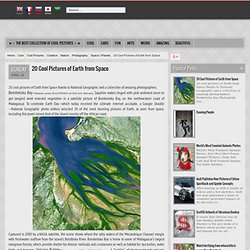 Bombetoka BayPhotograph courtesy Terra/ASTER/NASA and NASA Earth Observatory Sapphire waters tinged with pink sediment seem to get tangled amid emerald vegetation in a satellite picture of Bombetoka Bay, on the northwestern coast of Madagascar. To celebrate Earth Day—which today received the ultimate Internet accolade, a Google Doodle—National Geographic photo editors selected 20 of the most stunning pictures of Earth, as seen from space, including this jewel-toned shot of the island country off the African coast.
Captured in 2000 by a NASA satellite, the scene shows where the salty waters of the Mozambique Channel mingle with freshwater outflow from the island's Betsiboka River. SmbcPreloader.swf from explodingrabbit.com. Lamborghini Madura by Slavche Tanevski & Yanko Design. One Sharp Black Lambo From the darkest depths of the design mind of the one called Slavche Tanevski comes THIS!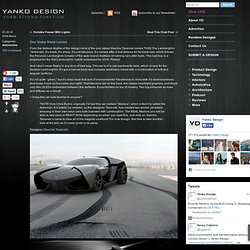 The Lamborghini *Ankonian. It's black. It's sharp. It's just fabulous. Drench - the worlds simplest flash game. Solitude - 2010/2011 - A work in progress on the Behance Network. INCREDIBOX [ Official website ]
Games. Sports. Video. Philosophy. Art. Help. Music.
---