Photos
Playfully Adorable Illustrations That Will Make You Smile. Kuala Lampur, Malaysia-based artist Lim Heng Swee loves to doodle.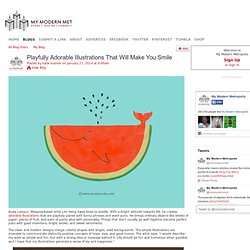 With a bright attitude towards life, he creates adorable illustrations that are playfully paired with funny phrases and word puns. He brings ordinary objects like sheets of paper, pieces of fruit, and pairs of pants alive with personality. Fotografías en blanco y negro míticas, coloreadas digitalmente. Weird Inventions from the Past. Face cover to protect from rain, snow etc.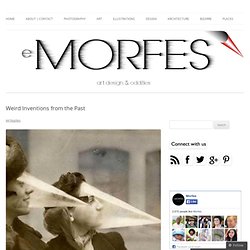 Suspended Baby Cage Anti-tire puncture brooms One wheel motorcycle Hubbard Electrometer to measure pain felt by fruit and vegetables A brush that shines your scalp and brushes your hairy sides. NYJA000713.jpg (JPEG Image, 635 × 692 pixels) JL8uk-620x1005.jpg (JPEG Image, 620 × 1005 pixels) - Scaled (69%) Creepy Old Pictures. Untitled. 1.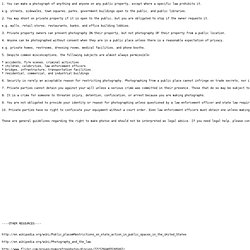 You can make a photograph of anything and anyone on any public property, except where a specific law prohibits it. e.g. streets, sidewalks, town squares, parks, government buildings open to the public, and public libraries. 2. You may shoot on private property if it is open to the public, but you are obligated to stop if the owner requests it. e.g. malls, retail stores, restaurants, banks, and office building lobbies. 3.
Private property owners can prevent photography ON their property, but not photography OF their property from a public location. 4. Anyone can be photographed without consent when they are in a public place unless there is a reasonable expectation of privacy. e.g. private homes, restrooms, dressing rooms, medical facilities, and phone booths. 5. 20110616Storm.jpg (JPEG Image, 887 × 591 pixels) In Pursuit of the Sublime. Am - Squares. 729996.jpg (JPEG Image, 2144 × 1232 pixels) - Scaled (71%) 88.jpg (JPEG Image, 1280 × 840 pixels) Let's Take a Walk. Paris_Night.jpg (JPEG Image, 5813 × 1938 pixels) - Scaled (32.
The Photojojo Store! - the Most Awesome Photo Gifts and Gear for Photographers. Cordito Keep all of your cords and phone accessories in one fancy, rolled up package.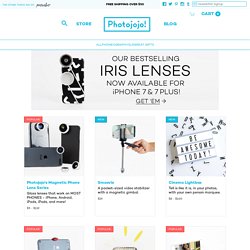 More → Focus Shifter A handle for smooth shifts in focus and a marker board for planning your route More → Lake-anna-quarter.jpg (JPEG Image, 3789 × 1748 pixels) - Scaled (49%) Silent World by Michael Kenna. DOUBLE EXPOSURE PORTRAITS on the Behance Network. How To Give Your Photos a Dark Processed Lomo Effect. Follow this step by step post processing guide to give your photos a dark lomo style effect with high contrast, blue tones and vignette burns.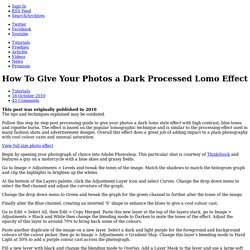 The effect is based on the popular lomographic technique and is similar to the processing effect used in many fashion shots and advertisement designs. Overall this effect does a great job of adding impact to a plain photography with cool colour casts and unusual saturation. View full size photo effect. Life Inspirations. BACK TO THE FUTURE : Irina Werning - Photographer. I love old photos.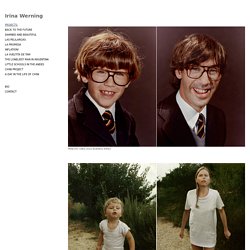 I admit being a nosey photographer. As soon as I step into someone else's house, I start sniffing for them. Most of us are fascinated by their retro look but to me, it's imagining how people would feel and look like if they were to reenact them today… Two years ago, I decided to actually do this. So, with my camera, I started inviting people to go back to their future.. Now its time for KOREA, TAIWAN AND TOKYO. A.y.- Quotes in beautiful pics ...oO° Image Bookmarking :: Recent posts. 45 Astonishing Examples of Long Exposure Photography - Noupe Design Blog. Apr 08 2010 Today we bring you an enticing article about long exposure photography.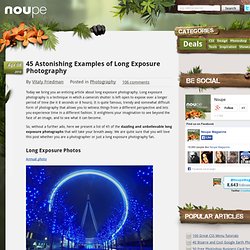 Long exposure photography is a technique in which a camera's shutter is left open to expose over a longer period of time (be it 8 seconds or 8 hours). It is quite famous, trendy and somewhat difficult form of photography that allows you to witness things from a different perspective and lets you experience time in a different fashion. It enlightens your imagination to see beyond the face of an image, and to see what it can become. Little People – A tiny Street Art Collection | Street Art Utopia. Disney Pixars Up Engagement Shoot | The Wedding Chicks. Have you seen Disney Pixar's movie UP?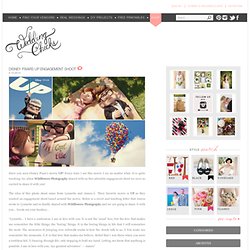 Every time I see this movie I cry no matter what. It is quite touching. Slow Sync Flash. 23170-5aae9c-500-500.jpg (JPEG Image, 500x500 pixels) Launch_vernacotola.jpg (JPEG Image, 1009x768 pixels) - Scaled (74. Inspiring images and videos recently added to we heart it / visual bookmark.
---