Wikileaks
Après le refus du Groenland d'héberger son nom de domaine, The Pirate Bay a trouvé une nouvelle terre d'accueil, un nouvel Eldorado. En effet, The Pirate Bay vient officiellement de transférer son nom de domaine suédois en .se dans la République d'Islande , ce même pays qui vient de basher VISA pour avoir interrompu illégalement les dons en faveur de Wikileaks. Pour rappel, l'Islande est classé en 2013 , 9ème des pays en faveur de la liberté de la presse par Reporters Sans Frontières, juste devant... la Suède, le premier étant la Finlande. Faut-ol rappeler que la France est classée 37ème ? Mais l'Islande pourrait bien encore améliorer ce résultat, avec une politique de plus en plus favorable à la liberté d'expression. On espère que la terre de glace de finira pas par geler le bateau Pirate, mais pour suspendre ce nom de domaine, il faudrait d'abord passer par un tribunal islandais, et dans ce cas, The Pirate Bay mettra de nouveau les voiles.
ThePirateBay change de domaine et gèle en Islande
C'est quand même une très bonne nouvelle pour la presse indépendante, et pour la liberté d'expression. Wikileaks vient de gagner un procès devant la court suprême d'Islande. Celle-ci vient de statuer en faveur du rétablissement des dons que VISA (Valitor) avait interrompus et ce, très certainement à la demande et sous la pression des États-Unis qui voyaient en Wikileaks un ennemi d'État. On ne parlera pas ici de la manière dont Wikileaks avait obtenu toutes ses informations à caractères privées pour les rendre publiques, mais ce que l'retiendra surtout, c'est que Wikileaks avait subit la foudre et s'était vu retirer toute possibilité de se voir offrir des dons en juillet 2011, perdant près de 95% de ses recettes.
Wikileaks gagne contre VISA en Islande
How to end government corruption? : AskReddit
#assange #ecuador #wikileaks embassy live via @alburyj #London #OpProtectAssange | alburyj
Ford : F-350 Ford : F-350
Tomorrow the House Judiciary Committee will vote on HR 3261, the Stop Online Piracy Act, which would give intellectual property right holders and the Department of Justice new weapons to use against websites that host infringing content. The legislation is supported by companies relying on intellectual property and their trade associations, but it is opposed by a wide array of other interests, including internet service providers, advocates of free speech, consumer groups, and copyright experts.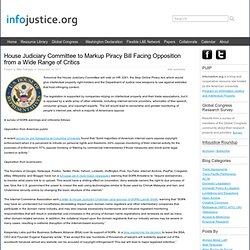 House Judiciary Committee to Markup Piracy Bill Facing Opposition from a Wide Range of Critics
Un gros requin de l'intrusion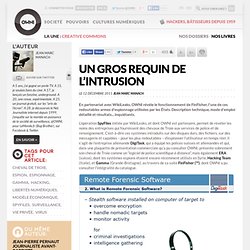 En partenariat avec WikiLeaks, OWNI révèle le fonctionnement de FinFisher, l'une de ces redoutables armes d'espionnage utilisées par les États.
Grâce à Wikileaks qui a dévoilé le 1er décembre 2011 de nouveaux câbles (non-diplomatiques), Owni s'est encore une fois penchée sur leurs analyses.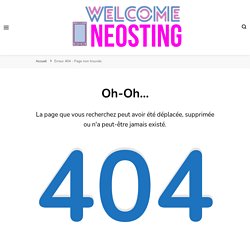 Wikileaks : la fin, après les nouveaux câbles sur la surveillance d'Internet ?
126501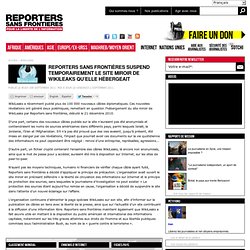 Reporters sans frontières suspend temporairement le site miroir de WikiLeaks qu'elle hébergeait
WikiLeaks a récemment publié plus de 100 000 nouveaux câbles diplomatiques.
Cable Viewer
Viewing cable 09PARIS559, FRANCE'S INTERNET PIRACY LAW: UMP CALLING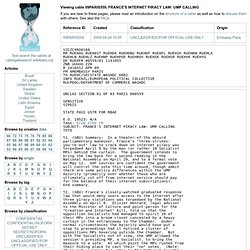 Bonjour à tous, et joyeux retour sur notre serveur !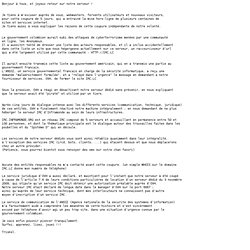 cut.20110421
< Search index This is not the original Wikileaks document! It's a cache, made on 2010-12-14 14:09:23.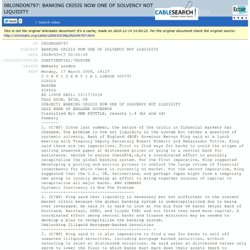 08LONDON797: BANKING CRISIS NOW ONE OF SOLVENCY NOT LIQUIDITY
'Free Julian Assange' protestors demonstrate in central London before the WikiLeaks founder's court hearing in December.
4103-en-copyright_enforcement_vs_freedoms
Wikileaks cable reveals U.S. conspired to retaliate against European nations if they resisted GMOs
(NaturalNews) Wikileaks continues to rock the political world by shedding light on conspiracies, corruption and cover-ups.
wikio
LE PIEGE WIKILEAKS
Ce texte est un « article presslib' » (*) Un article du New York Times : Prospect of WikiLeaks Dump Poses Problems for Regulators par Andrew Ross Sorkin, attire l'attention sur le fait que les documents que Wikileaks s'apprête à diffuser à propos d'une grande banque, embarrasseront davantage les régulateurs du monde financier que cette banque elle-même. C'est vrai.
Pepino Iracundo - a Julian Assange quote.
Stranger - Le Petit Wikileaks on SoundCloud
Of course Milo Yannopoulos' first question on stage to PayPal's Osama Bedier, Vice President of Platform, Mobile and New Ventures Osama Bedier was why PayPal blocked WikiLeaks payments.
PayPal VP On Blocking WikiLeaks: "State Department Told Us It Was Illegal"
WikiLeaks
Wikileaks : comment les États-Unis ont réécrit DADVSI via Hadopi
Dans son examen des « câbles » révélé par Wikileaks, Le Monde indique les différentes ramifications tissées entre les États-Unis et la France, autour des débats sur Hadopi en 2009.
Le Petit Wikileaks by Stranger B eaucoup d'espoir avait été mis dans les statelogs ; les nouvelles révélations des câbles diplomatiques de Wikileaks . L'espoir, notamment, de connaître enfin les vérités, de découvrir ce qui se dit en hauts-lieux pour remettre les compteurs à zéro n'aurait peut-être pas été un mal pour les faibles (le peuple).
Wikileaks et ses statelogs (cablegate), juste un buzz ?
WikiLeaks: Julian Assange n'est pas un "violeur" - BUG BROTHER - Blog LeMonde.fr
#statelogs, Wikileaks dénonce l'hypocrisie mondiale
Wikileaks : une entité à l'origine du renouveau numérique