Knowledge
Understanding innovation APR 18 Horace Dediu explains what innovation is and how it differs from novelty, invention, and creation. Novelty: Something new Creation: Something new and valuable Invention: Something new, having potential value through utility Innovation: Something new and uniquely useful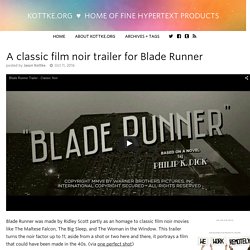 Understanding innovation APR 18 Horace Dediu explains what innovation is and how it differs from novelty, invention, and creation. Novelty: Something new Creation: Something new and valuable Invention: Something new, having potential value through utility Innovation: Something new and uniquely useful Big Bang gravitational waves possibly in doubt APR 18 Ruh-roh. Remember the news last month about the detection of gravitational waves would have allowed scientists to see all the way back to the Big Bang?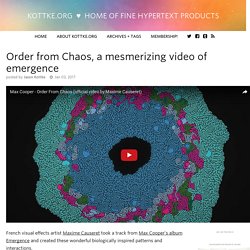 By: Maria Popova What a 13,000-year-old eucalyptus tree reveals about the meaning of human life. "Our overblown intellectual faculties seem to be telling us both that we are eternal and that we are not," philosopher Stephen Cave observed in his poignant meditation on our mortality paradox And yet we continue to long for the secrets of that ever-elusive eternity. For nearly a decade, Brooklyn-based artist, photographer, and Guggenheim Fellow Rachel Sussman has been traveling the globe to discover and document its oldest organisms — living things over 2,000 years of age. Larry Page, Google and Katinka Matson, Edge, at The Edge Dinner 2014 in Vancouver A new generation of artists, writing genomes as fluently as Blake and Byron wrote verses, might create an abundance of new flowers and fruit and trees and birds to enrich the ecology of our planet. Most of these artists would be amateurs, but they would be in close touch with science, like the poets of the earlier Age of Wonder.
There are two different types of computer, a desktop and a laptop. Just like using any piece of equipment, you have to think about your health and safety when using computers. This is why it is important to make sure your computer is set–up correctly. The monitor is at the correct height, the top line in line with your line of eyesight. The chair is at the correct height so your feet are on the floor. The screen is at the correct brightness to suit the room you are in.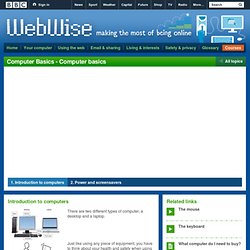 WebWise - Computer Basics - Computer basics
As of July 1, 2013 ThinkQuest has been discontinued. We would like to thank everyone for being a part of the ThinkQuest global community: Students - For your limitless creativity and innovation, which inspires us all.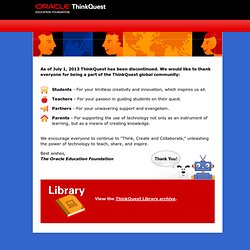 Award entries | The Fun Theory
Today's Big Idea We are continually reminded wherever we turn (and by Big Think, perhaps, most frequently of all) of the fact that in technologically advanced nations the pace of life is accelerating. …Economic constraints have put pressure on businesses (and therefore their employees) to do more with less, and in less time. Simultaneously, tech companies are locked in a kind of arms race to make everyday living ever more automated and efficient, thereby enabling us to demand still greater productivity of ourselves.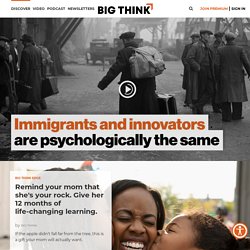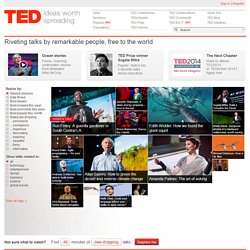 Gabby Giffords and Mark Kelly Be passionate. Be courageous.
Information is Beautiful