Knowledge
Classic paintings brought to life by subtle motion JAN 16 Rino Stefano Tagliafierro took more than 100 paintings (from the likes of Reubens, Caravaggio, Rembrandt, and Vermeer) and set them in motion to music to form a slow motion oil painted dreamland. Lots of boobs, butts, penises, and even the occasional hint of sexual gesture in this one -- the motion sometimes fills in the blanks on all of those frolicking nymph-type paintings, making them seem to modern eyes even more sexist and outdated than the static paintings.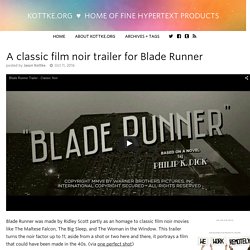 By: Maria Popova "Through our scopes, we see ourselves. Every new lens is also a new mirror." Given my longtime fascination with the so-termed digital humanities and with data visualization, and my occasional dabbles in the intersection of the two, I've followed the work of data scholars Erez Aiden and Jean-Baptiste Michel with intense interest since its public beginnings. "Take a look. No matter who you are, you are bound to find something that will drive you crazy." —The New York Times, January 14, 2014
There are two different types of computer, a desktop and a laptop. Just like using any piece of equipment, you have to think about your health and safety when using computers. This is why it is important to make sure your computer is set–up correctly. The monitor is at the correct height, the top line in line with your line of eyesight. The chair is at the correct height so your feet are on the floor. The screen is at the correct brightness to suit the room you are in.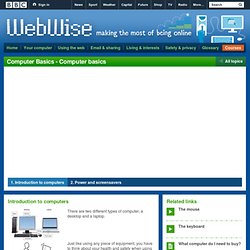 WebWise - Computer Basics - Computer basics
As of July 1, 2013 ThinkQuest has been discontinued. We would like to thank everyone for being a part of the ThinkQuest global community: Students - For your limitless creativity and innovation, which inspires us all.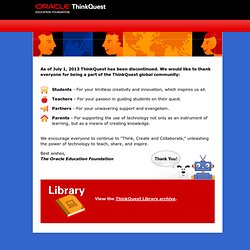 Award entries | The Fun Theory
Today's Big Idea What's the secret to good health? It's no longer a secret, and it's actually fairly simple, even as good health is something that is very hard to achieve in our …society today. According to Dr.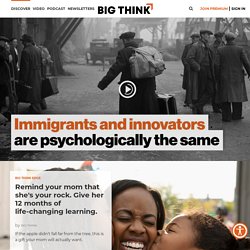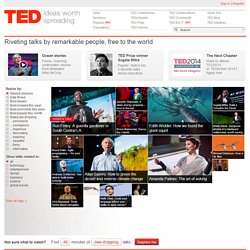 Melinda Gates and Bill Gates Why giving away our wealth has been the most satisfying thing we've done In 1993, Bill and Melinda Gates—then engaged—took a walk on a beach in Zanzibar, and made a bold decision on how they would make sure that their wealth from Microsoft went back into society.
Information is Beautiful