Art & inspiration
Sketchbook on Illustration Served - StumbleUpon. Awesome milk trick!. - StumbleUpon. Super Fast Spray Paint Artist - StumbleUpon. A View Of The US-Mexican Border. Sistine Chapel - StumbleUpon. Exciting Links for Boring Days. Robot For President YouTube - Hitler Banned From iSketch!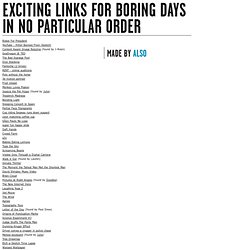 Content Aware Image Resizing (found by J-Roen)SeaDragon @ TEDThe Bad Signage PoolDice StackingFantoche (2 times)RENT - online auditionsPolo without the horse3d motion portraitFruit VesselMonkey Loves PigeonJessica the Pet Hippo (found by Julia)Treadmill MadnessBending LightSleeping Concert In SpainPartial Face TransplantsCop riding Segway runs down suspectcolor matching coffee cupSão Paulo No Logosuper fun happy slide. A woman from inside out at Pelourinho.com - StumbleUpon. The incredible 3D images that pop off the page... created with just a pencil and paper. By Lee Moran Updated: 15:24 GMT, 6 September 2011 He's a modern day master making incredible 3D images that pop off the page - armed only with a pencil and a piece of paper.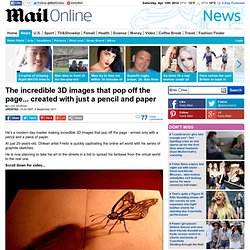 At just 20-years-old, Chilean artist Fredo is quickly captivating the online art world with his series of graphite sketches. He is now planning to take his art to the streets in a bid to spread his fanbase from the virtual world to the real one. Scroll down for video... Sketch Swap. Microscopic Images of Alcoholic Drinks | InsaneTwist.com. All of these impressive photos of alcoholic beverages under a microscope uncover the elements that make up some of our preferred tipples.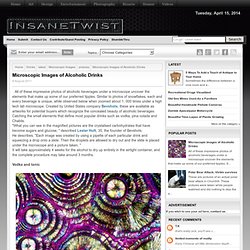 Similar to photos of snowflakes, each and every beverage is unique, while observed below when zoomed about 1, 000 times under a high tech lab microscope. Created by United States company Bevshots, these are available as artworks for potential buyers which recognize the concealed beauty of alcoholic beverages. Catching the small elements that define most popular drinks such as vodka, pina colada and Chablis. "What you can see in the magnified pictures are the crystalised carbohydrates that have become sugars and glucose, " described Lester Hutt, 35, the founder of Bevshots. - StumbleUpon. Your beautiful eyes on Photography Served - StumbleUpon. How to Transfer a Photograph Onto a Block of Wood - StumbleUpon. Lorenzo Duran - Designaside.com.
L'artista spagnolo Lorenzo Duran si avvale delle foglie come tela per le sue incisioni.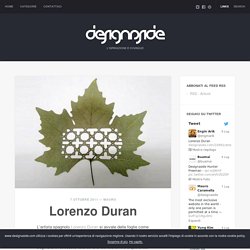 Dopo il lavaggio e l'essiccazione, rimuove con precisione chirurgica ed estrema cura i segmenti in eccesso, usando una tecnica simile a quella del tradizionale paper cutting. Quest'ultimo passo è ovviamente il più difficile vista la fragilità del materiale scelto, il risultatò di questo processo è una serie di affascinanti disegni geometrici incredibilmente belli e dilicati. Yarn Bombing / Guerrilla Crochet - A Collection | STREET ART UTOPIA. Trippy Pencil Drawing Animation | Hand Drawing Art Pictures and Ideas - StumbleUpon. Published on October 24th, 2011 [vimeo] Drawing is art of depicting what we see or what we think or what our intension.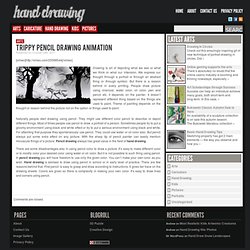 We express our thought through a portrait or through an abstract thing or through symbol. But there is a reason behind in every printing. People draw picture using charcoal, water color, oil color, pen and pencil etc. it depends on the painter. Illustrations by Budi Satria Kwan. - StumbleUpon. (click images for detail) For the better part of three decades multidisciplinary artist Guy Laramee has worked as a stage writer, director, composer, a fabricator of musical instruments, a singer, sculptor, painter and writer.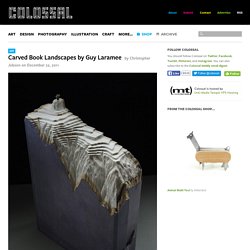 Among his sculptural works are two incredible series of carved book landscapes and structures entitled Biblios and The Great Wall, where the dense pages of old books are excavated to reveal serene mountains, plateaus, and ancient structures. Of these works he says: So I carve landscapes out of books and I paint Romantic landscapes. Mountains of disused knowledge return to what they really are: mountains. Beautiful/Decay Cult of the Creative Arts. Polykarbon: Tutorials! PhotoShop How to color lineart in Photoshop via Channels How to Color Lineart in Paint Shop Pro.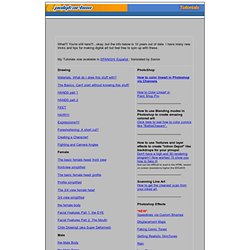 ---