Art
Kseniya Simonova. No Tears. incredible sand art performance. music by Morton Valence (got talent)
Ryan Woodward | Thought of You | Official Site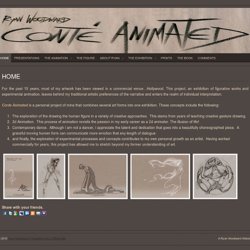 For the past 15 years, most of my artwork has been viewed in a commercial venue…Hollywood. This project, an exhibition of figurative works and experimental animation, leaves behind my traditional artistic preferences of the narrative and enters the realm of individual interpretation. is a personal project of mine that combines several art forms into one exhibition. These concepts include the following:
www.leecasalena.com/fullmoonhike.swf
Along with some magnificent dreams, Jacek Yerka finds inspiration for his masterful paintings from his childhood memories: the places, remembered feelings and smells of 1950′s Poland. He studied fine art and graphic design before becoming a full time artist in 1980… and we're glad he did. His paintings will take you through incredible worlds of imagination, bending reality in captivating and clever ways fit to inspire a novel or film. See many more examples of his find paintings at yerkaland.com. See Also ENDEARING MONSTER DRAWINGS POP FROM THE SCREEN Via: hypeness.com.br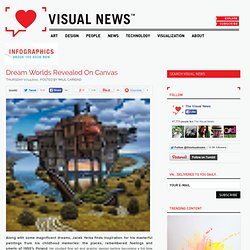 What is important to you 2011 After Candy Chang lost someone she loved, she went through a long period of grief and depression. With time she felt gratitude for the time they had together and eventually she found clarity in her life by contemplating death so much. But she struggled to maintain this perspective. It's easy to get caught up in the day-to-day and forget what really matters to you.