Social+Eco awareness
TEDxIowaCity - Dr. Terry Wahls - Minding Your Mitochondria
Grime-fighting garments aim to purify air
Polymer chemist Tony Ryan and fashion designer Helen Storey have joined forces to create clothing which can purify the air. Catalytic Clothing contains the same nanotechnology found in self-cleaning paints and glasses but applies it to clothes via a special fabric conditioner. A catalyst -- titanium dioxide -- applied during a normal home washing cycle breaks down harmful airborne pollutants when exposed to ultraviolet light. Ryan discovered that treated jeans were particularly good at absorbing pollution.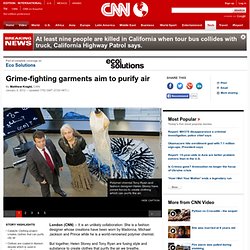 Randy Pausch Last Lecture: Achieving Your Childhood Dreams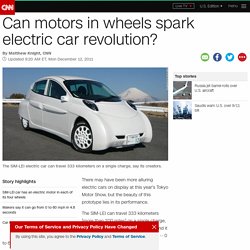 The SIM-LEI electric car can travel 333 kilometers on a single charge, say its creators. SIM-LEI car has an electric motor in each of its four wheelsMakers say it can go from 0 to 60 mph in 4.8 secondsCar featured at this week's Tokyo Motor Show (CNN) -- There may have been more alluring electric cars on display at this year's Tokyo Motor Show, but the beauty of this prototype lies in its performance.
Can motors in wheels spark electric car revolution?
Annie Murphy Paul: What we learn before we're born
R&D-I-Y | Research and Develop It Yourself
Britta Riley: A garden in my apartment
Non-profit organizations use posters to deliver a particular message. These help inform people about current issues, problems and even the possible consequences of their actions. With a sentence that contains strong words or images, these posters give more impact than common commercial posters. To give you an idea, here are 20 sample campaign posters to provoke your imagination.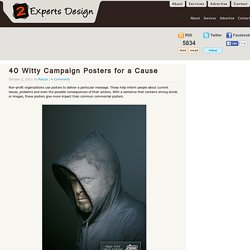 40 Witty Campaign Posters for a Cause
Climate Reality
The Omnibus is all about ideas. From the beginning, Urban Omnibus has been a showcase of good ideas for the future of cities, conceived in the public interest and tried and tested in the five boroughs of New York. So, we have decided to surface some of the ideas that have appeared on Urban Omnibus over the past two years and broadcast them around the city. In April 2011, we released a series of Idea Posters, pasted on fences, scaffolds and storefronts from Jamaica, Queens, to the Upper West Side of Manhattan, and many places in between.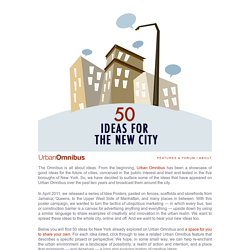 Urban Omnibus | 50 Ideas for the New City
Edward Tenner: Unintended consequences
Julia Bacha: Pay attention to nonviolence
High school fashions, 1969
Welcome to BookCrossing
Home
Choice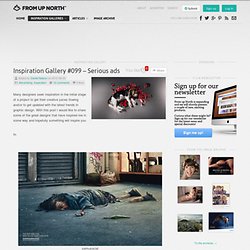 Inspiration Gallery #099 – Serious ads
Many designers seek inspiration in the initial stage of a project to get their creative juices flowing and/or to get updated with the latest trends in graphic design. With this post I would like to share some of the great designs that have inspired me in some way and hopefully something will inspire you to. samusocial Domestiv Violence Hotline Belt up Cancer patients and associations
A View Of The US-Mexican Border - All That Is Interesting
Isabel Allende tells tales of passion
Symmetry on Vimeo