Life is weird
ff-67.jpg (640×490)
Mistaken Identity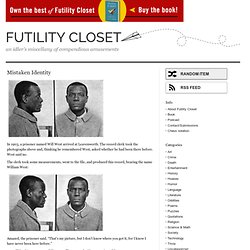 In 1903, a prisoner named Will West arrived at Leavenworth. The record clerk took the photographs above and, thinking he remembered West, asked whether he had been there before. West said no. The clerk took some measurements, went to the file, and produced this record, bearing the name William West: Amazed, the prisoner said, "That's my picture, but I don't know where you got it, for I know I have never been here before."
10 Most Fascinating Natural Phenomena
A natural phenomenon is a non-artificial event in the physical sense, and therefore not produced by humans, although it may affect humans. Common examples of natural phenomena include volcanic eruptions , weather, and decay. Most natural phenomena, such as rain, are relatively harmless so far as humans are concerned. There are various types of natural phenomena, which include Meteorological phenomena, weather, including hurricanes, thunderstorms and tornadoes, and geological phenomena, including volcanic activity and earthquakes. So here I have compiled some of the most fascinating natural phenomena.
Most Extreme Landscapes on Earth
Our globe is home to some truly breathtaking and extraordinary sights. Be it strangely-shaped rock formations, alien-looking sulfur springs or unique chocolate hills, the world is full of such beautiful phenomena that no words can describe it. Pictures may help... Sharply eroded buttes, pinnacles, and spires are the main features of Badlands National Park, South Dakota, USA. The park is also the largest protected mixed grass prairie in the country. Beside the unique rock formations, this bizarre land of extreme temperatures (-40F to 116F), high winds and dramatic weather changes is also home to the bison, bighorn sheep, endangered black-footed ferrets, and the swift fox.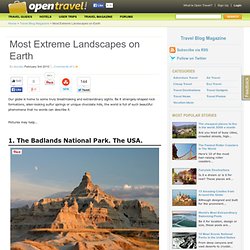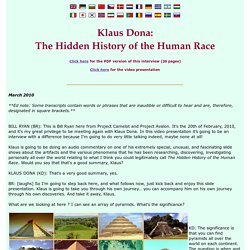 Project Avalon - Klaus Dona: The Hidden History of the Human Race
Click here for the PDF version of this interview (20 pages) Click here for the video presentation March 2010 **Ed note: Some transcripts contain words or phrases that are inaudible or difficult to hear and are, therefore, designated in square brackets.
Beatles Conspiracy: Did They Cover Up Paul's 1966 Death? Photo Gallery - Paul McCartney or an Imposter? - Conspiracies on truTV
Paul McCartney or an Imposter? EPA/Landov When Paul McCartney was recently fêted by President Obama at the White House and given a lifetime-achievement award by the Kennedy Center, no one mentioned that he may, in fact, have died years ago—and been replaced by a double. It's all part of an elaborate conspiracy theory that some music buffs have kept alive since Paul's alleged accidental death in 1966.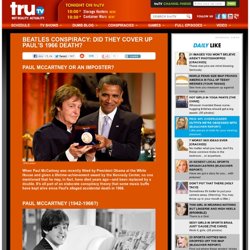 The Star Wars universe has millions of fans throughout the world, and some of them really invest a lot of time and money into their passion for the franchise. Case in point, a group of German Star Wars enthusiasts who created an almost life-size model of the iconic Tie Fighter spacecraft out of wood, steel and plastic. It took an army of hobbyists two years to complete, but the 1:2 scale Tie Fighter recently unveiled in Eichenzell, Germany, is a true DIY masterpiece. 20 Star Wars fans of different professions, from financial brokers to policemen and architects, put their blood and tears into this 5.30 m wide, 4.80 m long, 4.30 m high and 1.4 tons heavy model of the Galactic Empire's starfighter. They worked in 12-meter-wide parking garage and spent an estimated €14,000 ($18,500) on necessary materials. The steel and aluminum frame alone cost €6,000 ($8,000), the wood was mostly provided for free, and the giant plastic ball that makes up the cockpit cost €1,900 ($2,500).
Pics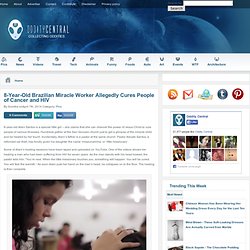 The Seven Wonders of the World
snow.jpg (500×667)
airports-10-500x375-0210-lg.jpg (500×375)
Abandoned Places: 10 Creepy, Beautiful Modern Ruins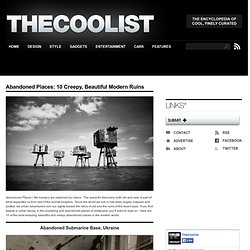 Abandoned Places: 10 Creepy, Beautiful Modern Ruins Abandoned Places | We humans are explorers by nature. The quest for discovery, both old and new, is part of what separates us from rest of the animal kingdom. Since the world we live in has been largely mapped and plotted, we urban adventurers turn our sights toward the relics of old and the ruins of the recent past. If you find beauty in urban decay, in the crumbling and abandoned places of yesteryear, you'll want to read on. Here are 10 of the most amazing, beautiful and creepy abandoned places in the modern world.
Would You Live In A Church? | Us Girls..Our Views
wow
Incoming! The World's 10 Worst Invasive Species
The introduction of non-native species of plants and animals to a new ecosystem almost always results in environmental stress, degradation and sometimes even disaster. These 10 invasive species are infamous for the destruction they have caused, even when introduced with the best of intentions. Kudzu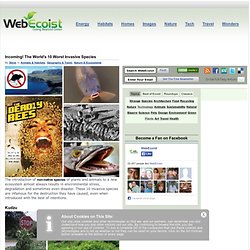 Two Major Cities 64 Years After The Bomb Was Dropped, We Know Little About The Progress Made by the People of That Land During the Past 64 Years, and Ours? Amazing Difference! - yourbadneighbor
Conspiracy of Science - Earth is in fact growing
Wave Rock, Huge 'Wave' Made From Rock in Australia | Adventure Travel Tips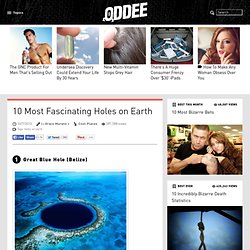 10 Most Fascinating Holes on Earth
Great Blue Hole (Belize) Located in Belize's Barrier Reef Reserve System, the "Great Blue Hole" is about 60 miles away from Belize City and is believed to be the world's largest sea-hole. It's 125 meters deep and 300 meters wide. It was created as a cause of sea level increase about 65,000 years ago. Its almost perfect circular shape made it very popular among tourists who often visit this place, being the most attractive for scuba divers who are exploring its depths. Divers are also attracted with plenty of rare animal species and forms of life which can be found only in this place.
Truck Spills
1272460625_411.jpg (700×941)
The Mariana Trench Shown To Unsettling Scale | Piggynap's Blog | Zoe Piper
Some cities die. The people leave, the streets go quiet, and the isolation takes on the macabre shape of a forlorn ghost-town - crumbling with haunting neglect and urban decay. From Taiwan to the foothills of the Sierra Nevada mountains, these abandoned cities lurk in the shadows of civilization. Their histories are carried in hushed whispers and futures stillborn from the day of their collapse.
The world's ten creepiest abandoned cities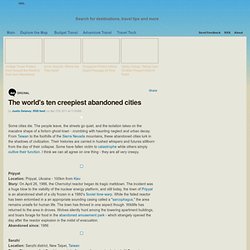 Call it exoticism: theme parks outside the US seem just a smidgen creepier than those we grew up visiting. Safety guidelines are questionable, attractions are a bit lees planned-out, and themes are chosen with a decidedly laissez-faire attitude. Although these factors might be a detriment to theme parks while they're still in business, they certainly increase foreign parks' appeal to urban explorers with an eye for the bizarre once they've been abandoned. Between South Korea's affinity for anthropomorphic roller coasters, Japan's misguided desire the please the Ruskies, and Berlin's story of a carnival master turned Peruvian drug smuggler, exploring international abandoned parks is a big notch on any urban explorer's camera strap. But take note! Breaking into these parks is not for the faint of heart (or slow of step).
8 Abandoned Theme Parks Abroad "Open" for Exploration
Murphy's Law
College Museum of Ancient Inventions: Baghdad Battery
Battery, Baghdad, 250 BCE by Dennielle Downs,'00 and Ava Meyerhoff, '99 The Baghdad Battery is believed to be about 2000 years old (from the Parthian period, roughly 250 BCE to CE 250). The jar was found in Khujut Rabu just outside Baghdad and is composed of a clay jar with a stopper made of asphalt. Sticking through the asphalt is an iron rod surrounded by a copper cylinder.
Driftwood at La Push, Washington
TOP TEN UNSOLVED PROBLEMS IN PHYSICS
Human World
What would happen if I drilled a tunnel through the center of th"
Amazing Underwater River : Cenote Angelita in Mexico
Captured: The Ruins of Detroit
Caught 1-1/2 miles offshore while Fishing!