Books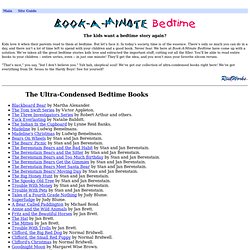 The kids want a bedtime story again? Kids love it when their parents read to them at bedtime. But let's face it. In today's society, time is of the essence. There's only so much you can do in a day, and there isn't a lot of time left to spend with your children and a good book. Never fear.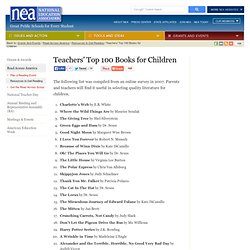 The following list was compiled from an online survey in 2007. Parents and teachers will find it useful in selecting quality literature for children. by E.B.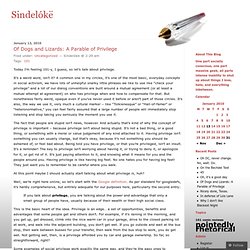 Today I'm feeling 101-y, I guess, so let's talk about privilege. It's a weird word, isn't it? A common one in my circles, it's one of the most basic, everyday concepts in social activism, we have lots of unhelpful snarky little phrases we like to use like "check your privilege" and a lot of our dialog conventions are built around a mutual agreement (or at least a mutual attempt at agreement) on who has privilege when and how to compensate for that. But nonetheless fairly weird, opaque even if you've never used it before or aren't part of those circles. It's also, the way we use it, very much a cultural marker – like "Tolkienesque" or "Hall-of-famer" or "heteronormative," you can feel fairly assured that a large number of people will immediately stop listening and stop taking you seriously the moment you use it.
On the difference between Good Dogs and Dogs That Need a Newspaper Smack. « Sindelókë
Fantasy Public Domain / Most Popular Subscribe to feed Browse Most Popular New Releases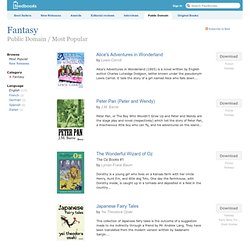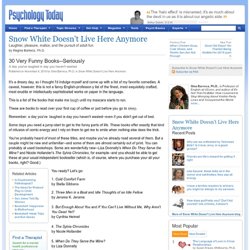 It's a dreary day, so I thought I'd indulge myself and come up with a list of my favorite comedies. A caveat, however: this is not a fancy English-professor-y list of the finest, most exquisitely crafted, most erudite or intellectually sophisticated works on paper in the language. This is a list of the books that make me laugh until my mascara starts to run. These are books to read over your first cup of coffee or just before you go to sleep . Remember: a day you've laughed is day you haven't wasted--even if you didn't get out of bed. Some days you need a jump-start to get to the funny parts of life.
The World Library is a list of the 100 best books, as proposed by one hundred writers from fifty-four different countries, compiled and organized in 2002 by the Norwegian Book Club . This list endeavours to reflect world literature, with books from all countries, cultures, and time periods. Eleven of the books included on the list are written by women, eighty-five are written by men and four have an unknown author. Each writer had to select his or her own list of ten books. The books selected by this process and listed here are not ranked or categorized in any way; the organizers have stated that "they are all on an equal footing," with the exception of Don Quixote which was given the distinction "best literary work ever written."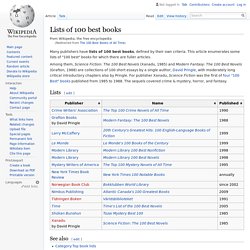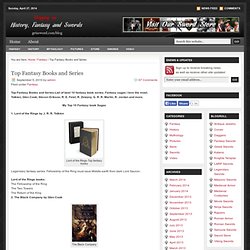 You are here: Home / Fantasy / Top Fantasy Books and Series Top Fantasy Books and Series-List of best 10 fantasy book series. Fantasy sagas i love the most. Tolkien, Glen Cook, Steven Erikson, R. E.
Rules of Civility Most Cinematic Book of 2011 In Amor Towles's debut novel, Rules of Civility (Viking), post-Depression Manhattan—the glittering metropolis of cocktails, jazz clubs, and glamorous apartment towers guarded by knowing doormen—is also the city of profound reinvention.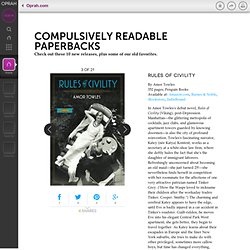 Rules of Civility by Amor Towles By Amor Towles - Book Finder
The Happiness Project: Or, Why I Spent a Year Trying to Sing in the Morning, Clean My Closets, Fight Right, Read Aristotle, and Generally Have More Fun (9780061583261): Gretchen Rubin
Peter Callesen
In compiling the books on this list, the editors at SuperScholar have tried to provide a window into the culture of the last 50 years. Ideally, if you read every book on this list, you will know how we got to where we are today. Not all the books on this list are "great." The criterion for inclusion was not greatness but INFLUENCE. All the books on this list have been enormously influential .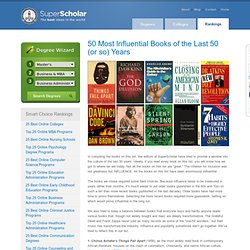 Kimberlie Dame and I connected on Facebook . She is an experienced backpacker who is planning a three-year hiking trip starting in the spring of 2012. I asked her to share what she has learned so far from her journey so far.
28 Things That I Have Learned On The Trail by Kimberlie Dame | Advice | Travels | Francis Tapon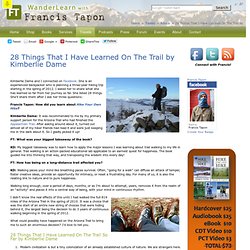 in the 10th grade, I did a book report on "A Clockwork Orange". When I told the teacher upon which book I was basing my report, she said, "Hmmm... that was a weird movie... I watched it and was like 'huh?'...