Inteligência competitiva e Pesquisas
Agricultural Baseline Projection Tables
Click on a commodity from the list on the left to view its full price history Related News Why commodity prices and price arbitrage affect dry bulk trade Yahoo! Finance - 1/10/2014 4:57:09 PM Commodity prices are often said to have a strong correlation with economic activity: when economic activity picks up, higher demand will push prices up, since producers can't increase capacity as fast.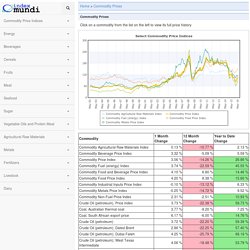 Commodity Prices - Price Charts, Data, and News - IndexMundi
Indicateurs de développement humain Rapport sur le développement humain 2013, Programme des Nations Unies pour le développement Les données utilisées pour calculer l'Indice de développement humain (IDH) et autres indices composites présentés dans le Rapport sur le développement humain ... Eurostat, Indicateurs démographiques Eurostat Indicateurs démographiques annuels.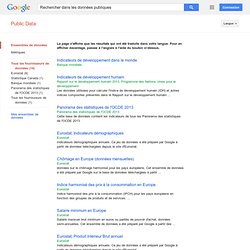 Bem-vindos ao data.worldbank.org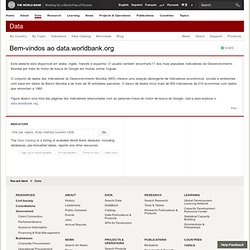 Este website está disponível em árabe, inglês, francês e espanhol. O usuário também encontrará 17 dos mais populares Indicadores do Desenvolvimento Mundial por meio do motor de busca do Google em muitas outras línguas. O conjunto de dados dos Indicadores do Desenvolvimento Mundial (WDI) oferece uma seleção abrangente de indicadores econômicos, sociais e ambientais com base em dados do Banco Mundial e de mais de 30 entidades parceiras. O banco de dados inclui mais de 900 indicadores de 210 economias com dados que remontam a 1960. Figura abaixo uma lista das páginas dos indicadores relacionadas com as palavras-chave do motor de busca do Google.
Conselho Regional de Economia da 11ª Região
David Rockefeller Center for Latin American Studies
Banco Mundial, Indicadores do Desenvolvimento Mundial - Google Public Data Explorer
Bases de dados | Sistema de Bibliotecas da FGV
TorresEconometria
Delphus Intelligence
FEBRABAN - Federação Brasileira de Bancos
CoachingOurselves Brasil - Programa de Desenvolvimento de Gestores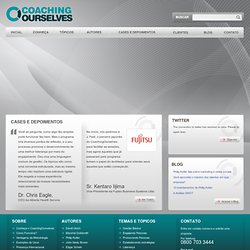 Você se pergunta, como algo tão simples pode funcionar tão bem. Mas o programa cria diversos pontos de reflexão, e o seu processo promove o desenvolvimento de uma melhor liderança por meio do engajamento. Deu-nos uma linguagem comum de gestão. Os tópicos são como uma conversa estruturada, mas ao mesmo tempo não impõem uma estrutura rígida. Ele resgata a nossa experiência relacionando às nossas necessidades mais iminentes. Dr.
Ministérios e orgãos correlatos
FIESP | Federação das Indústrias do Estado de São Paulo
ited Nations Population Division Home Page
Portada Brasil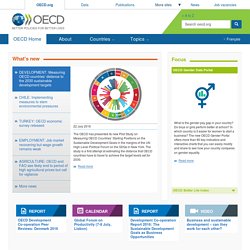 JAPAN: Half a century of OECD membership 4 April 2014 Japan joined the OECD in 1964, the same year it hosted the summer Olympic Games in Tokyo. OECD membership signalled Japan's successful transition into a fully industrialised economy, Foreign Minister Fumio Kishida writes on the 50th anniversary of his country's accession.
Sorry you landed on this error page Old documents have been removed from the website and archived elsewhere. If the document you were looking for is old, please ask our Archives department for assistance.
working papers series
Long Range Planning : Home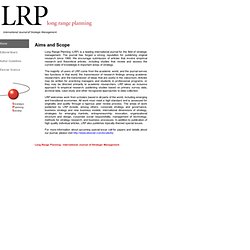 Long Range Planning (LRP) is a leading international journal for the field of strategic management. The journal has forged a strong reputation for publishing original research since 1968. We encourage submission of articles that involve empirical research and theoretical articles, including studies that review and assess the current state of knowledge in important areas of strategy. The majority of users of LRP come from the academic world, and the journal serves two functions in that world: the transmission of research findings among academic researchers, and the transmission of ideas that are useful in the classroom. Articles may be written for practicing managers and students in professional programs, or they may be directed primarily to academic researchers.
PSD Online - Custom Query
Sistema IBGE de Recuperação Automática - SIDRA
Links Úteis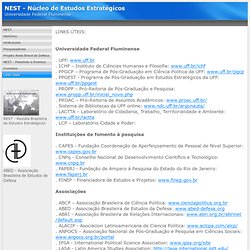 Universidade Federal Fluminense . UFF: www.uff.br .
MBC - Movimento Brasil Competitivo
Michel Godet, born in 1948, is a professor at the Conservatoire National des Arts et Métiers (CNAM), Paris, where he holds the chair of 'strategic prospective'. Michel Godet holds doctorates in science and economics. He is also a permanent member of the French Academy of Technology as well as member of the economic advisory board attached to the Prime Minister. Over the past three decades, he has been working as a consultant for major companies in France and Europe.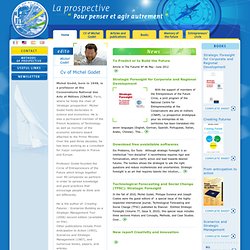 To think and act otherwise : La prospective
CGEE - Centro de Gestão e Estudos Estratégicos
Portal ABIPTI