Fotógrafos
Художественное фото. Профессиональный фотограф киева.
Hossein Zare - Latest photos
Bara Prasilova photography
David Chancellor Photographer
Tim Flach
Laurence Demaison - Site Officiel
CLANG
Romain Laurent - Photographer
David Caballero
derek hudson photographer
Stefano Bonazzi Selected Digital Works | Personal portfolio of digital artworks
Gabriela Rouiller Photography
Sabina Tabakovic PHOTOGRAPHY / ABOUT
Léo Caillard Photographer
Ragin
Lucas Foglia
inthoughts // home
Nick Brandt : Photography
Home - P. H. Fitzgerald
Secuencia de fotos de Boy_Wonder
Main : sincerely hana
Joan Tarrago
Home
Eric Meola
www.kpic.at
SZYMON BRODZIAK photography
JULIE DE WAROQUIER ♦ Photographer - Conceptual
mark mawson photography
Peter Lik USA - Fine Art Photographer and Luxury Photography
Michael Kenna
Jerry N. Uelsmann
Christopher Jonassen Fine art photography
Michael Hall Photography
www.salvatoreelefante.it
Shlomi Nissim | Photographer | שלומי ניסים | צלם
jose ferreira on the Behance Network
ART NUDE PHOTOGRAPHY by TOMAS RUCKER on Photography Served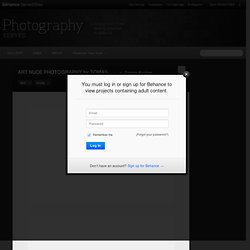 WLYW WE LOVE YOUR WORK We want to present you our work: INSIDE brackets is an international photography magazine dedicated to emerging talents.
Ibai Acevedo » Portafolio basado en sueños reales
.: Eugenio Recuenco :. Online portfolio
Galerie de Terra Kate
Feaverish Photography
Lennette Newell