Learn it
Get flash to fully experience Pearltrees
Photography as both a profession and a hobby is an incredibly expansive topic that covers a remarkably vast range of subjects from science and art. No matter where you lie on the professional spectrum, there is simply always more to learn. We spent countless hours scouring the web for the best content we could find and share with you, and today we'll help you expand your knowledge with 100 photography related tutorials! Basic Theory and Technical Info 10 Top Photography Composition Rules
In Well temperaments, each of the 12 major and 12 minor keys was thought to have its own emotional quality. This is primarily due to the varying sizes of the major thirds in the Well temperaments, which dominated European music during the 17th, 18th and 19th centuries. The descriptions below are arranged according to the circle of fifths. You can see that the descriptions change from more peaceful around C major / A minor to more struggling/distressed around F# major / D# minor.
post written by: Marc Email
You've decided you want to improve your handwriting and you're probably hoping a fountain pen will do the trick -- maybe a friend told you it would. Maybe you're just adventurous and you want to try your hand at calligraphy (or you might, once your handwriting improves). Good for you! A fountain pen may make your writing look a bit better, but if your writing looks as if frenzied chickens got loose on the page, chances are this won't be enough.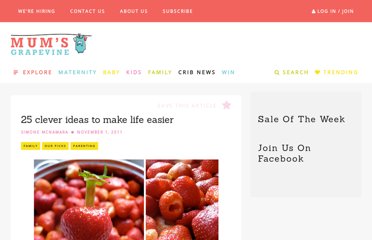 Posted on November 01, 2011 in Bed, Bath & Kitchen , Decor & Furniture , Organise & Personalise by Simone
Embed This Infographic <a href=http://www.todayifoundout.com/index.php/2011/08/how-to-infographic/ ‎"><img src="http://www.todayifoundout.com/wp-content/uploads/2011/08/Today-I-Found-Out-How-To...-copy.jpg" title="10 How Tos" alt="How To Infographic" border="0" /></a><br />Source: <a href='http://www.todayifoundout.com' title='Interesting Facts'>Today I found out</a>