Christmas Crafts
Butterscotch Cookies in a Jar Mix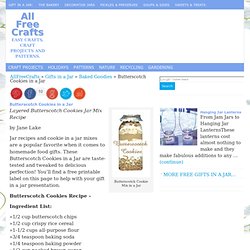 Copyright © 2004-2011 Jane Lake All Rights Reserved Jar recipes and cookie in a jar mixes are a popular favorite when it comes to homemade food gifts.
Yeehaaa… yum yum… it's Cowboy Cookies.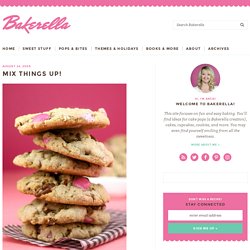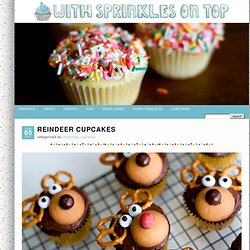 Reindeer Cupcakes
Another late Christmas baking project!
One of my sister in laws is about to give birth anytime soon to a little girl. I wanted to give her a handmade gift, so excitedly I put my crafty cap on......... I am loving ribbon at the moment, so I decided to make her an ornament which can hung up throughout the year or saved until Christmas hopefully to become one of those decorations that you associate a memory with.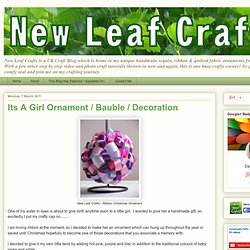 Its A Girl Ornament / Bauble / Decoration
Although IndieSpotting.com is officially closed to the public, our original projects and designs have found a happy new home on the ZEST Digital Magazine Blog. Be sure to follow the ZEST blog and subscribe to the magazine for brand new projects and inspiration. Here's the latest from the blog! Browse below to find previous IndieSpotting projects ~
Changing My Destiny
Step 1: Collect your supplies.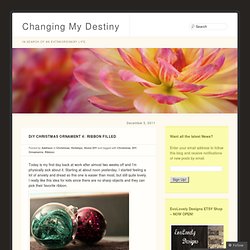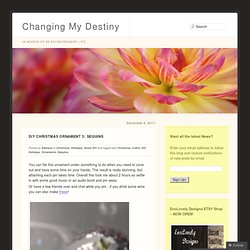 Changing My Destiny
Or have a few friends over and chat while you pin…if you drink some wine you can also make these ! Step 1: Collect your supplies.
Curly Wire Beaded Wreath Ornament Craft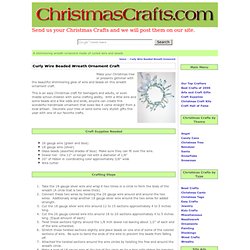 Make your Christmas tree or presents glimmer with the beautiful shimmering glow of wire and beads on this wreath ornament craft. This is an easy Christmas craft for teenagers and adults, or even middle school children with some crafting ability. With a little wire and some beads and a few odds and ends, anyone can create this wonderful handmade ornament that looks like it came straight from a local artisan.
Tri Bead Wreath Ornament Craft
Made of clear and green tri-beads, this cute wreath ornament is easy to make and is a great Christmas craft for kids, and an easy ornament for teachers to show their children.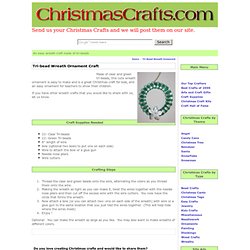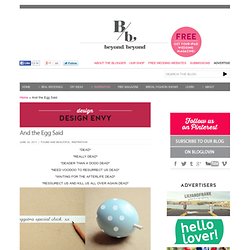 Over in Beyond Beyond towers we have one weakness, of the Achilles Heal variety and it is eggs. Scrambled, poached, sunny side up, boiled – whatever way you can imagine them we have had them in all the many fangled ways that you can imagine!
Christmas Craft: Winter Wonderland | Homemade Christmas Ornaments
Homemade Christmas Ornaments save Average rating of 4.5 /5. ( 13 Ratings) Get crafty with these clever homemade Christmas ornament ideas. 1332927455 25 Days of Disney Papercraft Ornaments save Average rating of 5 /5. ( 1 Ratings) 'Tis the season to be crafty. Transform these lovable Disney papercrafts into holiday ornaments with a few simple steps! 1350497540 Top 10 Disney Holiday Ornaments save Average rating of 4 /5. ( 4 Ratings) Make the holiday season more magical! From Woody to Rapunzel, trim your tree with your favorite Disney characters. 1354312613 Miniature Presents save Average rating of 4 /5. ( 1 Ratings) These cute little miniature present ornaments will look wonderful hanging on your tree!
Colorful Christmas Cats | Homemade Christmas Ornaments
Christmas Ornaments: Candy Cane Signpost | Christmas Display Ideas
Total Time 1 to 2 hours Ages all-ages Here's a real treat for your tree: a candy cane-like ornament that points the way to Santa's place. What you'll need