Christmas Crafts
Butterscotch Cookies in a Jar Mix. Butterscotch Cookie Mix in a Jar Layered Butterscotch Cookies Jar Mix Recipe by Jane Lake.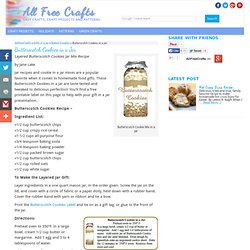 Mix things up! Yeehaaa… yum yum… it's Cowboy Cookies.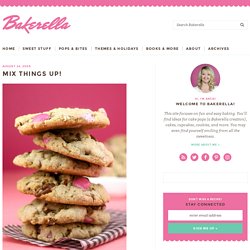 Or, in this case, Cowgirl Cookies. A friend introduced these to me and I love them. Especially the name. Cowboy Cookies. Reindeer Cupcakes. Another late Christmas baking project!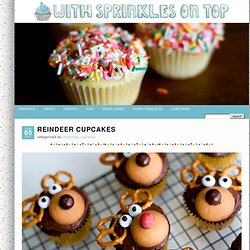 Better late than never, right? I was inspired to make these after my co-worker, Vicki, gave me a magazine clipping that featured similar cupcakes. Here's how I made them.. 1. Its A Girl Ornament / Bauble / Decoration. One of my sister in laws is about to give birth anytime soon to a little girl.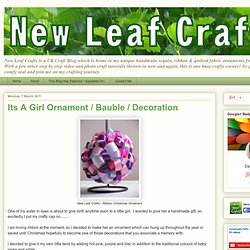 I wanted to give her a handmade gift, so excitedly I put my crafty cap on......... I am loving ribbon at the moment, so I decided to make her an ornament which can hung up throughout the year or saved until Christmas hopefully to become one of those decorations that you associate a memory with. Changing My Destiny. Step 1: Collect your supplies.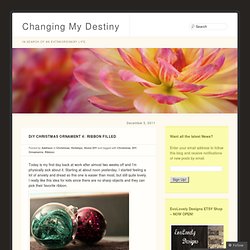 Clear Glass OrnamentRibbon I found beautiful thin, glittery ribbon at Michaels for $1 a roll. If you go looking for something similar at your Michael's, I did not find these in the ribbon aisle.I found both of these in a bin near the stamps and scrapbooking supplies. Step 2: Changing My Destiny. Or have a few friends over and chat while you pin…if you drink some wine you can also make these!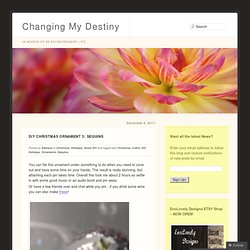 Step 1: Collect your supplies. Curly Wire Beaded Wreath Ornament Craft. Make your Christmas tree or presents glimmer with the beautiful shimmering glow of wire and beads on this wreath ornament craft.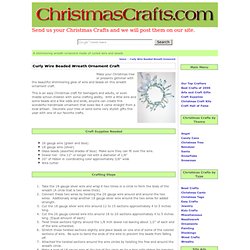 This is an easy Christmas craft for teenagers and adults, or even middle school children with some crafting ability. With a little wire and some beads and a few odds and ends, anyone can create this wonderful handmade ornament that looks like it came straight from a local artisan. Tri Bead Wreath Ornament Craft. Made of clear and green tri-beads, this cute wreath ornament is easy to make and is a great Christmas craft for kids, and an easy ornament for teachers to show their children.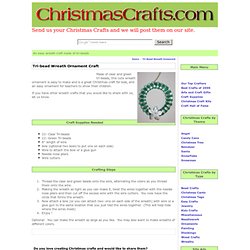 If you have other wreath crafts that you would like to share with us, let us know. Craft Supplies Needed 22- Clear Tri-beads 22- Green Tri-beads 8" length of wire bow (optional two bows to put one on each side) Wire to attach the bow or a glue gun Needle nose pliers Wire cutters Crafting Steps. Egg Note. Over in Beyond Beyond towers we have one weakness, of the Achilles Heal variety and it is eggs.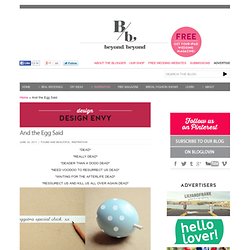 Scrambled, poached, sunny side up, boiled – whatever way you can imagine them we have had them in all the many fangled ways that you can imagine! What we have never had is an invitation in an egg and this exploded our minds not even blew them. So, if you want to fry people's minds like eggs then you can learn how to make these eggtastic wonders here on Poppytalk. Droolsome, and after you make your message in an egg we like paprika and parma ham in our scrambled eggs. The dopeness glory goes to: Elephantine (thanks for the find) and Poppytalk (a big make WOW).
Scrapbook wheel. Star Jars. These transformed mason jars are a fun way to both decorate an outdoor table for a 4th of July celebration or a safe way to entertain the kids during fireworks.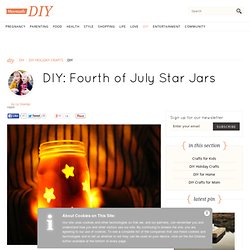 Red spray paint Mason Jars Star stickers Newspaper Scatter star stickers onto the mason jar, make sure they're stuck on very tight Screw on the mason jar lid and cap and place on top of a table covered in newspaper in a well ventilated area Spray with the paint from a nice distance around the entire jar until it's coated well but without drips. Felt Rose.
Hello everyone! Today I am going to share the last felt flower pattern, a lovely rose =] I am also very excited because for the first time I made a video tutorial, sadly Ken had the video camera so I had to make the video with my laptop, so I am sorry if I am a little far – I tried!! Next time I will practice and with the tripod and camera I am sure it will be easier =] Your color choice of felt (I used 3 9″x12″sheets in different colors, and used a little bit more than half for each flower)Thread, needle and scissors.Hot glue gun.Download the pattern in case you need it (You will find 4 different sizes for you to play with!
) Christmas Craft: Winter Wonderland | Homemade Christmas Ornaments. Colorful Christmas Cats | Homemade Christmas Ornaments.
---