Gallery/Archive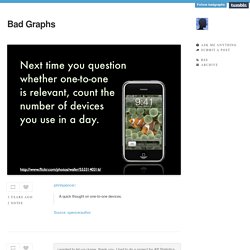 Bad Graphs
Someone today accused me of using only "conservative graphs." Well, here's a liberal graph that is pretty bad, because a president who had already increased the debt by a large margin would typically lead to a new president who increased it by less (though still keeping it high).
Infographic: How Rich Is Your Religion?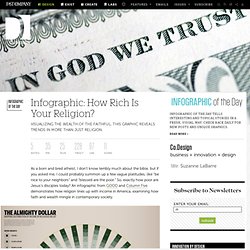 As a born and bred atheist, I don't know terribly much about the bible, but if you asked me, I could probably summon up a few vague platitudes, like "be nice to your neighbors" and "blessed are the poor." So, exactly how poor are Jesus's disciples today?
Try out the newest version of IBM Many Eyes! New site design and layout Find visualization by category and industry New visualization expertise and thought leadership section Expertise on the Expert Eyes blog Learn best practices to create beautiful, effective visualizations New, innovative visualizations from the visualizations experts of IBM Research New visualization options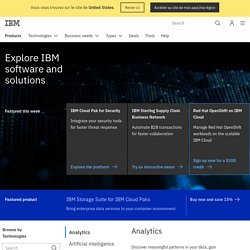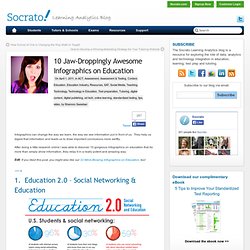 Infographics can change the way we learn, the way we see information put in front of us. They help us digest that information and leads us to draw important conclusions more swiftly. After doing a little research online I was able to discover 10 gorgeous infographics on education that do more than simply show information, they relay it in a really potent and amazing way. Edit : If you liked this post, you might also like our 22 Mind-Blowing Infographics on Education , too!
10 Jaw-Droppingly Awesome Infographics on Education | Socrato Learning Analytics Blog
Our Work
Dehahs | Infographics by Shahed Syed
Pulp Fiction Timeline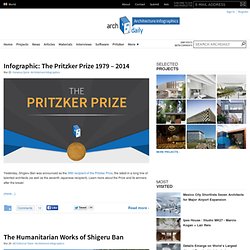 Building Design has released their annual ranking , The WA100, of the world's largest architecture firms. Coming in the #1 spot (up from #2 last year) is Aecom , who, with 1,370 employees worldwide, narrowly outranked Gensler (with 1,346 employees). Completing the top three was IBI Group (1,129 employees).
Architecture Infographics
Search infographic Questions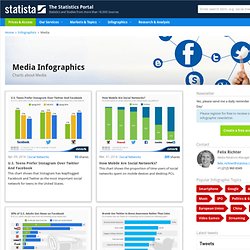 Who may use the "Chart of the Day"? The Statista "Chart of the Day", made available under the Creative Commons License CC BY-ND 3.0 , may be used and displayed without charge by all commercial and non-commercial websites. Use is, however, only permitted with the inclusion of the Statista reference link provided alongside the Chart of the Day. Which topics are covered by the "Chart of the Day"? The Statista "Chart of the Day" currently focuses on two sectors: "Media and Technology" , updated daily and featuring the latest statistics from the media, internet, telecommunications and consumer electronics industries; and "Economy and Society" , which includes current data in the United States, as and when it becomes available, relating to economic and political issues. Can Statista create customized charts?
• Chart of the day | Statista
Infographic Site Dot Com — The Best Inforgraphics on the Internet
They Rule aims to provide a glimpse of some of the relationships of the US ruling class. It takes as its focus the boards of some of the most powerful U.S. companies, which share many of the same directors. Some individuals sit on 5, 6 or 7 of the top 1000 companies. It allows users to browse through these interlocking directories and run searches on the boards and companies.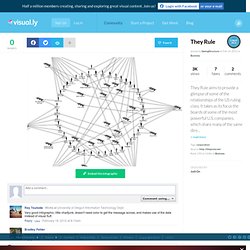 They Rule
Infographics for Students - Top 3 Online Schools : Online ...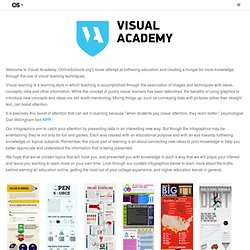 Visual Academy is Online Schools' novel attempt at furthering education and creating a hunger for more knowledge through the use of visual learning techniques.
Number Picture - Crowd-Sourcing New Ways For People To ...
Work
Infographic Gallery
Richard Johnson - Illustrator