Jrbadger
julian rettger
A Modern Æneid
MOKB
HIPSTER RUNOFF
gorillavsbear.net
BrooklynVegan
Peter Kafka | MediaMemo | AllThingsD
Health Affairs
Al Jazeera English - AJE
Breaking News and Opinion on The Huffington Post
Kevin Colby: Political news and information blog
Investigative News and Politics
Wonkette
The Gavel
Firedoglake
Open Left
The Smirking Chimp | News And Commentary from the Vast Left-Wing
Think Progress » Home Page
FiveThirtyEight: Politics Done Right
State of the Nation
MyDD :: Direct Democracy for People-Powered Politics
NewAmerica.net
PBD - Progressive Blog Digest
Media Matters for America
The Washington Note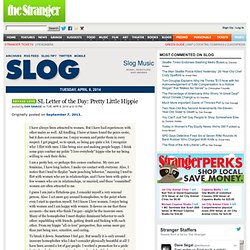 Slog | The Stranger, Seattle's Only Newspaper
JGTHIS AIN'T YOUR ITALIAN LAST SUPPER While I was looking at this fabulously Peruvian version of the Last Supper last week, a man came up to me who was absolutely giddy. "That's guinea pig!" he said. "Those are fruits you only get in Peru!" He was laughing.
Ezra Klein - Economic and Domestic Policy, and Lots of It
The Daily Dish | By Andrew Sullivan
Barbie Latza Nadeau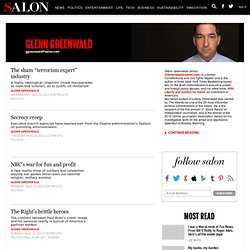 Last day at Salon Glenn Greenwald Wednesday, Aug 15, 2012 9:30 PM UTC Politics The sham "terrorism expert" industry A highly ideological, jingoistic clique masquerades as objective scholars, all to justify US militarism Glenn Greenwald Wednesday, Aug 15, 2012 9:29 PM UTC Politics
Glenn Greenwald
Kevin Drum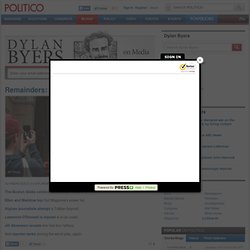 Lawyers for the Koch Brothers have been railing against MSNBC's Rachel Maddow ever since she claimed, on Jan. 2, that a Koch-affiliated group had been pushing and promoting a law that requires drug testing for Florida welfare recipients. In emails to MSNBC, POLITICO and other news organizations, Koch representatives stressed that the organization was not involved with the Florida law or the group who supported the law, the Foundation for Government Accountability. The law was struck down in Florida on Dec. 31. Now PunditFact has stepped in. On Thursday, the Tampa Bay Times fact-checking site declared Maddow's claims "mostly false."
Ben Smith: Political News and Analysis
Laura Rozen: on foreign policy
- Big Government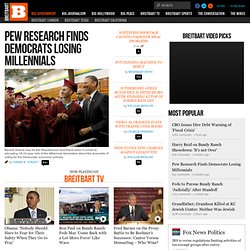 A downtrodden Governor Chris Christie apologized to the people of New Jersey today in his first press conference since the revelation of emails proving his staff's involvement in creating traffic problems on the nation's most trafficked bridge as political retribution. The emails' authors have been fired, and Christie will visit Fort Lee, NJ today. by Frances Martel 1550 Now Playing On Breitbart TV Though Pope Francis has referred to same-sex marriage as "a move of the father of lies who wishes to confuse and deceive the children of God," a nun who is president of a Seattle-area Catholic high school has said that an openly-engaged lesbian drama coach is "welcome" to continue working at the school. by Dr. Susan Berry 10 Jan 2014, 12:26 AM PDT
Conservative Political Blog for Right of Center Activists | RedS
Althouse
Pajamas Media
Michelle Malkin
American Thinker
Conservative News, Issues, Political Cartoons, Blogs, Talk Radio
The Foundry: Conservative Policy News Blog
NewsBusters.org | Exposing Liberal Media Bias
The Weekly Standard
Like Andrew Walker, below, I read Charles Blow's hysterical column in the New York Times and found it, well, fascinating. Like much of modern debate about "science," it's designed more to mock and browbeat than persuade, and thus it does nothing more than reinforce the trends (ideological polarization around scientific questions) the author allegedly decries. Blow, of course, is not the only leftist to have a field day with the Pew study showing Republicans (unsurprisingly, since Republicans are disproportionately Evangelical) are much less likely to believe in evolution than are Democrats. Pair it with the climate-change argument and — presto!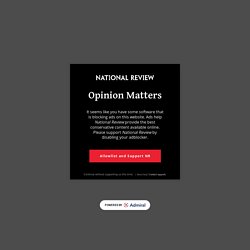 The Corner
Business Insider
Calculated Risk
zero hedge | on a long enough timeline, the survival rate for ev
Only Words to Play With
Letter to Lord Chandos
Hugo von Hofmannsthal The Letter of Lord Chandos THIS is the letter Philip, Lord Chandos, younger son of the Earl of Bath, wrote to Francis Bacon, later Baron Verulam, Viscount St. Albans, apologizing for his complete abandonment of literary ac­tivity. IT IS kind of you, my esteemed friend, to condone my two years of silence and to write to me thus.
Howard A. Landman's translation of Rilke's "The Sonnets to Orphe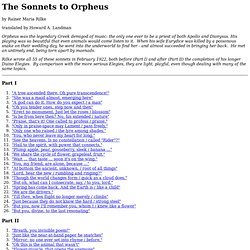 by Rainer Maria Rilke translated by Howard A. Landman Orpheus was the legendary Greek demigod of music: the only one ever to be a priest of both Apollo and Dionysus.
Notes from a Common-place Book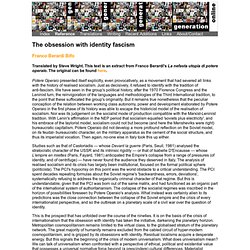 Bifo: The Obsession with Identity Fascism
Franco Berardi Bifo Translated by Steve Wright. This text is an extract from Franco Berardi's La nefasta utopia di potere operaio. The original can be found here. Potere Operaio presented itself explicitly, even provocatively, as a movement that had severed all links with the history of realised socialism. Just as decisively, it refused to identify with the tradition of anti-fascism.
Internet Archive: Free Download: The Coming Insurrection by The