Outils du web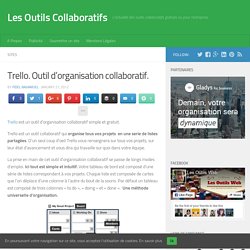 Trello est un outil d'organisation collaboratif simple et gratuit. Trello est un outil collaboratif qui organise tous vos projets en une serie de listes partagées. D'un seul coup d'oeil Trello vous renseignera sur tous vos projets, sur leur état d'avancement et vous dira qui travaille sur quoi dans votre équipe. La prise en main de cet outil d'organisation collaboratif se passe de longs modes d'emploi. Ici tout est simple et intuitif. Votre tableau de bord est composé d'une série de listes correspondant à vos projets.
Trello. Outil d'organisation collaboratif. | le foyer de Ticeman | Scoop.it
Using ABRACADABRA at home can be a great way to help your child learn to read. Learning to read is an exciting time for both children and parents, but reading doesn't happen on it's own. As parents, it is important for you to help your children learn to read by working together with them at home.
Parent: Home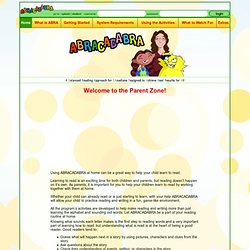 YAUNBUG - Whois, Traceroute, Ping, Domain Name Server (DNS) Lookup
Assembling talking points, lists, and tedious outlines is a rather drab exercise that neither challenges your creative abilities or leads to a rewarding experience for you or your audience. But if you are going to do something different, if you are going to craft a talk that engages, illuminates, and even inspires, then the preparation is going to take creativity. This is especially true for the creation of a short-form presentation such as a TED/TEDx talk, or an Ignite or Pecha Kucha presentation, etc.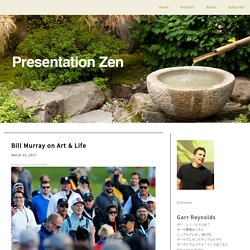 Plateformes collaboratives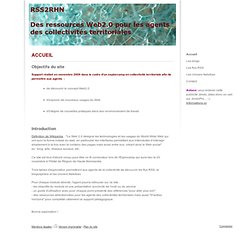 Accueil - rss2rhns jimdo page!
Support réalisé en novembre 2009 dans le cadre d'un explorcamp en collectivité territoriale afin de permettre aux agents : de découvrir le concept Web2.0 d'explorer de nouveaux usages du Web
2010 International CES, January 7-10
Lorsque l'on met en place une stratégie de veille, et encore plus sur le web dit 2.0, l'on est parfois confronté à la problématique du : comment surveiller une source qui n'a pas de flux RSS ? Voici une sélection de 15 outils qui pourront vous permettre de pallier à ce problème Que ce soit certains forums, sites d'avis de consommateurs, commentaires ou tout simplement la plupart des sites web « 1.0 », il arrive souvent que l'on ne puisse pas suivre de manière efficace (et encore plus actuellement avec la notion de temps réel) les modifications et ajouts d'informations sur ces pages sans flux RSS.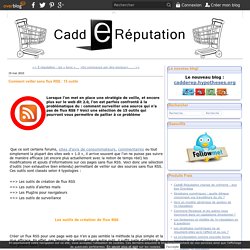 Project
Omeka is a free, flexible, and open source web-publishing platform for the display of library, museum, archives, and scholarly collections and exhibitions. Its "five-minute setup" makes launching an online exhibition as easy as launching a blog. Omeka is a Swahili word meaning to display or lay out wares; to speak out; to spread out; to unpack. Omeka falls at a crossroads of Web Content Management, Collections Management, and Archival Digital Collections Systems: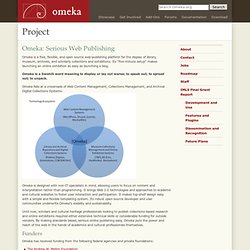 PDCI - Université du Québec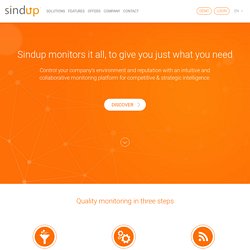 "Depuis que nous sommes appropriés l'outil Sindup, la veille stratégique nous permet de mieux conseiller nos clients." "Les choses bougent en France : Sindup a poussé son produit en deux ans à des niveaux qualitatifs élevés tout en restant accessible aux PME." Frédéric Martinet Consultant et formateur - Actulligence Consulting En savoir plus