Cooking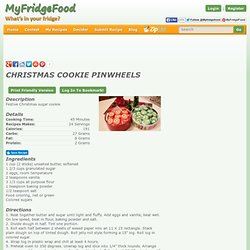 Christmas Cookie Pinwheels
Print Friendly Version Log In to bookmark
Super-Easy Microwave Peanut Butter Fudge Recipe - Food.com - 42547
Spicy Roasted Potatoes and Asparagus Recipe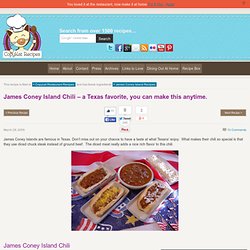 James Coney Island Chili – a Texas favorite, you can make this anytime.
James Coney Islands are famous in Texas. Don't miss out on your chance to have a taste at what Texans' enjoy.
Salmon with Dijon Cream Sauce Recipe
Fact: Real cowboys don't eat quiche.
Quiche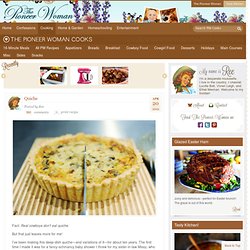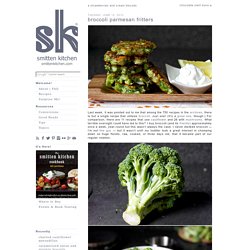 Last week, it was pointed out to me that among the 750 recipes in the archives, there is but a single recipe that utilizes broccoli.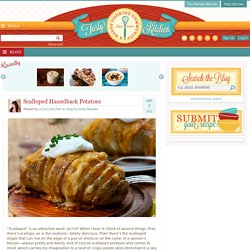 "Scalloped" is an attractive word, isn't it? When I hear it I think of several things: first, there's scallops, as in the seafood—totally delicious.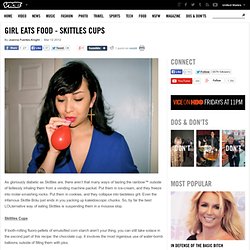 As gloriously diabetic as Skittles are, there aren't that many ways of tasting the rainbow™ outside of listlessly inhaling them from a vending machine packet. Put them in ice-cream, and they freeze into molar-smashing rocks.
Monkey Bread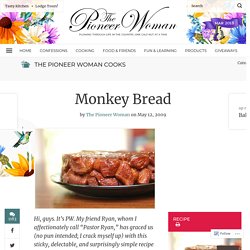 Hi, guys. It's PW.
Recipe: single-ingredient ice cream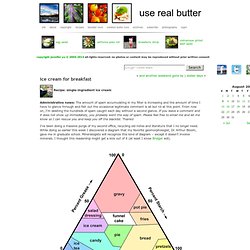 monkey bread with cream cheese glaze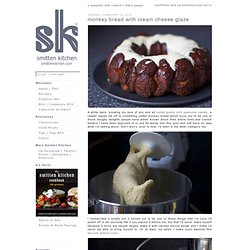 A while back, knowing my love of any and all baked goods with awesome names, a reader tipped me off to something called monkey bread which turns out to be one of those doughy delights people have either known about their entire lives and cannot believe I have been deprived of or are 54 words into this post and still have no idea what I'm talking about.
I first made Tres Leches cake about five years ago, when my baby was still a baby and I was trying to find something yummy to make for my friend Ana for her birthday. Ana's from Mexico and taught me how to make pico de gallo and guacamole, and I asked her what her favorite kind of cake was.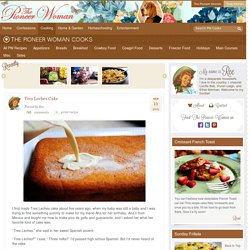 Cinnamon Roll Pancakes Updated 9/22/11 to Add: If you're coming here to sample these delicious Cinnamon Roll Pancakes, you just might like the latest recipe that I've posted for Pumpkin Cinnamon Roll Pancakes too.
Man, do I love Australia.
It is found that a mixture of Honey and Cinnamon cures most of the diseases.
That's because I can't remember where the idea for them came from! I am almost positive that I ate an appetizer like this on not only one, but two separate occasions in my life, but I can't figure out when and where. Google searches have turned up fruitless, and I have asked many of my friends and colleagues, to no avail.
Shrimp Caught in Spaghetti Nets
TunaMac and Cheese
Easy Shortbread