Modeles gratuits
Crystal Palace Yarns For intermediate knitters Panda Silk DK Fan Shawl d esigned and Knit by Gail Tanquary for Crystal Palace Yarns . Materials: 7 - 50 gr balls Crystal Palace Panda Silk DK [note: the model shawl used exactly 6 balls of Panda Silk DK, but we recommend getting 7 balls to be sure to have enough.] Crystal Palace Bamboo circular Size 6 - 26" Crystal Palace Bamboo circular Size 5 - 35" Size: 24 x 58" (Note: To make the shawl 9" wider, add one more row of fans before finishing. This will require 2 additional skeins of yarn).
Panda Silk DK Fan Shawl - free knit pattern in bamboo blend yarn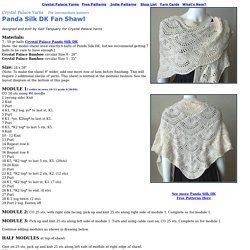 Spud & Chloë — Patterns
Classic Elite Yarns
Japanese patterns « dancingbarefoot
| Knit Rowan
vos coordonnées
Catalogues modèles Lang yarns
Free Scarves Knitting Pattern Link Directory
Galerie : Granny | Concours | Le Blog
This cosy scarf or wrap is knit from just one or two balls of luxurious Rowan Kidsilk Haze – it's an affordable luxury project that's perfect for intermediate knitters.
Knit a mohair scarf or wrap - Knitting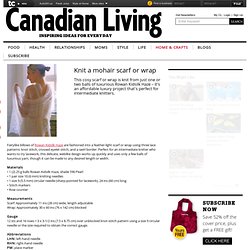 By admin, on Agosto 7th, 2011 Libro con 30 modelos exclusivos para la confección de bolsos. unnamed pearl
<iframe src="//www.googletagmanager.com/ns.html?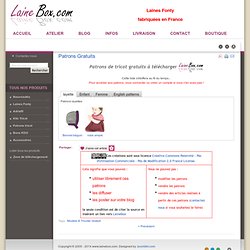 Our Patterns
Magazine - Keito Dama
Журнал - Keito Dama 2012-156 В журнале демисезонные трикотажные модели одежды и аксессуаров, связанная спицами и крючком. В номере модели выполнены из натуральной пряжи: свитера, пуловеры, кардиганы, топы, болеро, платья, жакеты, шарфики и варежки. Модели сопровождают подробные схемы поэтапного выполнения работы. - Мужской жакет - Жилет с капюшоном - Жакет с аранами - Жакет с капюшоном - Сумочка и кошелек - Мужской жакет с разноцветным узором - Пуловер с круглой кокеткой и тд. Кол-во страниц: 255 Размер файла: 84.5 MB Формат журнала: jpg Язык: японский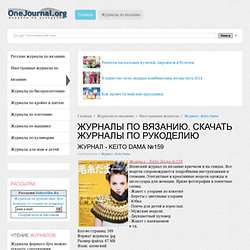 Skip to Main Content Area Login | Register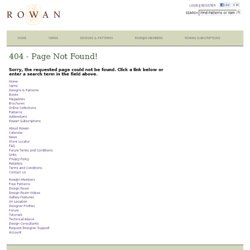 Rowan Yarns
Adriafil
Patrons gratuits - Solution eCommerce PEEL
Fiche tricot
Free Pattern- On the Side « Abby's Knits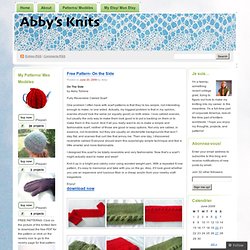 Posted on June 20, 2009 by Abby On The Side by Abby Tohline Fully Reversible Cabled Scarf
First Fall 2011
<div class="global-site-notice noscript"><div class="notice-inner"><p><strong>JavaScript seems to be disabled in your browser.</strong><br />You must have JavaScript enabled in your browser to utilize the functionality of this website. </p></div></div>
unnamed pearl
Free Vest Knitting Patterns from our Free Knitting Patterns
Document sans nom