Insight
ResearchChannel
Useful Research Links
FQXi - Foundational Questions Institute
Mygazines.com - upload. share. archive.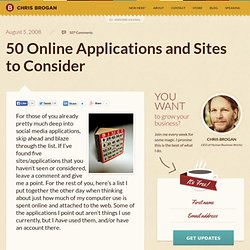 For those of you already pretty much deep into social media applications, skip ahead and blaze through the list. If I've found five sites/applications that you haven't seen or considered, leave a comment and give me a point. For the rest of you, here's a list I put together the other day when thinking about just how much of my computer use is spent online and attached to the web.
50 Online Applications and Sites to Consider | chrisbrogan.com
All of us have great ideas from time to time.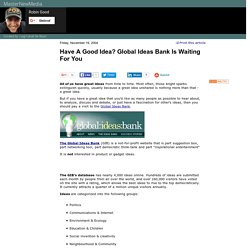 Have A Good Idea? Global Ideas Bank Is Waiting For You - Robin Good's Latest News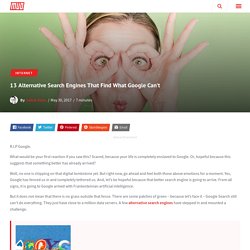 Google has become the standard search engine of virtually every web-goer on the internet today. In fact "to Google" is pretty much synonymous with "to search". But that certainly doesn't mean that other search engines can't do a decent, if not better, job and this list has been compiled for just this reason. So check out this catalog of awesome alternative search engines that are certain to help you search faster and more efficiently on that World Wide Web.