News
Info. Cafebabel | le magazine européen. Libération.fr. Slate. Slate Afrique. Arrêt sur images. Ils parlent de tout (ou presque), avec autorité et brio.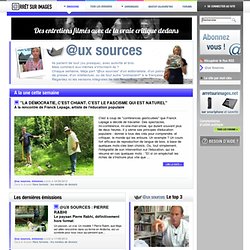 Mais comment eux-mêmes s'informent-ils ? Chaque semaine, Maja part "@ux sources" d'un éditorialiste, d'un patron de presse, d'un intellectuel, ou de tout autre "omniscient" à la française. OWNI. Rue89. Rue69. Mediapart. Le Mur de la Presse. Pure Medias. Counterpunch. Z Magazine Top. HUMAN RIGHTS - The Human Rights Project at the Urban Justice Center and the U.S.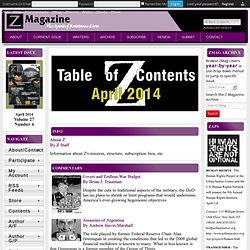 Human Rights Network will present the 9th Annual Human Rights Institute, April 2-4. Contact: 123 William Street, 16th Floor, New York, NY 10038; 646-459-3031; hri@urbanjustice.org; TRANSGENDER - The 2014 Transcending Boundaries Conference will be held April 4-6, near Hartford, CT. The annual conference brings together sexuality, relationship and gender minorities for three days of education, activism and community building.The weekend event includes workshops, discussion groups, social events and a community meal with a keynote address.
Contact: Transcending Boundaries, Inc., PO Box 30171, Springfield, MA 01103; info@transcending boundaries.org; transcending boundaries.org/.
---