Problem trees
Edward F. Gilman and Dennis G. Watson 2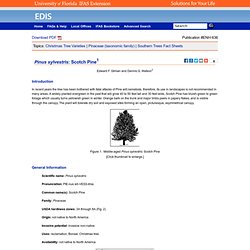 ENH-636/ST477: Pinus sylvestris: Scotch Pine
Problem Trees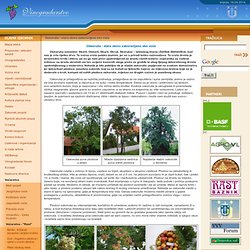 Oskoruša - staro skoro zaboravljeno eko voće
Oskoruša (sinonimi: Skorš, Oskorš, Skurš, Skruš, Skoruša) – latinskog imena ( Sorbus domestica ), kod nas je vrlo rijetko drvo. Ta voćna vrsta polako izumire, jer se u prirodi teško razmnožava. Ta vrsta drveta je izvanredno tvrda i žilava, pa su ga naši preci upotrebljavali za izradu raznih kotača i zupčanika za vodene mlinove, za izradu okretnih osi tzv. svijeće kamenih utega preša za grožđe te zbog lijepog dekorativnog drveta upotrebljivanog u stolarstvu. Nekada je bilo poželjno da je stablo oskoruše uspijevalo na svakom domaćinstvu, jer ljekovitost plodova, posebno sušenih, koji su se kuhali za ljekovite čajeve, za mljeveno brašno koje se je dodavalo u kruh, kompot od suhih plodova oskoruše, miješan sa drugim voćem je posebnog okusa. Oskoruša je prilagodljiva za različita podnebja, prilagođava se na zapuštena i suha zemljišta; jedino je važno da ima dovoljno svjetlosti, a otporna je na sušu i niske temperature.
How to identify sorbus aucuparia, Rowan Tree
Rowan or Mountain Ash ( sorbus aucuparia ) The Rowan tree is native to the majority of Europe (the far south excluded), North Africa and Asia Minor. Because it is such an attractive tree it is planted in all the temperate regions of world in parks, gardens and arboretum. As well as sorbus aucuparia there are many variants each with their own differences in appearance. Below we list those for which we have pictures. Sorbus aucuparia 'Beissneri' This cultivar is frequently used in place of the Common Rowan.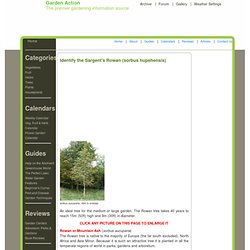 Sorbus aucuparia 'Edulis'
Sorbus domestica - Oskoruša - sadnica (398) - Ukrasno bilje - AgroKlub.com
Oskoruša (Sorbus domestica)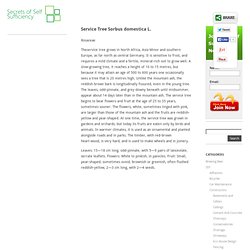 Service Tree Sorbus domestica L.
Rosaceae Theservice tree grows in North Africa, Asia Minor and southern Europe, as far north as central Germany. It is sensitive to frost, and requires a mild climate and a fertile, mineral-rich soil to grow well. A slow-growing tree, it reaches a height of 10 to 15 metres, but because it may attain an age of 500 to 600 years one occasionally sees a tree that is 20 metres high. Unlike the mountain ash, the reddish brown bark is longitudinally fissured, even in the young tree. The leaves, odd-pinnate, and grey-downy beneath until midsummer, appear about 14 days later than in the mountain ash.
Sorbus domestica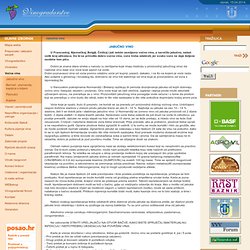 Jabučno vino
U Francuskoj, Njemačkoj, Belgiji, Češkoj i još nekim zemljama voćno vino, a naročito jabučno, nalazi velik broj uživalaca. Da bi se priredilo dobro voćno vino, voće treba odabrati, jer svako voće ne daje željene osobine tom piću. Dobro je znana stara izreka u narodu (u zemljama koje imaju tradiciju u proizvodnji jabučnog vina) da najbolje vino daje ono voće koje sazori na voćki.
Acer negundo 'Flamingo'
Acer negundo 'Aureo-Variegatum'
Acer palmatum 'Amber Ghost' ('Amber Ghost' Japanese maple
Acer campestre - Javor - sadnica (369) - Ukrasno bilje - AgroKlub.com
Kuglasti bagrem (Robinia pseudoacacia Umbraculifera)
Picea abies
Picea omorika
Eucalyptus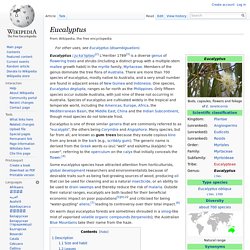 Eucalyptus ( pron.: / ˌ juː k ə ˈ l ɪ p t ə s / ) [ 2 ] L'Heritier 1789 [ 3 ] is a diverse genus of flowering trees and shrubs (including a distinct group with a multiple-stem mallee growth habit) in the myrtle family, Myrtaceae . Members of the genus dominate the tree flora of Australia . There are more than 700 species of eucalyptus, mostly native to Australia, and a very small number are found in adjacent areas of New Guinea and Indonesia and one, Eucalyptus deglupta , ranges north to the Philippines .
* Incredibly aromatic * Grows up to 6 ft. per year! * Drought tolerant The dusty blue-green leaves of the Eucalyptus are refreshingly aromatic. The attractive, peeling bark also carries the familiar fragrance for use in closets, drawers, or anywhere you want to add a fresh scent. No leaves to rake, it keeps its foliage year-round. Now you can enjoy color in the winter when all other trees are bare and brown.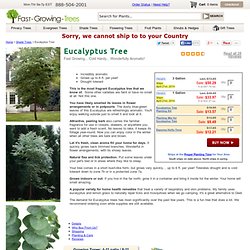 Eucalyptus Tree | Silver Dollar Eucalyptus Trees & Eucalyptus Plants
Eucalyptus cinerea
Ailanthus altissima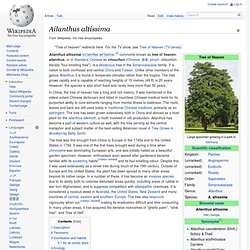 Ailanthus altissima ( pron.: / eɪ ˈ l æ n θ ə s æ l ˈ t ɪ s ɨ m ə / ), [ 2 ] commonly known as tree of heaven , ailanthus , or in Standard Chinese as chouchun ( Chinese : 臭 椿 ; pinyin : chòuchūn ; literally "foul smelling tree"), is a deciduous tree in the Simaroubaceae family. It is native to both northeast and central China and Taiwan . Unlike other members of the genus Ailanthus , it is found in temperate climates rather than the tropics.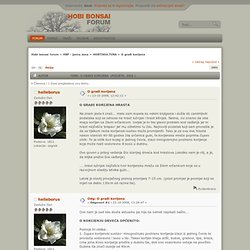 Ovo nam je sad bilo dosta aktualno pa nije na odmet napisati nešto... Postoje tri oblika: 1. čupavi korijenski sustav- mnogostruko postrano korijenje izlazi iz jednog čvora te prorasta vodoravno i koso u tlo. Takav korijen imaju ariši, bukve, grabovi, lipa, breza, crna joha.Koso korijenje prodire u dubinu tla, dok ovo vodoravno ostaje na površini.
O građi korijena « Hobi bonsai forum
Facts About the Gumball Tree