Resume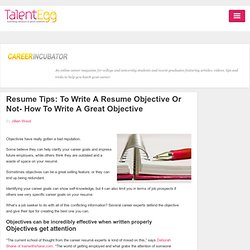 Resume Tips: To Write A Resume Objective Or Not- How To Write A Great Objective
Objectives have really gotten a bad reputation.
majexplore
Choose a major in a subject you LOVE learning about!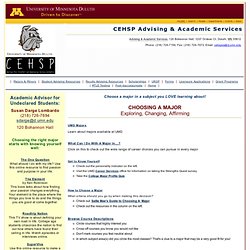 Starting a career as a logo designer – Which way to go??
Generally, freelance is what comes to mind of upcoming logo designers . Here is how a freelance website can spell damage for a logo designer: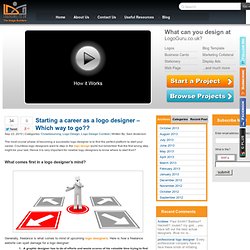 Video: How to Illustrate for a Children's Book
"A lmost everybody thinks they can write children's books," sighs prolific author and illustrator LeUyen Pham. They see the cute pictures and the simple story lines, Pham says, and think, "Yeah, I can do that."
Childrens Book Illustrator - Careers
Becoming a Game Concept Artist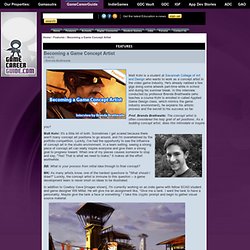 Matt Kohr is a student at Savannah College of Art and Design who wants to work as a concept artist in the video game industry. He's already nabbed a few gigs doing some artwork part-time while in school and during his summer break. In this interview conducted by professor Brenda Braithwaite (who teaches a course Kohr is enrolled in called Applied Game Design class, which mimics the game industry environment), he explains his artistic process and the secret to his success so far.
How do i become an artist for Magic the Gathering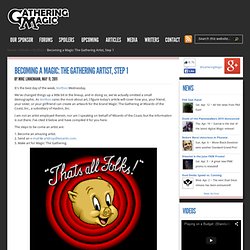 It's the best day of the week, Vorthos Wednesday. We've changed things up a little bit in the lineup, and in doing so, we've actually omitted a small demographic.
Becoming a Magic: The Gathering Artist, Step 1 by Mike Linnemann | GatheringMagic.com - Magic: The Gathering Website
Resumes, CV writing, CV samples, and Cover letters - CVtips.com
Career Services at UW-Green Bay - Resumes
What Should You Include In Your Career Portfolio? « Innovative Outsourcing's Job Candidate Blog
Tony DiTerlizzi, Never Abandon Imagination – FAQ- Art
TD: For those who follow it, I have a section on my blog titled "Friday Fan Art" where I post fan's renditions of my characters, or similiar subject matter (like dragons and stuff), or just plain talented artists. Most of the fan art I post is sent to me: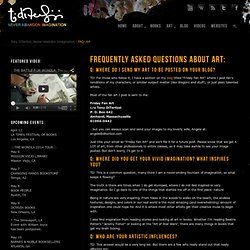 Top 15 Interview Tips For Students - Investopedia.com
You have labored for hours over your resume, sent it out, attended the job fairs and managed to line up some interviews.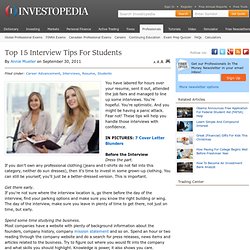 Specialty Job Sites - - Job Bank
Job Bank - Home
Job Description: Facilitate food service.
Bus Girl - job and career information, median salary, and schools
Real Job Titles for Library and Information Science Professionals
Academic Information Coordinator Access Access Services Librarian Access and Technical Support Librarian Administrative Librarian Adult Adult Reference Librarian Adult Services Coordinator Adult Services Librarian Acquisitions/Serials Librarian Archives/Archivist Archives and Manuscripts Librarian Archivist/Reference-Instruction Librarian Archives Researcher Assistant Librarian Associate Director Associate Directory for Digital Library Services Associate Director for Information and Technology Associate Director of Libraries Audiovisual/Special Materials Cataloger Automated, Automation Automated Systems and Services Librarian Automation and Cataloging Librarian Automation Librarian Automation Manager Automation Services Librarian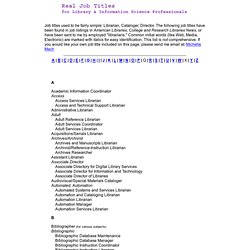 Some librarians assist patrons with research.
Librarians
Library Job Description | what is | how to become a Library
Library Support Staff Job Titles
Since 1993, the annual questionnaire for the ALA Survey of Librarian Salaries has included a "Supplementary Questions" section to gather, for one time only, information needed to answer questions from the field about library human resources.
How To Become a Librarian-Updated
Examples of Transferable Skills - Short List of Transferable Skill
Summary:
Job Skills Checklist
Job Skills
Info*Nation: Skills for Success
One of the best things about the library world is its diversity. This field attracts all kinds of people, yet there are certain skills and strengths - let's call them "competencies" - that many library people share. The concepts on this page, both personal and professional competencies, are essential for library workers of the future.
The covering letter shows the employer why they should consider your résumé. It is the first impression you make on the employer and shows how well you communicate in writing. A cover letter should be typed unless the employer specifically requests a handwritten letter.
Cover Letters - Job Bank
Writing a Cover Letter
Resumé Writing: Cover Letter - Canada's Biggest Job Site
5 Cover Letter Mistakes. How to Write an Amazing Cover Letter.
Resumes: How to Write a Cover Letter
Six Words That Kill Your Resume
Seven Deadly Mindsets of Ineffective Job Searches - Page 2