Music
Explore 'minimal' on SoundCloud
Indie Music News | Independent Music Reviews | IndieUpdate.com - Independent Music News and Reviews — Indie Music Blog - Independent Music News and Reviews
Au Revoir Simone.
BestNewBands.com | Where live music lives
Her Dream is the stellar forthcoming 3-song EP from London house producer Fort Romeau, due soon on LARJ. Granted, these are only 3-minute snippets, so you don't exactly get the full hypnotic effect of the glorious, sprawling, 7+ minute title track, but it'll do for now. Her Dream is out March 17: new CEO – Mirage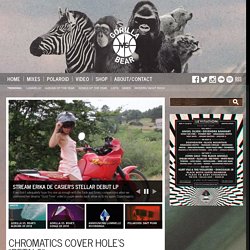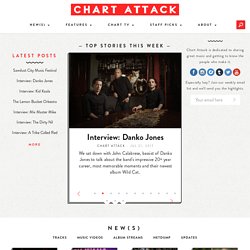 Apr 11, 2014 Bands like Superchunk and Stephen Malkmus & The Jicks have taken the notion that punk is for the young and spit in its face. Apr 9, 2014 It's time to build that record collection, one ABBA 7" at a time. Apr 10, 2014 ...but you can't take the house party out of the band.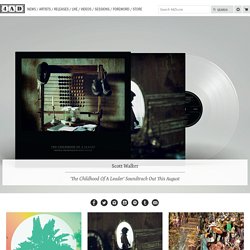 4AD Welcome Merchandise, Debut 12" Now Available For Pre-Order Merchandise Merchandise start life on 4AD with the release of 'Begging For Your Life / In The City Light', on limited edition 12". Having first appeared on an extremely limited and now highly collectable split tour cassette with Chelsea Light Moving at the tail end of last year, 'Begging For Your Life / In The City Light' will receive a one-time vinyl pressing next month.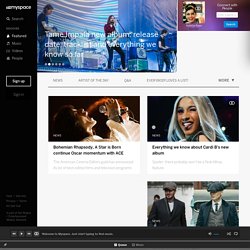 Welcome to the neighborhood Discover, share and connect with culture, creativity, sound, images and people. Learn more.
Bullet for my Valentine neues Album Februar 13th, 2013 by admin Die bereits sehr erfolgreiche Newcomer Band "Bullet for my Valentine" startet mit ihrem neuen Projekt "Temper Temper" durch. Die Produktion erfolgte in Thailand unter der Führung der Karma Sound Studios.
Good Weather for Airstrikes - Musik und mehr