Computers
Gamma error in picture scaling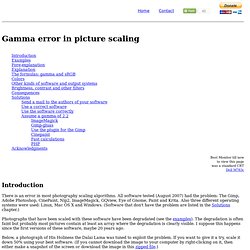 Home
Usenet Newsgroup Server Reviews
FileSharing Talk - Latest News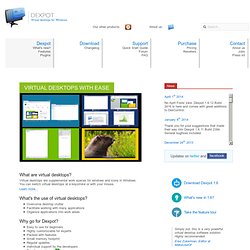 The utility for virtual desktops
What are virtual desktops?
Download ICQ with Facebook chat
What is Whitespace? Most modern programming languages do not consider white space characters (spaces, tabs and newlines) syntax, ignoring them, as if they weren't there. We consider this to be a gross injustice to these perfectly friendly members of the character set.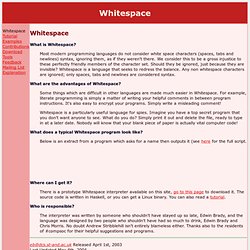 Whitespace
Best Internet Browser Software for Windows - SlimBrowser. Download for FREE.
Armagetron Advanced :: a Tron clone in 3D
Royal Pingdom » A look inside the fastest supercomputer in Europe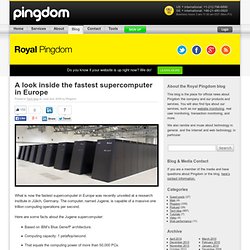 Posted in Tech blog on June 2nd, 2009 by Pingdom What is now the fastest supercomputer in Europe was recently unveiled at a research institute in Jülich, Germany. The computer, named Jugene, is capable of a massive one trillion computing operations per second.
Global Interactive Marketing Services
3D-Engines - Your 3D-Engine List
WAN Optimization | Storage Area Networks | Video Conferencing