Artish
Animated Short Movies » Life-Changing Arts
Movie shorts, or short animations are a unique form of art, which can inspire and enlighten just like any other art form. Sometimes even more so. Here is a selection of inspiring, or for some reason animated short movies, here shown in their original full length. Thanks to all the visitors who have contributed with their detailed suggestions!
Carved Book Landscapes by Guy Laramee
(click images for detail) For the better part of three decades multidisciplinary artist Guy Laramee has worked as a stage writer, director, composer, a fabricator of musical instruments, a singer, sculptor, painter and writer.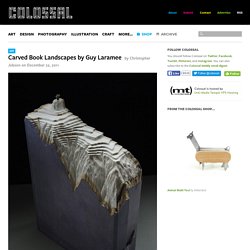 Dream Big by Peter Fecteau
Фото и рисунки, арт и креативная реклама
BACK TO THE FUTURE 2 (2011) : Irina Werning - Photographer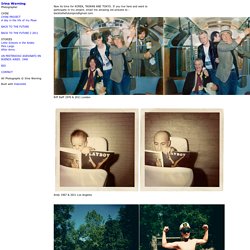 Now its time for KOREA, TAIWAN AND TOKYO. If you live here and want to participate in my project, email me amazing old pictures to : backtothefuturepics@gmail.com Riff Raff 1976 & 2011 London
36 Jaw-Dropping Nature Photos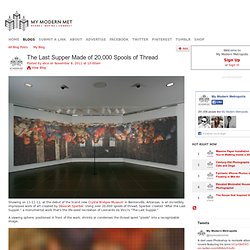 The Last Supper Made of 20,000 Spools of Thread
Showing on 11-11-11, at the debut of the brand new Crystal Bridges Museum in Bentonville, Arkansas, is an incredibly impressive work of art created by Devorah Sperber.
After one picture of a LEGO street painting was posted on Reddit, the Internet took over, making it a sensation online. Created for the Sarasota Chalk Festival in Florida, this amazing mashup of Legos and Terracotta warriors is magnificent in every sense of the word.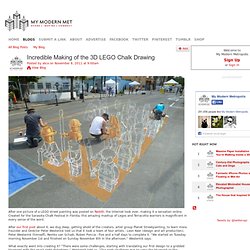 Incredible Making of the 3D LEGO Chalk Drawing
Anka Zhuravleva | Designcollector™
Tori Praver SI Swimsuit Collection - 2009 - Sports Illustrated - SI Vault
Yarn Bombing / Guerrilla Crochet – A Collection | STREET ART UTOPIA
Nick Gentry | Social art from the obsolete
Fine Art Photography & Prints
21 Amazing Examples Of Shadow Art
Eyjafjallajökull Volcano Photo, Iceland Wallpaper
Banksy
Famous Photos Master Photographers Famous Photos that Changed the World