Ethical Electronics
Ethical electronics is a set of resources highlighting environmental and social problems related to the consumer electronics industry - used in an English high school project. May 1
makeITfair works hard to promote substantial improvements in the production chain of consumer electronics; ranging from mining in Africa to manufacturing in Asia and Eastern Europe, and to the dumping of electronic waste in Africa. Here is a short overview of its most recent activities, including a campaign involving multinational Apple, and an update of the educational tool, Webquest.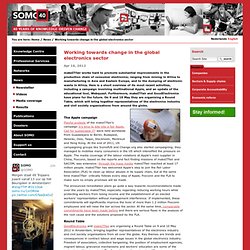 Working towards change in the global electronics sector — SOMO
Guide to Greener Electronics
Sacom
2011-05-06_foxconn-and-apple-fail-to-fulfill-promises1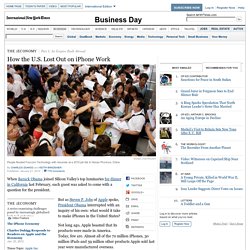 But as of spoke, interrupted with an inquiry of his own: what would it take to make iPhones in the United States? Not long ago, Apple boasted that its products were made in America. Today, few are. Almost all of the 70 million iPhones, 30 million iPads and 59 million other products Apple sold last year were manufactured overseas. Why can't that work come home?
Apple's iPad and the Human Costs for Workers in China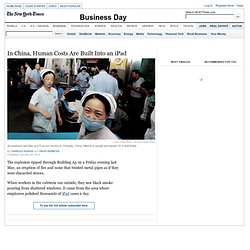 When workers in the cafeteria ran outside, they saw black smoke pouring from shattered windows. It came from the area where employees polished thousands of cases a day. Two people were killed immediately, and over a dozen others hurt.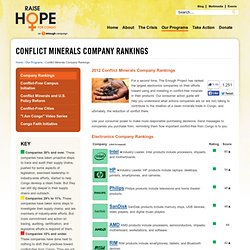 For a second time, The Enough Project has ranked the largest electronics companies on their efforts toward using and investing in conflict-free minerals in their products. Our consumer action guide will help you understand what actions companies are (or are not) taking to contribute to the creation of a clean minerals trade in Congo, and ultimately, the reduction of conflict there. Use your consumer power to make more responsible purchasing decisions.
Conflict Minerals Company Rankings | RAISE Hope for Congo
Story of Electronics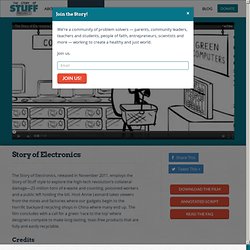 Earlier this year, thousands of you joined the call for a strong Federal e-waste policy in the United States that clearly prohibits the U.S. government's e-waste from being exported to developing nations. We demanded this because we know that the electronic gadgets in today's e-waste contain hazardous materials like lead, mercury and cadmium which poison communities, workers and the environment in the developing world. We want to solve this problem at home rather than export it out of site and out of mind.
Tim Hunt looks at how the mobile phone is revolutionising life for the world's poorest – and why the industry needs to be held to account for what happens through all stages of a phone's life cycle.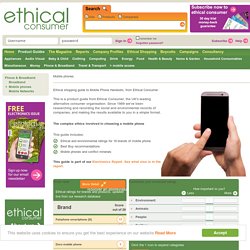 Free buyers' guide to Mobile Handsets, from Ethical Consumer