Random words
Get flash to fully experience Pearltrees
Saudade ( European Portuguese: [sɐwˈðaðɨ] , Brazilian Portuguese: [sawˈdadi] or [sawˈdadʒi] , Galician: [sawˈðaðe] ; plural saudades ) [ 1 ] is a Portuguese word that has no direct translation in English .
That crazy thing we call love is perhaps one of the most studied and least understood areas in psychology. One reason is that many studies of romantic relationships are carried out not in real life, but in the lab. Making matters worse, many of these studies involve dating relationships between samples of convenience, consisting of undergraduate students.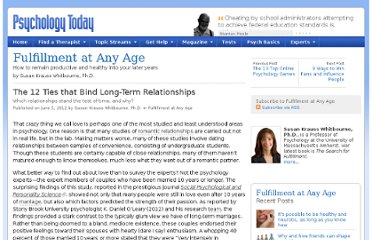 1. Life isn't fair, but it's still good. 2.
FORELSKET The euphoria you experience when you're first falling in love. Like getting tag-teamed by a one-two shot—cryo round first, incendiary second—that was walking into the same room as Commander Shepard. The experience blew cold and then hot, but after Rahna… Kaidan was used to it, as much as anybody could be.
The following article was written by Keegan Baur. Valentine's Day is the day when we cherish our loved ones and shower them with affection.
The Dream I dreamed that you had ceased to love me— not that you had come from other beds back to mine, or gone from mine to others, just that something in your heart had stopped.