Contemporary art
Quando se trata do grande cubo branco — expressão usada pelos artistas para definir a galeria — tudo é muito confortável. O espaço destinado a receber obras de arte oferece a segurança de que ninguém vai pisar ali com outra intenção além de contemplar os trabalhos dos artistas. Permite-se um certo grau de ousadia e, às vezes, até uma excentricidade considerada por muitos como maluquice. Foi para questionar exatamente a segurança e o conforto da galeria que um grupo de 10 artistas fez o movimento contrário.
Diversão e Arte - Exposição reúne obras que passaram um mês em 10 residências escolhidas com a ajuda de anúncio de jornal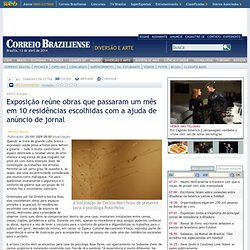 this is tomorrow
How Long Will I Cry?: Voices of Youth Violence Edited by Miles Harvey with an Introduction by Alex Kotlowitz Big Shoulders Books, DePaul University 2013 Reviewed by Seana Graham First, a little background. On September 24, 2009, a shooting in the Roseland area of Chicago's Far South Side led to factional fighting between two groups […] Read More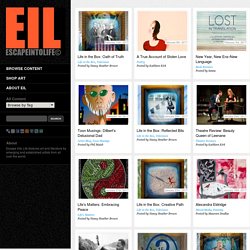 Donald Lipski
Moondog
Rebecca Horn - official website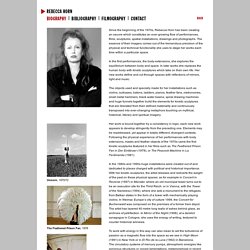 Rebecca Horn 1944 Born 1963 Studies at the Hochschule für Bildende Künste, Hamburg 1971 DAAD-scholarship at Saint Martins College of Art, London
Mark Manders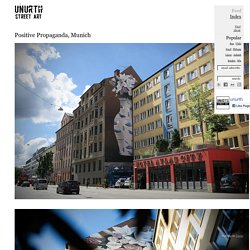 Unurth - How long have you been working on this project/show?Bumblebee - The past 2 years I've been creating murals specific to the region of Los Angeles in an attempt to bring awareness to youth homelessness. This show titled, 'Bee Yourself', explores these murals I've created around the city. You will see some familiar images as well as some works that never made it on the streets.
Housing—as an aesthetic, conceptual, political, and environmental concern—has captured the imaginations and passions of artists and architects in recent years. In a flourishing yet undefined field, Rick Lowe, Rirkrit Tiravanija, N55, the Rural Studio, and others are prototyping creative solutions that range from portable architecture to squatting to long-term community-based design projects. More Presented through an exclusive content partnership between the Walker and Forecast Public Art, this article originally appeared in Public Art Review, issue 49.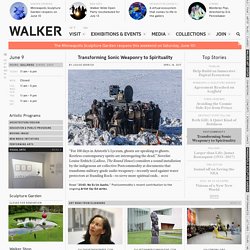 Andrea Zittel
Gallery | Vitamin Creative Space
performa-arts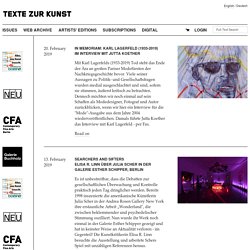 Issue Nr. 93 / March 2014 "Speculation" TEXTE ZUR KUNST stands for controversial discussions and contributions by internationally leading writers on contemporary art and culture. Alongside ground-breaking essays the quarterly magazine, founded in Cologne in 1990 by Stefan Germer (†) and Isabelle Graw and published in Berlin since 2000, offers interviews, roundtable discussions and extensive reviews on art, film, music, market and fashion as well as on art history, theory and cultural politics.
TEXTE ZUR KUNST
If I Can't Dance, I Don't Want To Be Part Of Your Revolution
Index - The Swedish Contemporary Art Foundation
Mariko Mori
inArts
Free To Air
Talks & Events Catch up on the Talks & Events presented as part of Free to Air 2010 Making the Cut Film and Video Umbrella presented a series of talks and events in which artists from London, known for their innovations with the moving image, showcased new work and discussed their practice. These presentations, collectively entitled 'Making the Cut', focused on artists who have made their mark over the last few years, while speculating also on the future of this kind of experimental practice at a time of unprecedented pressure on public funding.
BrusselsArtDays
Relação de Artistas
Mark Manders Artist Talk on Vimeo
English : Main page
Since its inception in 1998, MOMENTUM has strived to present the most compelling works of art and the most interesting artistic ventures in the Norwegian and Nordic context. The Biennial has since then established as the perhaps most important assembly of contemporary art in the Nordic region. MOMENTUM`s main arenas are Momentum kunsthall and Galleri F 15.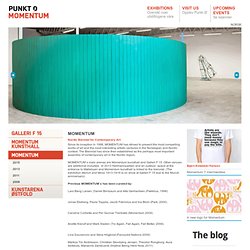 NIMk