Language Arts Links
Visual Writing Prompts. Hero's Journey. The hero's journey is an ancient story pattern that can be found in texts from thousands of years ago or in newly released Hollywood blockbusters.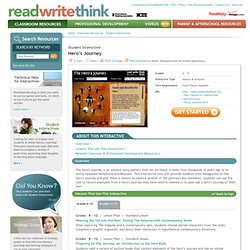 This interactive tool will provide students with background on the hero's journey and give them a chance to explore several of the journey's key elements. Students can use the tool to record examples from a hero's journey they have read or viewed or to plan out a hero's journey of their own. Grades 6 – 8 | Lesson Plan | Standard Lesson Fantastic Characters: Analyzing and Creating Superheroes and Villains. Unused Words - Discover a new word every day. Mysteries of Vernacular. Middle-Earth Timeline - LotrProject. 6 October Sam returns to Bag End on his faithful pony, Bill, after seeing of many of his friends at the Grey Havens. 29 September Gandalf, Frodo Baggins, Bilbo Baggins, Galadriel and Elrond leave Middle-earth and pass over the Sea. 22 September Frodo and Sam meet the Last Riding of the Keepers of the Rings in Woody End.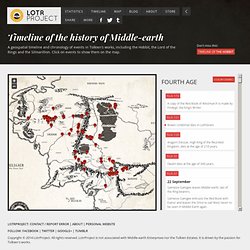 Writing Britain: Pin-a-tale - view map. Imagination Prompt Generator: Random Writing Blog Prompts, Writer's Prompt Tool. Writing Prompts : The Imagination Prompt Generator As featured on Blogger's Buzz!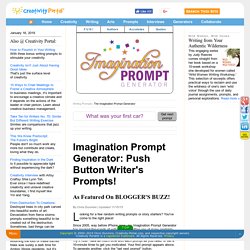 Take as much time with each prompt as you need, or set a 10-minute writing timer. Words Like - Find Similar Words. Free Online Grammar Check, Spelling, and More | PaperRater. The Literacy Shed - The Literacy Shed Home. Story Cove - A Safe Place to Read. Playfic. Thou shalt not commit logical fallacies.
Graphing Charaters. Here's an idea to integrate two-dimensional graphing with deep character analysis.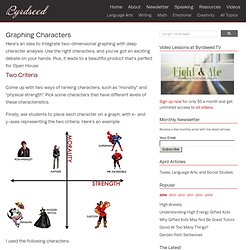 Use the right characters, and you've got an exciting debate on your hands. Plus, it leads to a beautiful product that's perfect for Open House. Two Criteria Come up with two ways of ranking characters, such as "morality" and "physical strength". Pick some characters that have different levels of these characteristics. VSC EducationdotCom Special. You may not be able to visit this page because of: an out-of-date bookmark/favourite a search engine that has an out-of-date listing for this site a mistyped address you have no access to this page The requested resource was not found.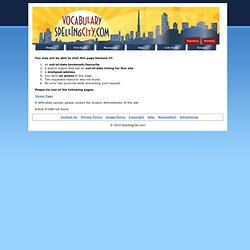 An error has occurred while processing your request. Please try one of the following pages: Home Page If difficulties persist, please contact the System Administrator of this site. Road To Grammar -- Your Road to Better Grammar. Words of the World by The University of Nottingham. GraphWords.com - Visualize words! Tap Into The World Of Comics #2:Comic Version. How do I cite a tweet?
Begin the entry in the works-cited list with the author's real name and, in parentheses, user name, if both are known and they differ.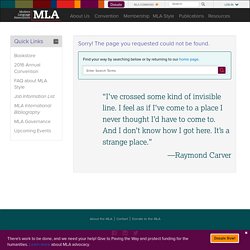 If only the user name is known, give it alone. Next provide the entire text of the tweet in quotation marks, without changing the capitalization. First Baptist Academy Home Page. Grammaropolis. Dr. Seuss | Seussville.com. Wordia - help students to learn subject vocabulary through free learning games and video. Professional blog | 21st Century Educator.
Recently I noticed that Google forms has an option to add multiple pages to a form, and to go to pages based on the responses to multiple choice questions added to each page.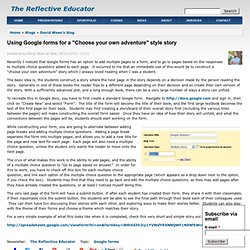 It occurred to me that an immediate use of this would be to construct a "choose your own adventure" story which I always loved reading when I was a student. The basic idea is, the students construct a story where the next page in the story depends on a decision made by the person reading the story. Google Form as Choose Your Own Adventure Tool « Bionic Teaching. Just a quick proof of concept for a session I'm doing at VSTE.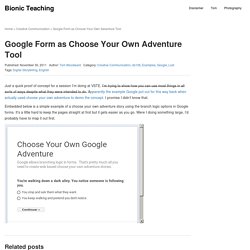 I'm trying to show how you can use most things in all sorts of ways despite what they were intended to do. Apparently the example Google put out for this way back when actually used choose your own adventure to demo the concept. I promise I didn't know that. Little Bird Tales - Home. Character Scrapbook. Fakebook: homepage. Create educational games and quizzes at classtools.net. "Fakebook" allows teachers and students to create imaginary profile pages for study purposes.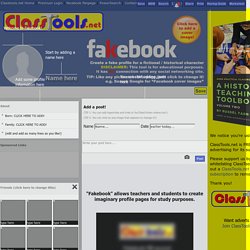 Use "Fakebook" to chart the plot of a book, the development of a character, a series of historical events, the debates and relationships between people, and so on! Get started by entering a name at the top of the page. Then proceed to add friends, posts, comments and profile information. You can save your work and edit it again later. LitCharts.com | LitCharts Study Guides | The faster, downloadable alternative to SparkNotes.
Cursive Handwriting Worksheet Maker - Multiword. Plagiarism Checker. Free Plagarism Detector. Online Duplicate Check. Student Materials: Crossword Puzzles. Just Crosswords: Free Crossword Puzzles to Play or Make Your Own. Interactive Folio: Romeo and Juliet.
Welcome to the Interactive Folio/Reader and Study Guide version of Romeo and Juliet created by the Canadian Adaptations of Shakespeare Project and originally released in 2007.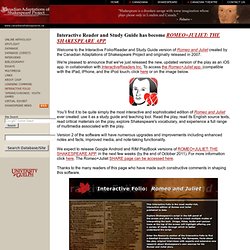 We're pleased to announce that we've just released the new, updated version of the play as an iOS app. in collaboration with InteractiveReaders Inc. To access the Romeo+Juliet app. (compatible with the iPad, iPhone, and the iPod touch) click here or on the image below. You'll find it to be quite simply the most interactive and sophisticated edition of Romeo and Juliet ever created: use it as a study guide and teaching tool. Read the play, read its English source texts, read critical materials on the play, explore Shakespeare's vocabulary, and experience a full range of multimedia associated with the play. Comic Creating Community. Pixton | World's Best Way to Make & Share Comics.
ArtisanCam - Home. Witty Comics - Make a Comic. Speak and spell. Diamante Poems. Wordia - games and resources to educate across all ages, and the whole curriculum. EasyBib: Free Bibliography Maker. Shelfster - The best online platform for writers. A. Finding Sources. Find credible sources using tools that are designed to find the types of sources you need. Here are some fantastic resources and tips on how to use them to their fullest extent: Librarian/Digital Media Specialist/Teacher - Tell one of these people your research topic and ask them to point you towards useful sources.
Chances are that they know more about what's available about your particular topic than you do. Students. Welcome to the Student Writing Guides on EasyBib! Here you'll find vast amounts of information to help you plan, research, organize, write, and cite your papers. Does that research paper have your head spinning? Fear no more, EasyBib is here to demystify the process and help you succeed.
---