Learn Spanish
Virtual Classroom Spanish: spanish courses online, in class, part-time, distance learning
Lista de Expresiones Españolas | Expresiones españolas para Erasmus en apuros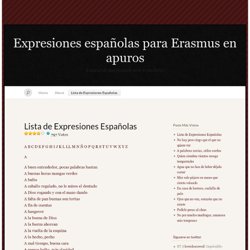 797 Votes A buen entendedor, pocas palabras bastan A buenas horas mangas verdes
España recibe el apoyo de EEUU para cooperar contra la expropiación de YPF Si uno coge el metro en Manhattan hasta Astoria, en Queens, al bajar descubrirá que el inglés ha desaparecido.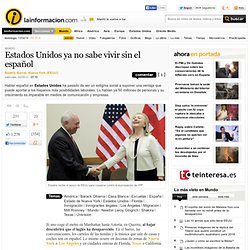 Estados Unidos ya no sabe vivir sin el español – Mundo – Noticias, última hora, vídeos y fotos de Mundo en lainformacion
I am working on a series of blog posts for the summer called Five for Friday. Today I want to share my favorite five Web 2.0 tools to record oral communication in the classroom.The biggest shift in oral assessment for my class occurred because of the variety of web 2.0 tools that can be used to record students.
More Spanish: Five for Friday: 5 Web 2.0 tools to record oral communication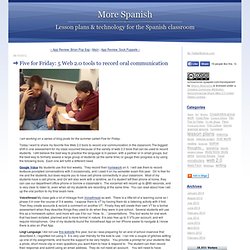 Spanish Language Drill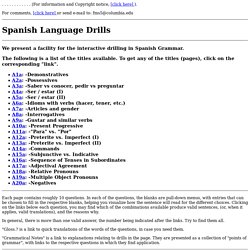 . . . . . . . . . . . .
Pssst...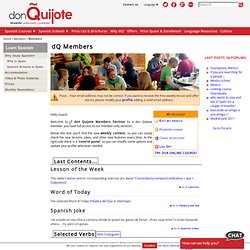 don Quijote Members | donQuijote.org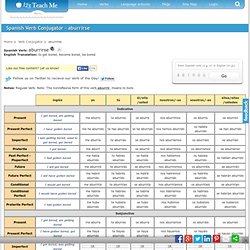 Spanish Verb Conjugation - aburrirse
Spanish Verb:aburrirse
Posted by Amit Schandillia at 5:22 PM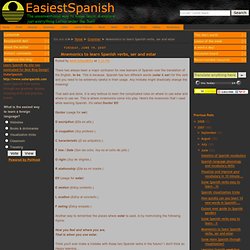 Mnemonics to learn Spanish verbs, ser and estar ~ Learn Spanish language fast | free memory tricks | Spanish vocabulary lessons.