Music
Listen to Jazz on Presto.fm - Free Streaming Music Online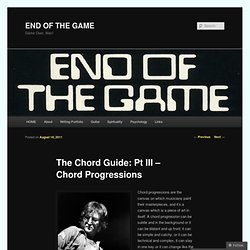 Chord progressions are the canvas on which musicians paint their masterpieces, and it's a canvas which is a piece of art in itself. A chord progression can be subtle and in the background or it can be blatant and up front; it can be simple and catchy, or it can be technical and complex, it can stay in one key or it can change like the seasons. In any of these cases a chord progression is what drives the song as it literally shapes the music that accompanies it.
Some Hip-Hop To Chill Out To… Pt. II | Ivy League Spins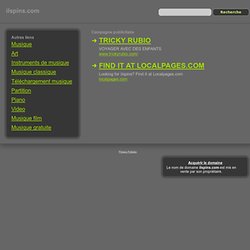 By using our site, you consent to this privacy policy: This website allows third-party advertising companies for the purpose of reporting website traffic, statistics, advertisements, "click-throughs" and/or other activities to use Cookies and /or Web Beacons and other monitoring technologies to serve ads and to compile anonymous statistics about you when you visit this website. Cookies are small text files stored on your local internet browser cache. A Web Beacon is an often-transparent graphic image, usually no larger than 1 pixel x 1 pixel that is placed on a Web site. Both are created for the main purpose of helping your browser process the special features of websites that use Cookies or Web Beacons. The gathered information about your visits to this and other websites are used by these third party companies in order to provide advertisements about goods and services of interest to you.
Royalty Free Music
Cafe Video - concert data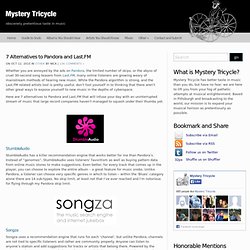 Whether you are annoyed by the ads on Pandora , the limited number of skips, or the abyss of cruel 30-second song teasers from Last.FM , many online listeners are growing weary of mainstream methods of hearing new music. While the Pandora algorithm is strong, and the Last.FM related artists tool is pretty useful, don't fool yourself in to thinking that there aren't other great ways to expose yourself to new music in the depths of cyberspace. Here are 7 alternatives to Pandora and Last.FM that will infuse your day with an uninterrupted stream of music that large record companies haven't managed to squash under their thumbs yet.
We Are Hunted - Discover
Kommil Foo :: geluid
Songs to Fuck to.