Art & art history
Arising from ancient legends, a Sibyl was a divinely inspired woman who revealed prophecies in poetic form, relating to Pagan, Jewish and Christian traditions. The Sibyl are associated with the holy sites at which their predictions were made, such as Persian Sibyl, Cimmerian Sibyl, Delphic Sibyl, Tiburtine Sibyl etc.
The Sibyllene Prophecies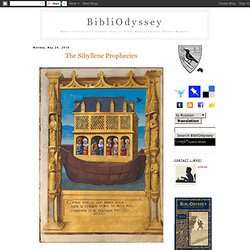 2009 Harley Davidson Street Bob
2009 Motorcycles
FAT BOB: Best handling HD ever built.
2010 New Bikes
Sixteenth-Century Italian Replica Globe Bar - SJ45001
The Creators Project | Li Hui
Le Blog de la Venus
bibliotheca Augustana
Homepage
Web Gallery of Art, image collection, virtual museum, searchable
Kumi Yamashita
Museum of Fine Arts, Boston: Home
The Metropolitan Museum of Art, New York: metmuseum.org
Heilbrunn Timeline of Art History | The Metropolitan Museum of A
During the three decades of Augustus Saint-Gaudens' remarkable career, he redirected and invigorated the course of American sculpture away from a worn-out Neoclassical aesthetic to a lively, naturalistic style, while also ardently promoting the nationalistic concept of an American school of sculpture flourishing on American shores.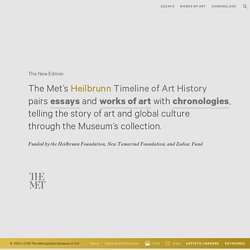 Max Bense, Philosoph
The Mathematics Genealogy Project - Max Bense
Max Bense was a German philosopher, scholar, and poet.
Max Bense | Summary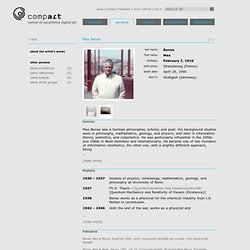 Max Bense: Books, Biography, Blog, Audiobooks, Kindle
ZKM | Zentrum für Kunst und Medientechnologie Karlsruhe
The fourth in a series of online collections from Harvard University, Expeditions and Discoveries delivers maps, photographs, and published materials, as well as field notes, letters, and a unique range of manuscript materials on selected expeditions between 1626 and 1953.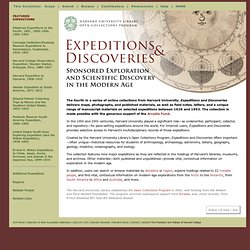 Expeditions and Discoveries - Sponsore
Art History
The Cleveland Museum of Art
Art Timeline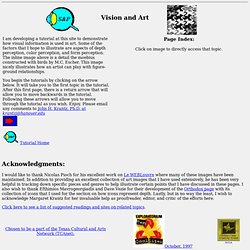 Acknowledgments:
The Use of Visual Information in Art
Art History
Home Page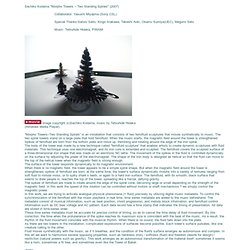 Morpho Towers - Two Standing Spirals
Sachiko Kodama "Morpho Towers -- Two Standing Spirals" (2007) Collaborator: Yasushi Miyajima (Sony CSL) Special Thanks:Satoru Saito, Kingo Arakawa, Takeshi Aoki, Osamu Sumiya(UEC), Megumi Sato Music: Tetsuhide Hidaka, PIRAMI Image copyright (c)Sachiko Kodama, music by Tetsuhide Hidaka (Windows Media Player)