UNFCCC Process
Youth@COP15 - The Youth Climate Movement's Coming of Age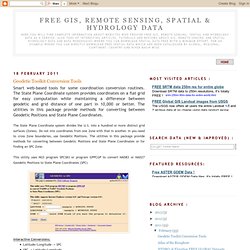 The World Digital Library (WDL) makes available on the Internet, free of charge and in multilingual format, significant primary materials from countries and cultures around the world from 8000 BC to 2009 AD and DOWNLOAD them in TIF and other known formats !
February 2011
Schwarze Pumpe Part 1: First Operational CCS Plant Captures Carbon, Will it Lead to "Clean Coal"?
Interim Guidelines for Submitting Methodologies
The GRID-Arendal Maps & Graphics Library is an on-going project to collect and catalogue all graphic products that have been prepared for publications and web-sites from the last 15 years in a wide range of themes related to environment and sustainable development. There are currently 2698 graphics available in the database. Urban growth rate in Africa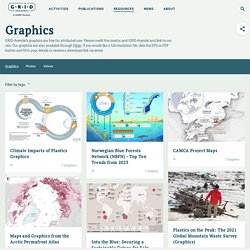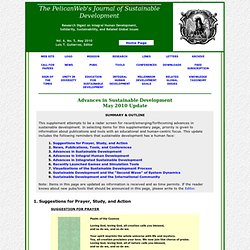 s Journal of Sustainable Development
4. Advances in Integral Human Development
Governments recognize the importance of coordinating their climate change adaptation plans with disaster risk reduction measures.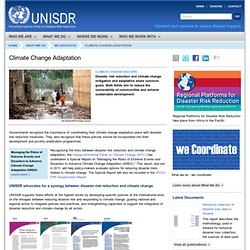 Climate Change
Adaptation to a variable and changing climate: challenges and opportunities for National Meteorological and Hydrological Services Scientific Lecture delivered to the 61st session of the WMO Executive Council (EC-XLI), Geneva, 11 June 2009
Newsletter: MeteoWorld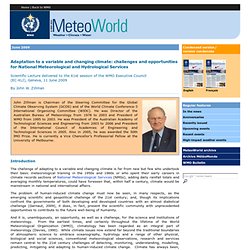 Improving responses through interlinkages in Africas policy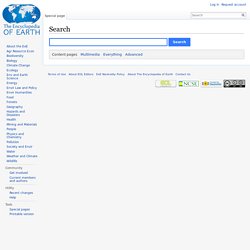 This article has been reviewed by the following Topic Editor: Peter Saundry Introduction Investing in children, ICT and education increases future opportunities.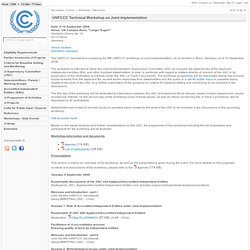 JI: Workshops / Side Events
Date: 9-10 September 2008 Venue: UN Campus Bonn, "Langer Eugen" Hermann-Ehlers-Str. 10 53113 Bonn Germany Venue location Directions (subway)
CCS, Carbon Capture and Storage: Two Processes for the Future of Carbon Emissions? | Climate Change
What is Carbon Capture and Storage (CCS)?
091203-engel-big-9a_1200.jpg (JPEG Image, 1200×849 pixels) - Scaled (74%)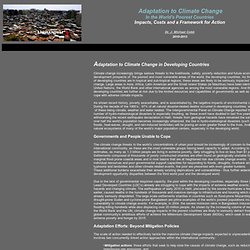 A daptation to Climate Change in Developing Countries Climate change increasingly brings serious threats to the livelihoods, safety, poverty reduction and future economic development prospects of the poorest and most vulnerable areas of the world, the developing countries. As the majority of developing countries are in tropical and sub-tropical regions, these areas are likely to be seriously impacted by climate change. Large areas in Asia, Africa, Latin American and the Small Island States (ie Mauritius) have been indentified by the United Nations, the World Bank and other international agencies as among the most vulnerable regions.
Urbanism 3: Adaptation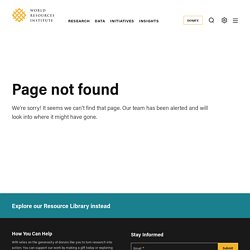 Foundation for a Low Carbon Future: Essential Elements of a Copenhagen Agreement
WRI identifies key elements for a successful and possible outcome in Copenhagen. In December 2009, twenty thousand people, including about 40 heads of state, will converge in Copenhagen to decide how the world responds to escalating climate change over the next half century.
Insights for the Future from the Change of Climate in Copenhagen
Posted by Matthew Lockwood Ryan from Australia has pulled us up on the last post, saying it is mistitled: "You have listed a number of interesting and promising developments, but in the end you have said very little about innovation itself.
OK – really truly everything you wanted to know about innovation (and probably some things you didn't)… | Political Climate
In the first decade of the 21st century, adaptation to climate change has risen sharply as a topic of scientific inquiry, in local to international policy and planning, in the media, and in public awareness ( 1 – 3 ).
A framework to diagnose barriers to climate change adaptation
Bioenergy news
AMCEN zero order draft | weADAPT 4.0
Taiwan into United Nations Framework Convention on Climate Change(UNFCCC)
Actions to reduce greenhouse gas emissions are significantly less costly than the potentially catastrophic consequences of inaction.
Corinair
CORINAIR - The New Family Of Software Tools Air Emission Data Exchange Module - project
Clean Development Mechanism | General Knowledge Today
GKToday's UPSC Prelims GS Mock Test Series 2013
The Basics of CDM - Embassy of Denmark South Africa
Clean Development Mechanism Registration Process
Introduction to the UNFCCC and its Kyoto Protocol
Overview of the negotiation process
UNFCCC process
United Nations Framework Convention on Climate Change
Construction Innovation: Information, Process, Management | Towards sustainable construction: promotion and best practices
Framework for developing a municipal adaptation plan | weADAPT 4.0
15 Global Challenges
Mother Pelican ~ A Journal of Sustainable Human Development
The Green Business System
Biochar | Biochar Farms
April 2010