Collections
27 Fantastic Tutorials for Learning Illustrator's Warp Tools
Playing around with the settings for each of the Warp Tools is a great way to get to know each one, but it certainly can become quite time consuming, especially if you are one to get lost in design.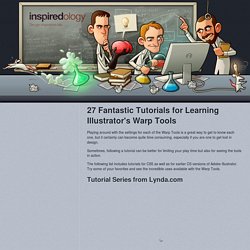 35 Adobe Illustrator Tutorials Released in September 2012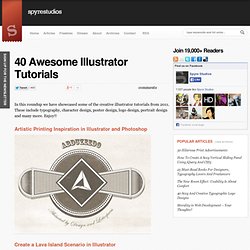 In this roundup we have showcased some of the creative illustrator tutorials from 2011.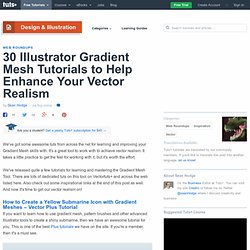 We've got some awesome tuts from across the net for learning and improving your Gradient Mesh skills with. It's a great tool to work with to achieve vector realism. It takes a little practice to get the feel for working with it, but it's worth the effort.
30 Illustrator Gradient Mesh Tutorials to Help Enhance Your Vector Realism - Vectortuts+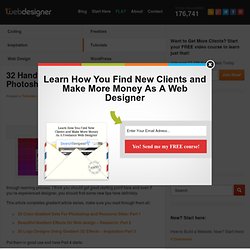 32 Handy Gradient Tutorials Using Photoshop And Illustrator:Part 4 | Graphic and Web Design Blog -Resources And Tutorials
I n my opinion gradient effects are very hard to master, all the beautiful vector icons, illustrations are made on basis of good gradient usage.
Jul 14 2008 Adobe Illustrator is a powerful tool for illustrating various elements one can use for web pages and print design. However, it's important to know what to do in order to powerfully use its tools and achieve certain effects.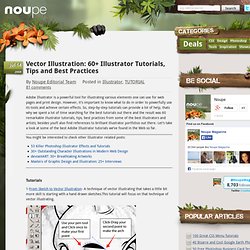 Ultimate Roundup of 200+ Adobe Illustrator Tutorials
20 great 3D Illustrator tutorials « Blog of Francesco Mugnai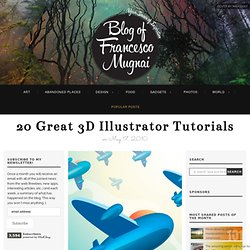 Creating 3D Airplane Create a Stylized First Aid Icon in Illustrator 3D prototype mock up in Adobe Illustrator
Details Published: Tuesday, 21 December 2010 13:02 Writer: Tom McCracken
20 Best Illustrator Tutorials of 2010 | NewEvolution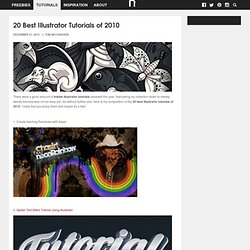 30 High Quality Adobe Illustrator Tutorials « Blog of Francesco Mugnai
In this post, we'll be sharing with you a collection of useful tutorials that will help you to to use Adobe Illustrator in a variety of new ways. Whether you are a pro or a budding novice, you are bound to find something that will help you. Below we present a collection of some of the latest, most useful and highly creative tutorials for Adobe Illustrator.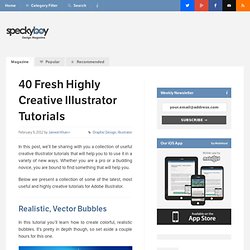 40 Fresh Highly Creative Illustrator Tutorials