Collections
100 amazing Adobe Illustrator tutorials | Illustrator. Since its release, Illustrator has grown to become the designer's right hand man when it comes to creating premier vector graphics and elements.
There's so much you can do with the tool that it can be difficult to know where to start. Here, we round up some of the best Adobe Illustrator tutorials, covering everything from illustration to logo design, adding depth to your typography and much more. 27 Fantastic Tutorials for Learning Illustrator's Warp Tools. Get the FlatPix UI Kit for only $7 - Learn More or Buy Now Playing around with the settings for each of the Warp Tools is a great way to get to know each one, but it certainly can become quite time consuming, especially if you are one to get lost in design.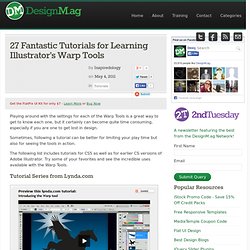 Sometimes, following a tutorial can be better for limiting your play time but also for seeing the tools in action. The following list includes tutorials for CS5 as well as for earlier CS versions of Adobe Illustrator. 35 Adobe Illustrator Tutorials Released in September 2012. Illustrator Tutorials. 40 Awesome Illustrator Tutorials. In this roundup we have showcased some of the creative illustrator tutorials from 2011.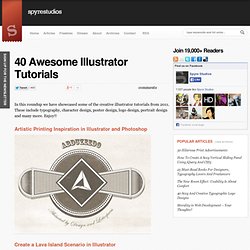 These include typography, character design, poster design, logo design, portrait design and many more. Enjoy!! Artistic Printing Inspiration in Illustrator and Photoshop. 30 Illustrator Gradient Mesh Tutorials to Help Enhance Your Vector Realism - Vectortuts+ We've got some awesome tuts from across the net for learning and improving your Gradient Mesh skills with.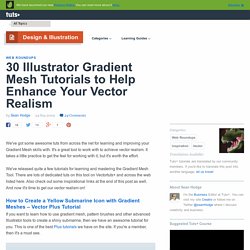 It's a great tool to work with to achieve vector realism. It takes a little practice to get the feel for working with it, but it's worth the effort. We've released quite a few tutorials for learning and mastering the Gradient Mesh Tool. 32 Handy Gradient Tutorials Using Photoshop And Illustrator:Part 4 | Graphic and Web Design Blog -Resources And Tutorials. In my opinion gradient effects are very hard to master, all the beautiful vector icons, illustrations are made on basis of good gradient usage.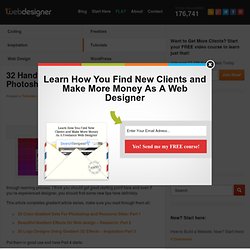 Gradient mesh tool in Illustrator is the most powerful one, learn how to use it correctly and understand what can be done with it. I found many beautiful tutorials and ordered them from instructional to intermediate tutorials to lead you easier through learning process. I think you should get great starting point here and even if you're experienced designer, you should find some new tips here definitely. Vector Illustration: 60 Illustrator Tutorials, Tips and Best Practices. Jul 14 2008 Adobe Illustrator is a powerful tool for illustrating various elements one can use for web pages and print design.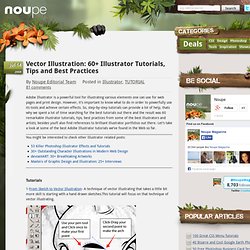 However, it's important to know what to do in order to powerfully use its tools and achieve certain effects. Ultimate Roundup of 200+ Adobe Illustrator Tutorials. 20 great 3D Illustrator tutorials « Blog of Francesco Mugnai. Creating 3D Airplane Create a Stylized First Aid Icon in Illustrator 3D prototype mock up in Adobe Illustrator.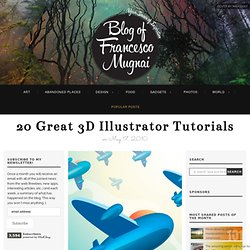 20 Best Illustrator Tutorials of 2010 | NewEvolution. Menu Search Skip to content.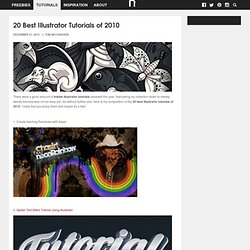 30 High Quality Adobe Illustrator Tutorials « Blog of Francesco Mugnai. 40 Fresh Highly Creative Illustrator Tutorials. In this post, we'll be sharing with you a collection of useful creative Illustrator tutorials that will help you to to use it in a variety of new ways.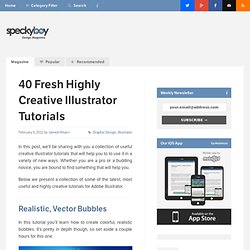 Whether you are a pro or a budding novice, you are bound to find something that will help you. Below we present a collection of some of the latest, most useful and highly creative tutorials for Adobe Illustrator.
---