Americas Collections in the BL
Materials of research interests in the areas of Canada, the United States, Central and South America, and the Caribbean at the British Library. Nov 11
British Library Collections Beats Bibliography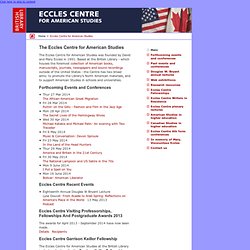 Eccles Centre for American Studies at the British Library
The Eccles Centre for American Studies was founded by David and Mary Eccles in 1991.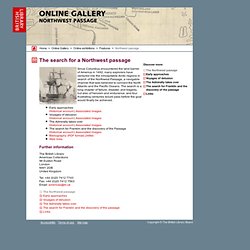 The Search for a Northwest Passage
Since Columbus encountered the land barrier of America in 1492, many explorers have ventured into the inhospitable Arctic regions in search of the Northwest Passage, a navigable channel that was believed to connect the North Atlantic and the Pacific Oceans. The search is a long chapter of failure, disaster, and tragedy, but also of heroism and endurance, and four frustrating centuries would pass before the goal would finally be achieved.
Spanish American Independence :: introduction
At the beginning of the 19th century, after nearly 300 years of Spanish colonial rule, wars of independence broke out in Mexico, Central and South America.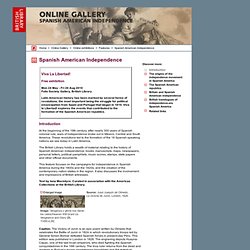 Americas Collections Blog
Our colleague Dr Barry Taylor reports: Although the British Library has important collections of books from colonial Latin America, including the earliest extant book printed in the Americas, Zumárraga's Dotrina breve de las cosas que pertenecen a la fe catholica (Mexico, 1543/44, BL shelfmark C.37.e.8), such books are now all too often prohibitively expensive for us to acquire. The recent acquisition of two seventeenth-century Mexican imprints is therefore particularly noteworthy.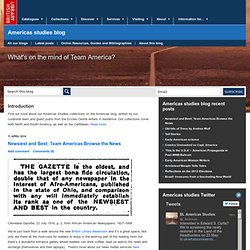 <p><img src="//uk.sitestat.com/bl/blogs/s?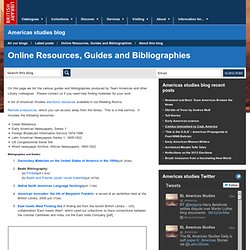 Guides and Bibliographies - Americas Collections Blog
Using the Canadian Collections
US Government Documents in the BL
Nixon [Virtual] Library
The Nixon Library makes available almost 50 million pages of documents, over 300,000 photographs, thousands of motion pictures and videos, and the Nixon White House Tapes. The Library is working toward making more of this massive collection available to the researcher via the Internet.
UNREDACTED
Declassified Government Documents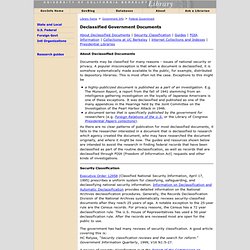 Office of the Historian US State Dept.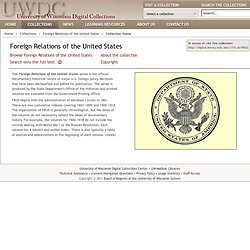 Foreign Relations of the United States 1861-1960 University of Wisconsin
The Foreign Relations of the United States series is the official documentary historical record of major U.S. foreign policy decisions that have been declassified and edited for publication. The series is produced by the State Department's Office of the Historian and printed volumes are available from the Government Printing Office.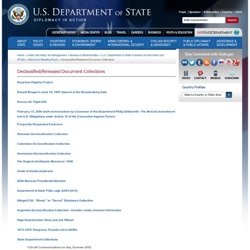 Declassified/Released Document Collections
Keystone Pipeline Project Ronald Reagan's June 12, 1987 Speech at the Brandenburg Gate Korean Air Flight 858
Document Collections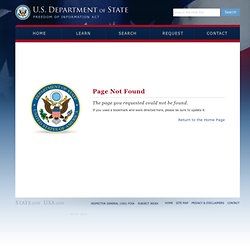 U.S. Department of State FOIA Electronic Reading Room
The Public Papers of the Presidents of the United States contains material that was compiled and published by the Office of the Federal Register, National Archives and Records Administration.
Public Papers of the Presidents of the United States
The United States Code