Recipies
Buffalo wings with blue cheese dip recipe. Caramelized Chicken with Jalapeno Cream | How Sweet It Is - StumbleUpon. Want to know how to make one heck of a delicious chicken dish?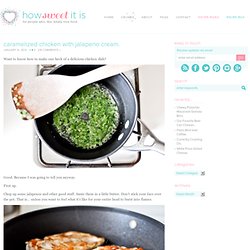 Good. Because I was going to tell you anyway. First up. 2AM Chili - pete.com. Chocolate Chip Cookie Dough Truffles | RecipeGirl.com - StumbleUpon. Chocolate Chip Cookie Dough Truffles I've never liked chocolate chip cookies.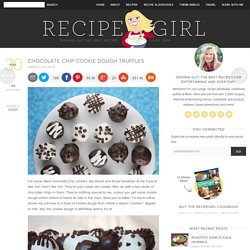 Go ahead and throw tomatoes at me if you'd like, but I don't like 'em. The best new recipes from The Kitchn | punchfork.com - StumbleUpon. Monkey Bread with Bourbon Crème Anglaise | Apartment Therapy The Kitchn - StumbleUpon. It didn't totally blow up my radar, however, until only a few weeks ago.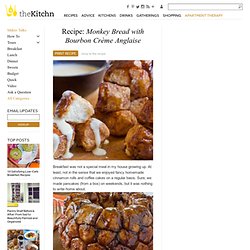 I was celebrating a bachelorette with some of my favorite girlfriends at a too-cool-for-school Atlanta restaurant. We had already overindulged in one too many courses of food, but our waiter gently encouraged us to order the sampler platter of desserts. Never one to say no to sweets, I caved against my (stomach's) better judgement.
I couldn't begin to tell you what else was on that giant tray of desserts. INTERACTIVE TRIANGULATION - StumbleUpon. Stay hungry my friends. Now youre cooking with comics. - StumbleUpon. Snickerdoodle Sandwich Cookies | Snickerdoodle Cookie Recipe. Snickerdoodle Biscoff Sandwich Cookies On Saturday, I attended a food blogging brunch and cookie swap with some of my dearest Utah blogging friends.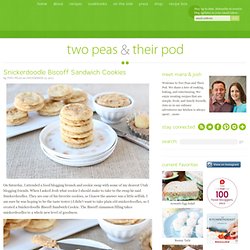 When I asked Josh what cookie I should make to take to the swap he said Snickerdoodles. They are one of his favorite cookies, so I know the answer was a little selfish. I am sure he was hoping to be the taste tester:) I didn't want to take plain old snickerdoodles, so I created a Snickerdoodle Biscoff Sandwich Cookie.
The Biscoff cinnamon filling takes snickerdoodles to a whole new level of goodness. Twix Cheesecakes – Gingerbread Bagels - StumbleUpon. Cinnamon Toast&Rolls. The USDA released its new food pyramid the other day (which is actually a plate now instead of a pyramid), and I am sorely disappointed to report that cinnamon rolls did not appear anywhere on that plate.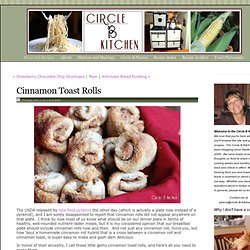 I think by now most of us know what should be on our dinner plate in terms of healthy, well-rounded nutrient-laden meals, but it is my considered opinion that our breakfast plate should include cinnamon rolls now and then. And not just any cinnamon roll, mind you, but how 'bout a homemade cinnamon roll hybrid that is a cross between a cinnamon roll and cinnamon toast, is super easy to make and gosh darn delicious. In honor of their ancestry, I call these little gems cinnamon toast rolls, and here's all you need to make them… Yep.
That's it… some soft white bread, some butter and some cinnamon sugar. The Best Three-Cheese Lasagna Recipe. The Best Three-Cheese Lasagna Recipe Can you believe that we are only 19 days away from Christmas?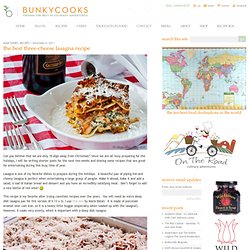 Since we are all busy preparing for the holidays, I will be writing shorter posts for the next two weeks and sharing some recipes that are great for entertaining during this busy time of year. Lasagna is one of my favorite dishes to prepare during the holidays. A beautiful pan of piping hot and cheesy lasagna is perfect when entertaining a large group of people.
Pepperoni Pizza Monkey Bread - StumbleUpon. How do you make bread even better?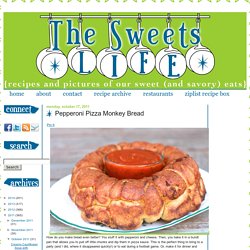 You stuff it with pepperoni and cheese. Then, you bake it in a bundt pan that allows you to pull off little chunks and dip them in pizza sauce. This is the perfect thing to bring to a party (and I did, where it disappeared quickly!) Or to eat during a football game. Or, make it for dinner and serve with a salad.
---