Savory
What I'm about to show you should be illegal because it's so easy. In fact, it may just BE illegally easy and here I am risking my life as I know it to share it with you guys.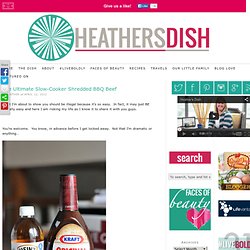 The Ultimate Slow-Cooker Shredded BBQ Beef
Mini Ham and Cheese Quinoa Cups are poppable and packed with protein. The perfect breakfast recipe or snack idea!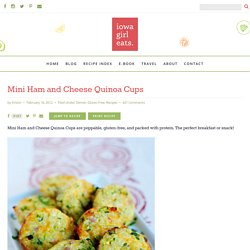 In the Kitchen with Stefano Faita - Recipe - Sausage-Stuffed Potatoes
The ultimate meal for meat and potato lovers; the potatoes absorb all the meaty goodness of the bacon and sausage stuffing. 10 medium Yukon Gold or Idaho potatoes4 tbsp. olive oil3 tbsp. butter1 large onion, chopped5 carrots, sliced3 celery stalks, choppedPinch dried chili flakes (optional) Salt and freshly ground pepper, to taste2 tbsp. chopped thyme2 tbsp. chopped rosemary1 cup chicken stockSausage Stuffing9 ounces sweet Italian sausage, casing removed2 large garlic cloves, minced1 onion, choppedHandful Italian parsley, chopped5 ounces lean smoked bacon, chopped1 egg Salt and freshly ground pepper, to taste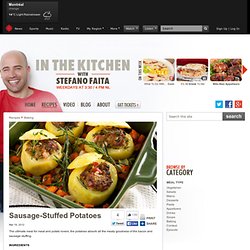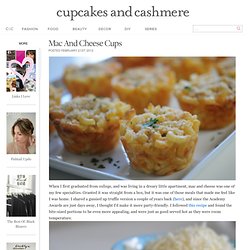 Share this image Share It Pin It When I first graduated from college, and was living in a dreary little apartment, mac and cheese was one of my few specialties. Granted it was straight from a box, but it was one of those meals that made me feel like I was home.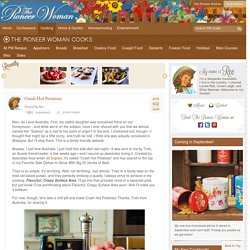 Man, do I love Australia.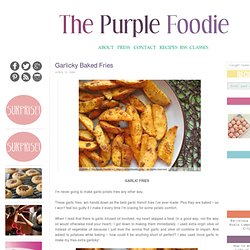 I'm never going to make garlic potato fries any other way. These garlic fries, win hands down as the best garlic french fries I've ever made. Plus they are baked – so I won't feel too guilty if I make it every time I'm craving for some potato comfort. When I read that there is garlic infused oil involved, my heart skipped a beat (in a good way, not the way oil would otherwise treat your heart). I got down to making them immediately. I used extra virgin olive oil instead of vegetable oil because I just love the aroma that garlic and olive oil combine to impart.
Falafel
Eureka! I love it when I learn how to make something I've never made before, especially when it's dead easy, and even good for me. I was grumpy when I got home.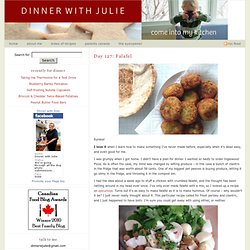 I find there's a fine line between like and obsessed . A whisper-thin, sliver of a line. Take my reverence for Target, for example.