Art
ghostshrimp : dan james : illustration
kirsten ulve
Rachel J Wong Design
joshtaylorart.net
Frank Gonzales
Marion Peck
[ Angie Mason : Playful Visions Art]
Cory Bradley Online Portfolio :: Welcome
<the art of david ho>
black raBBit boy - the odd little paintings of Paul Moschell
::BEAUTIFUL MUTANTS::
8861 miles
...t.y.p.o.r.g.a.n.i.s.m...
Personism
Strange Dolls
HUMUMENT.COM - The Official Site of A HUMUMENT by Tom Phillips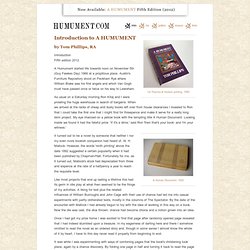 Introduction Fifth edition 2012 A Humument started life towards noon on November 5th (Guy Fawkes Day) 1966 at a propitious place. Austin's Furniture Repository stood on Peckham Rye where William Blake saw his first angels and which Van Gogh must have passed once or twice on his way to Lewisham. As usual on a Saturday morning Ron Kitaj and I were prowling the huge warehouse in search of bargains.
the warhol: Time Capsule 21
Yellow Icon : Quality Freeware Icons For You
misprinted type 3.0_ art, design and type (1998-2005) Eduardo Re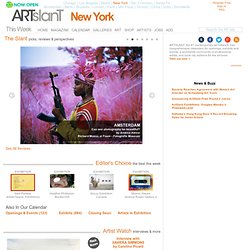 The Georgia Fee Artist | Writer Residency in Paris, which was established in memory of ArtSlant's Founder, offers select artists and writers the opportunity to live and create work in Paris and to increase exposure of their work to an international audience. The Residency is open to visual artists of all mediums, art writers and critics, 24 years or older; recipients are chosen after a rigorous application and interview process. Each artist- or writer-in-residence maintains a blog where they can post works in progress, texts, and inspirations, giving us a glimpse of their process and their experiences in Paris.
Artists, Exhibits, Galleries and Museums in New York
Mother