Art
Ghostshrimp : dan james : illustration. David Shrigley, Glasgow Artist, Scotland, UK. Cai Guo-Qiang. Kirsten ulve. Rachel J Wong Design. Joshtaylorart.net. Frank Gonzales. Marion Peck. [ Angie Mason : Playful Visions Art] Cory Bradley Online Portfolio :: Welcome. <the art of david ho> Black raBBit boy - the odd little paintings of Paul Moschell. ::BEAUTIFUL MUTANTS:: 8861 miles. ...t.y.p.o.r.g.a.n.i.s.m... Mark Ryden. :::: F E R I C S T U D I O :::: Personism. Strange Dolls. HUMUMENT.COM - The Official Site of A HUMUMENT by Tom Phillips. Introduction Fifth edition 2012 A Humument started life towards noon on November 5th (Guy Fawkes Day) 1966 at a propitious place.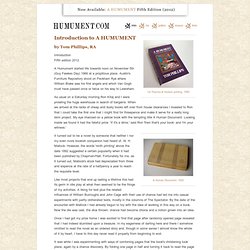 Austin's Furniture Repository stood on Peckham Rye where William Blake saw his first angels and which Van Gogh must have passed once or twice on his way to Lewisham. As usual on a Saturday morning Ron Kitaj and I were prowling the huge warehouse in search of bargains. The Vincent van Gogh Gallery. Dave Devries's Monster Engine. James Jean. Time Capsule 21. Patricia Piccinini. Yellow Icon : Quality Freeware Icons For You. NobodyHere. Misprinted type 3.0_ art, design and type (1998-2005) Eduardo Re. The Vincent van Gogh Gallery. Artists, Exhibits, Galleries and Museums in New York. New York, Apr. 2014: Xaviera Simmons is a New York-based artist whose practice manifests in performance, photography, sculpture, installation, sound, video, and more.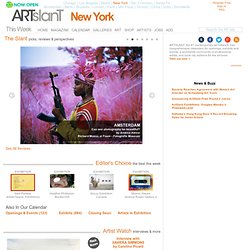 That dynamic interdisciplinary material is fueled by research, contemplation, and feeling, three modes that enable Simmons to not only reflect the complexity of the human condition but also empathize with it. No subject would seem unconquerable: she tackles history, the landscape, and the human figure within it; she plays with cultural narratives as well as stereotypes, and her work is somehow capable of reflecting problems while facilitating a transformative, aestheti... The Museum of Modern Art. Mother.
---