Art
ghostshrimp : dan james : illustration
kirsten ulve
Female Silicone & Fiberglass Sculpture, Life Size Pin Up, Er
Rachel J Wong Design
joshtaylorart.net
Frank Gonzales
Marion Peck
[ Angie Mason : Playful Visions Art]
Cory Bradley Online Portfolio :: Welcome
<the art of david ho>
black raBBit boy - the odd little paintings of Paul Moschell
::BEAUTIFUL MUTANTS::
8861 miles
Artistic Interpretations of Literary Figures Version 8.0
...t.y.p.o.r.g.a.n.i.s.m...
Personism
Strange Dolls
HUMUMENT.COM - The Official Site of A HUMUMENT by Tom Phillips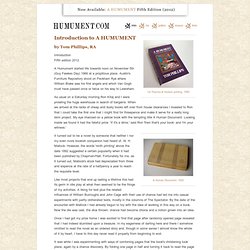 Introduction Fifth edition 2012 A Humument started life towards noon on November 5th (Guy Fawkes Day) 1966 at a propitious place. Austin's Furniture Repository stood on Peckham Rye where William Blake saw his first angels and which Van Gogh must have passed once or twice on his way to Lewisham. As usual on a Saturday morning Ron Kitaj and I were prowling the huge warehouse in search of bargains.
99ROOMS.COM
Main Gallery
the warhol: Time Capsule 21
Yellow Icon : Quality Freeware Icons For You
misprinted type 3.0_ art, design and type (1998-2005) Eduardo Re
Artists, Exhibits, Galleries and Museums in New York