Art
ghostshrimp : dan james : illustration
kirsten ulve
Rachel J Wong Design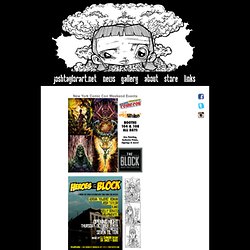 joshtaylorart.net
Art Whino - Art Basel Miami In conjunction with Art Basel, Miami and its surrounding Art Fairs, Art Whino will present three exhibitions unified in one space. The focus this year will be to present New Brow's distinct subcultures to the Art Basel world. The custom vinyl exhibit will showcase the premiere artists in this genre. With a series of large scale murals, we will bring street art indoors and accompany each colossal piece with smaller works by each artist.
My work is about taking reference from various sources including books, the net and photos to comprise and create my own imagery. By creating my paintings through reference or made up elements, there becomes a play between artificiality and realism. I like to combine elements that may seem believable picture wise, but wouldn't normally thrive in real life. My compositions are never thought out much beforehand. I like the spontaneity of starting with a background color or single image as a jump off point for the rest of the painting.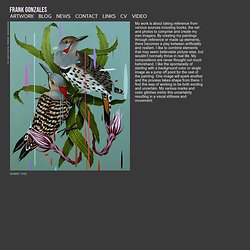 Frank Gonzales
Marion Peck
[ Angie Mason : Playful Visions Art]
Cory Bradley Online Portfolio :: Welcome
<the art of david ho>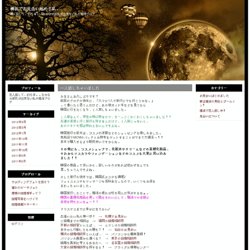 black raBBit boy - the odd little paintings of Paul Moschell
まだまだ残暑が続きますね。いかがお過ごしですか??ヾ(;´▽`A ここ最近、何度か結婚相談所へ足を運んでいます。
::BEAUTIFUL MUTANTS::
8861 miles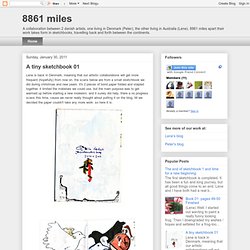 Those of you who have been following this blog for a while, might be interested in knowing that I have published a book through cafepress, it's called "Drawings on scrap", and it's 144 pages of doodles, drawings, studies, sketches and weird marks, all done on scrap paper. If you visit my personal blog: http://peter-hermann.blogspot.com, you can read reviews of the book by such incredible talented people as Guy Davis, Alec Stevens, John Cuneo, Sune Ehlers, Martin Madsen and 8861miles own outback artist Lene. (Peter)
...t.y.p.o.r.g.a.n.i.s.m...
Personism
Celebration Cakes by Wayne Thiebaud Lines for the Fortune Cookies I think you're wonderful and so does everyone else. Just as Jackie Kennedy has a baby boy, so will you--even bigger. You will meet a tall beautiful blonde stranger, and you will not say hello. You will take a long trip and you will be very happy, though alone.
Strange Dolls
HUMUMENT.COM - The Official Site of A HUMUMENT by Tom Phillips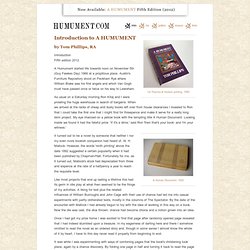 Introduction Fifth edition 2012 A Humument started life towards noon on November 5th (Guy Fawkes Day) 1966 at a propitious place. Austin's Furniture Repository stood on Peckham Rye where William Blake saw his first angels and which Van Gogh must have passed once or twice on his way to Lewisham. As usual on a Saturday morning Ron Kitaj and I were prowling the huge warehouse in search of bargains.
the warhol: Time Capsule 21
Writing, essays and information about Patricia Piccinini Index of all artwork and works by Patricia Piccinini Calendar and event information for Patricia Piccinini Links and connections CV - Curriculum Vitae for Patricia Piccinini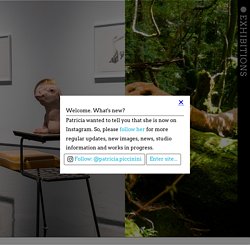 Yellow Icon : Quality Freeware Icons For You
misprinted type 3.0_ art, design and type (1998-2005) Eduardo Re
Skip to Content Welcome to the Van Gogh Gallery - the definitive reference for information about the life and work of Vincent van Gogh. As a post impressionist painter and one of the most famous artists of all time, Vincent van Gogh has become an icon. From growing up in Holland and pursuing a life as a pastor, to moving to France and creating an incredible collection of artwork, this site takes an in-depth look at Van Gogh's biography, his work and the impact he has had on our culture. Here you will find Van Gogh drawings, watercolors, graphic works, letter sketches, and Van Gogh's paintings.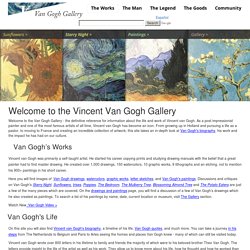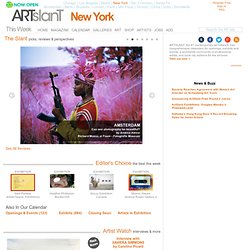 New York, Apr. 2014: Xaviera Simmons is a New York-based artist whose practice manifests in performance, photography, sculpture, installation, sound, video, and more. That dynamic interdisciplinary material is fueled by research, contemplation, and feeling, three modes that enable Simmons to not only reflect the complexity of the human condition but also empathize with it. No subject would seem unconquerable: she tackles history, the landscape, and the human figure within it; she plays with cultural narratives as well as stereotypes, and her work is somehow capable of reflecting problems while facilitating a transformative, aestheti...
Artists, Exhibits, Galleries and Museums in New York
Mother