Street Art
INTI "Our Utopia Is Their Future" New Mural In Paris, France StreetArtNews
La Pandilla New Mural In Progress, Miami Your Ultimate Street Art News Site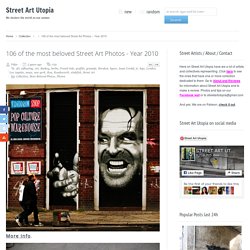 More info. More info. More Banksy on streetartutopia.com. More info. More 3D on streetartutopia.com. More of this on streetartutopia.com.
Malarky x VNA Magazine
Hookedblog regular Malarky continues to dominate the East London landscape with the addition of this new shutter above near Petticoat Lane market. The artist is set to feature in the upcoming issue of Very Nearly Almost magazine which is due for release in early December. The team at the magazine caught up with Malarky in this short video interview as he painted the featured shutter.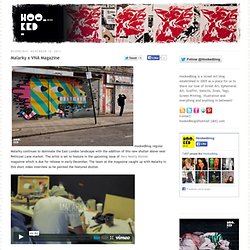 cinq artistes très déterminés vivants à Montréal ont travaillé sur une fresque de graffiti vraiment incroyable ! Inspiré très ( ) largement par l'Art Nouveau et notamment le peintre tchèque Alphonse Mucha. Notre petite équipe a donc créé cette fresque en utilisant environ 500 bombes de peinture dans plus de 50 couleurs différentes.
Un graffiti géant, 500 bombes de peinture, une inspiration Art Nouveau !
Posted on January 4, 2014 Peru's Entes & Pésimo are back in Lima after a nice few days painting in Miami last month and have brought their eye popping color palette to the side of a handful of homes that line the hills of this city.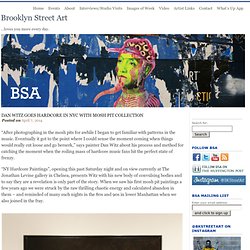 Shepard Fairey Paints Asbury Park on Vimeo
BIG BANG BIG BOOM - the new wall-painted animation by BLU | Créations Numérique