SPIRITUAL CONNEXION
PlusConscient
« Le royaume de Dieu est en toi tout autour de toi pas dans les palais de bois soulève la pierre et tu me trouveras. »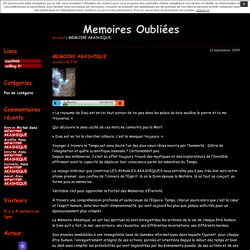 MEMOIRE AKASHIQUE · Memoires Oubliées
#11 OpenMinded ASCENSION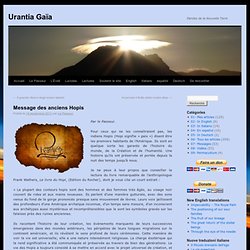 Par le Passeur. Pour ceux qui ne les connaîtraient pas, les indiens Hopis (Hopi signifie « paix ») disent être les premiers habitants de l'Amérique.
Message des anciens Hopis
What the Bleep Do We Know!? & What the Bleep!? - Down the Rabbit Hole
Message from Water Botschaft des Wassers messaggio dell'acqua
Index unitary science institute
I Love To Laugh Sing Along
Book | Urantia Foundation | Custodian and Publisher of The Urantia Book since 1955
A Message of Hope
Spirituality and Religion - Symbols, Meaning, Sacred Quest, Spiritual Awakening
TweetShare "Isn't this idea offensive to many adherents of different faiths and sects who believe they are following the only 'real' teaching?" First of all, I would say that they are right, they are following the only 'real' teaching.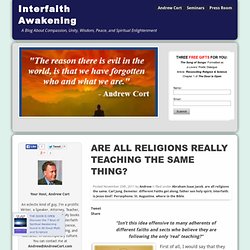 Meditation Music Crystal Resonance Qualitative Life
Tai Chi en las Olimpiadas de China 2008
MANIFESTATION MEDITATION GROUNDING CENTERING BALANCING & CLARITY
ForceMajeure.com Musique de relaxation gratuite , détente, sons de la nature, écoute gratuite ... (Powered by CubeCart)
Les preuves scientifiques d'une vie après la mort
Near Death Experience - Flying Through Space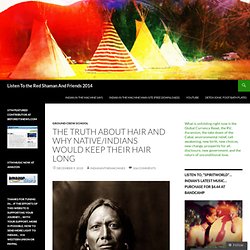 The Truth About Hair and why Native/Indians would keep their hair long | LISTEN TO THE RED SHAMAN 2012
Reported by C. Young This information about hair has been hidden from the public since the Viet Nam War .
Millionnaire, il se débarrasse de sa fortune et vit avec 1000 euros par mois
Karl Rabeder est un homme d'affaires autrichien qui a décidé l'année dernière de se débarrasser de son immense fortune. Il vit aujourd'hui avec 1 000 euros par mois. Karl Rabeder a fait les gros titres l'année dernière au moment où il avait annoncé qu'il allait renoncer à sa fortune.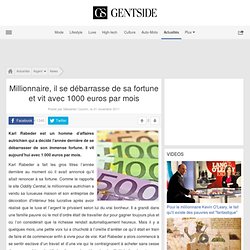 Mangez Végétarien ! - Association végétarienne et information sur le végétarisme
Position_VG_ADA2009_VF1.00-1
Apologie de la mauvaise foi
Depuis 15 ans, Dominique Lestel critique le discours philosophique traditionnel sur les animaux et pourfend l'idée qu'il y aurait « un propre de l'homme », idée qu'il qualifie de « toxique ».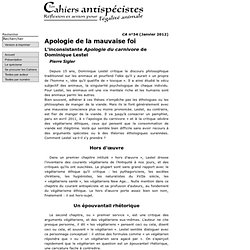 Qualitative Life ... Réseau Social | Home
Chaîne de QualitativeLife
Eden-Saga, welcome to the adventures of lost civilizations
Iasos - *Star Gate* entrance
Quantum Levitation
Cette onde m'appartient. Je suis l'inventeur de cette onde à vitesse variable.
La matière est faite d'ondes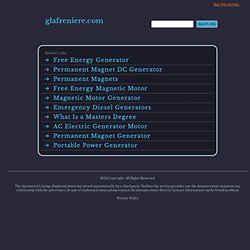 The Zeitgeist Movement
Truth about Religion Part 1 of 3