PCB
Ahhh…The joy of holding your first beautiful green printed circuit board. A feeling every electronics guru understands. Eagle Cad is a fantastic free PCB design program. The learning curve is a tad steep, but you'll learn quickly with these fantastic tutorials.
Eagle Cad Tutorial: Design your own Circuit Boards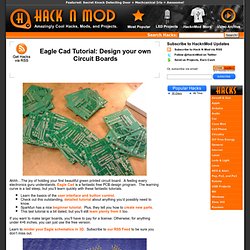 A Beginner's guide to making an Arduino Shield PCB | AaronEiche.com
(This tutorial has gotten really popular recently, and I'm very pleased that so many people are interested. I learned all of this stuff while working on my first PCB. If you're interested, I've started to sell the most recent version of my Arduino ProtoShield. If you're making a shield, have fun and good luck!.
Homemade PCB
5 Bears Engineering - PCB Creation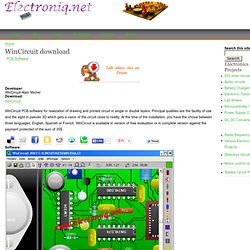 WinCircuit pcb software download | Electronics Projects Electronic Circuits Diagrams and Schematics
WinCircuit PCB software for realization of drawing and printed circuit in single or double layers. Principal qualities are the facility of use and the sight in pseudo 3D which gets a vision of the circuit close to reality. At the time of the installation, you have the choice between three languages, English, Spanish or French. WinCircuit is available in version of free evaluation or in complete version against the payment protected of the sum of 35$.
FreePCB: freeware PCB layout software
Your Name (required) Your Email (required) Your Message
CadSoft - Home of CadSoft EAGLE PCB Design Software- Best PCB Design Software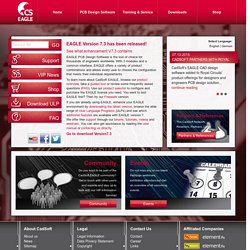 What Is the Best PCB Software? | Pcb Software