School
Software training online-tutorials for Adobe, Microsoft, Apple & more. Online software tutorials, training CDs, Photoshop Tutorials, Dreamweaver Tutorials, Apple Tutorials from vtc.com. National Archives and Records Administration. Wikiversity. Discovery Channel : Science, History, Space, Tech, Sharks, News. National and Local Weather Forecast, Hurricane, Radar and Report.
ResearchChannel. * National Climatic Data Center (NCDC) * Resources for Learners & Educators. Welcome - The Rosetta Project. Self Made Scholar - Directory of FREE Online Classes and Courses that anyone can take. Google Scholar.
Learningscience.org. Www.nature.com/scitable. Scitable is a free science library and personal learning tool brought to you by Nature Publishing Group, the world's leading publisher of science.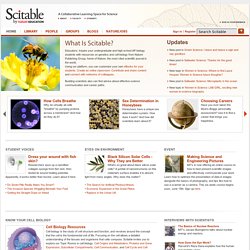 Scitable currently concentrates on genetics and cell biology, which include the topics of evolution, gene expression, and the rich complexity of cellular processes shared by living organisms. Scitable also offers resources for the budding scientist, with advice about effective science communication and career paths.
Www.envirolink.org. Geology.com. Www.thescienceforum.com. Ocw.usu.edu. Applied Math and Science Education Repository - Home. OpenCourseWare at the Johns Hopkins Bloomberg School of Public Health. Index. Science.howstuffworks.com.
Webcast.berkeley | UC Berkeley Video and Podcasts for Courses & Events. MyCourses Open Courseware Intiative. See your portfolio in a whole new light - Wikinvest. Rest assured, our secure servers download data for over 80,000 accounts from over 55 different brokerages totaling over $20 billion each day.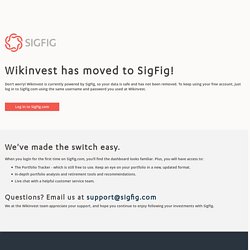 Protecting your information is our top priority. Creating a username and password helps keeps your information secure. "The new portfolio manager from Wikinvest.com is already the most advanced of its kind. " Academic Earth | Online Courses | Academic Video Lectures.
Www.teachertube.com. Free Online Course Materials | MIT OpenCourseWare. Www.mathtv.com/videos_by_topic. College Algebra Prep:A four-week course to get you ready to take college algebra.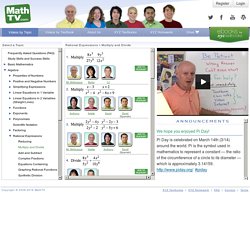 Click here for more information. Enrollment is limited.
---