Inspirational.
Honestly WTF
Dear Photograph
MyLifeIsAverage - Life is pretty normal today
Dear blank, please blank.
1. True wisdom and insight is always free. 2.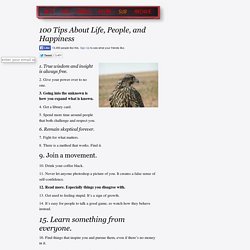 100 Tips About Life, People, and Happiness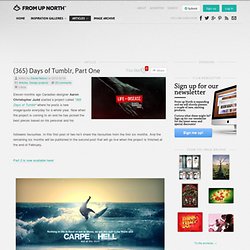 (365) Days of Tumblr, Part One
Eleven months ago Canadian designer Aaron Christopher Judd started a project called "365 Days of Tumblr" where he posts a new image/quote everyday for a whole year. Now when the project is coming to an end he has picked the best pieces based on his personal and his followers favourites. In this first post of two he'll share the favourites from the first six months. And the remaining six months will be published in the second post that will go live when the project is finished at the end of February. Part 2 is now available here!
Design*Sponge | Your home for all things Design. Home Tours, DIY Project, City Guides, Shopping Guides, Before & Afters and much more
metrode
+
10Awesome
I'M REVOLTING
The Evolution of Western Dance Music!
Colossal | An art and design blog.
One man, 100,000 toothpicks, and 35 years: An incredible kinetic sculpture of San Francisco
Thirty five years ago I had yet to be born, but artist Scott Weaver had already begun work on this insanely complex kinetic sculpture, Rolling through the Bay, that he continues to modify and expand even today. The elaborate sculpture is comprised of multiple "tours" that move pingpong balls through neighborhoods, historical locations, and iconic symbols of San Francisco, all recreated with a little glue, some toothpicks, and an incredible amount of ingenuity.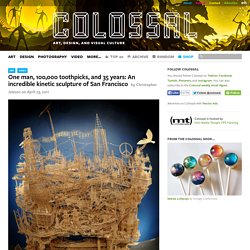 Beautiful Life - design news, beautiful art and luxury lifestyle
Redux
Home | TakePart - News, Culture, Videos and Photos That Make the World Better
yes and yes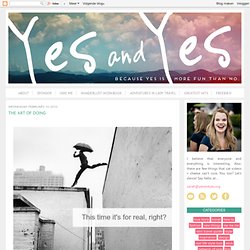 The Art of Doing
So this time it's for real, right? That new diet/quitting that job/getting a small business loan/going to art school/breaking up with that hot but assish British guy (I'm look at you, 25-year-old self).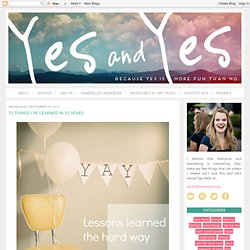 31 Things I've Learned in 31 Years
If you think he likes you, you're probably right.
The Rathaus
With a Nico-esque voice captivating melodies strangely dark and sweet all at once, songstress Cate Le Bon holds her own as more than just the opening act for St. Vincent. However, she is the opening act for St.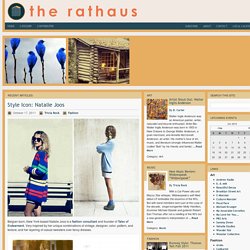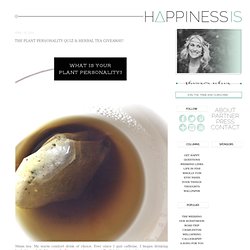 ** Happiness Is...**
Happy New Year! I hope you're feeling refreshed, renewed, and hopeful for 2014. We had a lovely Christmas in Gig Harbor at my parents' house.
TRENDLAND: FASHION & TREND BLOG * ART * DESIGN * PHOTOGRAPHY * CULTURE
One Sentence - True stories, told in one sentence.