Inspirational.
Honestly WTF
I'm addicted to collecting vintage rhinestone necklaces. Not only can they be inexpensive, they are great pieces to DIY with since most of the time, they are much too small to fit comfortably around the neck. And thanks to the jewelry trailblazers behind Lulu Frost, Dylanlex and Dannijo, I was inspired to rework some sparklers that were just not sufficient enough to wear on their own.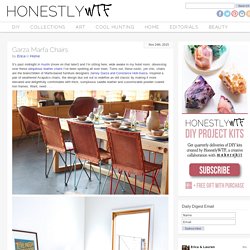 This past October, Dear Photograph and About Time had a contest to give away a trip to anywhere in the world for people who sent in a Dear Photograph related to love or their family. Once our winner Jennifer found out she won she told me in an email it was the best day of her life because a day before she found out the adoption papers for their new child went through. Jennifer just sent me an email linked to a blog post to their trip they went on to Turks & Caicos in March. Looks like they made a few new memories and an unforgettable trip of a lifetime.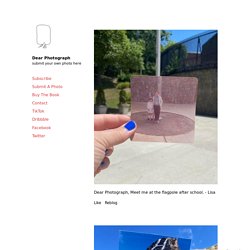 Dear Photograph
Today, I went to do my laundry in the basement of my dorms. There were no empty washers so I sat next to one with 10 minutes left. A guy said he was taking that one so I sat my clothes on the washer beside it which had 12 minutes left. The guy that stole my washer let me borrow his detergent.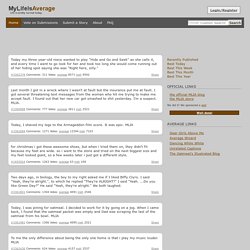 MyLifeIsAverage - Life is pretty normal today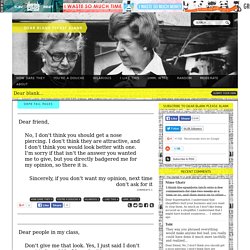 Dear blank, please blank.
Dear school system, Please consider adding a mandatory class in basic logical argumentation. A lot of people apparently need lessons on things like burden of proof.
1. True wisdom and insight is always free. 2.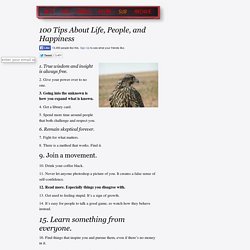 100 Tips About Life, People, and Happiness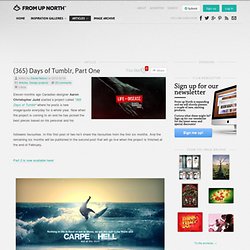 (365) Days of Tumblr, Part One
Eleven months ago Canadian designer Aaron Christopher Judd started a project called "365 Days of Tumblr" where he posts a new image/quote everyday for a whole year. Now when the project is coming to an end he has picked the best pieces based on his personal and his followers favourites. In this first post of two he'll share the favourites from the first six months. And the remaining six months will be published in the second post that will go live when the project is finished at the end of February. Part 2 is now available here!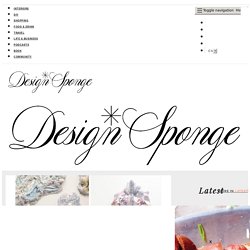 One of my biggest goals on the site this year, as well as Kristina's, was to expand the type of kitchen and food related content we offer. Kristina has posted over 300 delicious recipes on Design*Sponge so far, but we wanted to dig deeper and learn more about the people behind those recipes. From what their daily lives are like and what tools they swear by to what inspires them and the work they create, this year we're adding a few new columns in the food section that are devoted to bringing you the same sort of practical information, tips and tools that our new design columns do. With that in mind, we're thrilled to kick off a new series that celebrates cooking tools that chefs and bakers swear by- and tips for using them. Two of my favorite people (and bakers) in the whole world, Cheryl and Griff Day, are starting us off this week.
Design*Sponge | Your home for all things Design. Home Tours, DIY Project, City Guides, Shopping Guides, Before & Afters and much more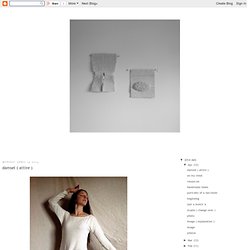 Since last year I have been, more & more, moving into finding craftspeople to hand-make my clothing ideas (or to customize on their own designs), as opposed to purchasing ready-made, designer clothing. There are people all over the world who are available to do this, and do a wonderful job of it. The materials are great quality, the design is everything you want & nothing you don't, there is soul in the finished product, and what you are NOT paying for includes - marketing - being 'on trend' - modeling/styling - branding - image
metrode
+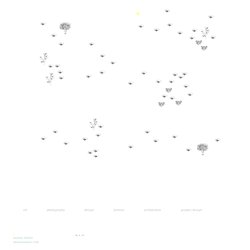 Hello everyone! I'm not posting so often here since I started using tumblr, so if you want to see more of my ephemeral collections (like this), check my tumblr. I'm also using svpply, it's so easy to use! Here is my svpply profile. More... I'm still in Japan, living in a zen monastery, 180km far from Kyoto, in the west cost.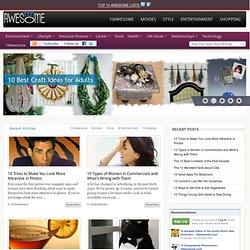 10Awesome
10 Simple Tricks to Eat Healthier If in 2014 you have decided to be more careful with what you put on the plate, we have for you some simple trick that will in fact have an impact on your lifestyle. For any....
I'M REVOLTING
"To love the sunset is not, as they say, one of the attributes of exile." >> more Jackson Pollock's 1943 application to work at the Museum of Non-Objective Painting >> more "Adolescence is modern life's black hole, a gravitational field so intense nothing can escape it." >> more Widening gap between productivity and median income >> more
The Evolution of Western Dance Music!
Colossal | An art and design blog.
Remember Summertime Scrap Tires Sailing Hay Bales Summer Toboggan Run Isar Nuclear Power Plant
One man, 100,000 toothpicks, and 35 years: An incredible kinetic sculpture of San Francisco
Thirty five years ago I had yet to be born, but artist Scott Weaver had already begun work on this insanely complex kinetic sculpture, Rolling through the Bay, that he continues to modify and expand even today. The elaborate sculpture is comprised of multiple "tours" that move pingpong balls through neighborhoods, historical locations, and iconic symbols of San Francisco, all recreated with a little glue, some toothpicks, and an incredible amount of ingenuity. He admits in the video that there are several toothpick sculptures even larger than his, but none has the unique kinetic components he's constructed. Via his website Weaver estimates he's spent over 3,000 hours on the project, and the toothpicks have been sourced from around the world: I have used different brands of toothpicks depending on what I am building. I also have many friends and family members that collect toothpicks in their travels for me.
Beautiful Life - design news, beautiful art and luxury lifestyle
Toyota have presented at the 2014 Detroit Auto Show, the impressive new FT-1 Supra concept. Short for "Future Toyota," the FT-1 is one spectacular looking vehicle, it's design is inspired by some of Toyota's most iconic cars the 2000GT, Celica and the Supra, and it's pointed nose is similar to those on Formula 1 cars. Though exact details on the exciting supecar's production are not yet available, you can give this beast a virtual test run on Gran Turismo 6, as the FT-1 will be available for download. Continue Reading Raul Herrera Téllez of Arquiteknia has designed the Maria Chair. "It was always her, she said, women born".
Redux
Home | TakePart - News, Culture, Videos and Photos That Make the World Better
yes and yes
It's that time again. Giving and getting help. Isn't that nice?
The Art of Doing
31 Things I've Learned in 31 Years
The Rathaus
** Happiness Is...**
TRENDLAND: FASHION & TREND BLOG * ART * DESIGN * PHOTOGRAPHY * CULTURE
One Sentence - True stories, told in one sentence.