Astro participatif / crowdsourcing
Disk Detective
SpaceWarps
Radio Galaxy Zoo
FRIPON - Accueil
Fripon/Vigie Ciel
Andromeda Project
Be A Martian - Why Map Mars?
Finding Bubbles in the Milky Way
A huge team of volunteers from the general public has poured over observations from NASA's Spitzer Space Telescope and discovered more than 5,000 "bubbles" in the disk of our Milky Way galaxy.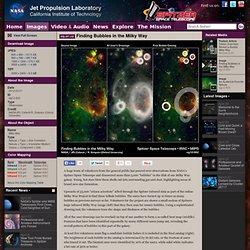 Over two decades in orbit, the Hubble Space Telescope has made a huge number of observations.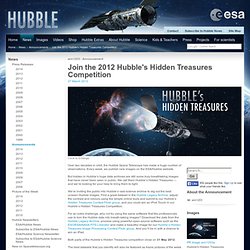 Join the 2012 Hubble's Hidden Treasures Competition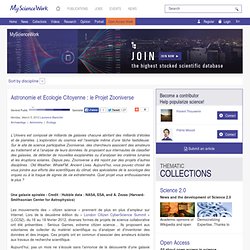 L'Univers est composé de milliards de galaxies chacune abritant des milliards d'étoiles et de planètes.
Astronomie Citoyenne : le Projet Zooniverse
L'astronomie citoyenne pour sauver l'humanité - Nouvelles technos
Et si vous, internautes, pouviez contribuer à découvrir ce que les astronomes du monde entier cherchent depuis des années : une autre « Terre », à savoir une planète potentiellement habitable ?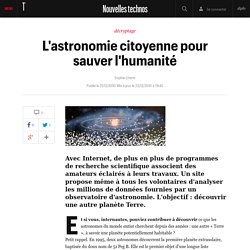 A Zooniverse of Galaxies - Agora
Zooniverse - Real Science Online
Zooniverse Project Blogs
Galaxy Zoo: Hubble
Moon Zoo
Galaxy Zoo Supernovae
galaxyzoo (galaxyzoo) sur Twitter
Planet Hunters
The Milky Way Project
We submitted the first Milky Way Project paper to the Monthly Notices of the Royal Astronomical Society (MNRAS) in December and the referee has been very kind to us so far. We have our fingers crossed for acceptance soon.
Data Release 1 | The Milky Way Project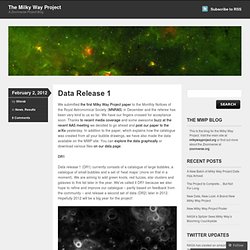 [1201.6357] The Milky Way Project First Data Release: A Bubblier Galactic Disk
Solar Stormwatch
Welcome to IceHunters
The Zooniverse (the_zooniverse) sur Twitter
BOINC is a program that lets you donate your idle computer time to science projects like SETI@home, Climateprediction.net, Rosetta@home, World Community Grid, and many others. After installing BOINC on your computer, you can connect it to as many of these projects as you like. You may run this software on a computer only if you own the computer or have the permission of its owner. Tested on the current Ubuntu distribution; may work on others. If available, we recommend that you install a distribution-specific package instead.
BOINC : calculez pour la science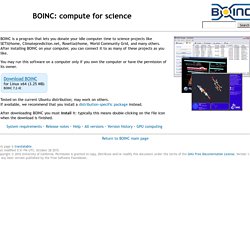 SETI@home
MilkyWay@home
Einstein@Home
science participative / crowdsourcing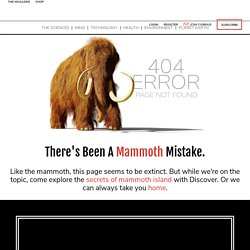 I give talks about asteroid impacts quite often, and sometimes people ask me why we should worry about them. I reply, "Go outside and look at the Moon.
Map and measure a million Moon craters!
Moon Mappers